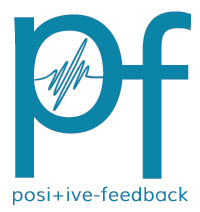 You are reading the older HTML site
Positive Feedback ISSUE
38
july/august 2008
Notes of an Amateur - August, 2008, Part 1
by Bob Neill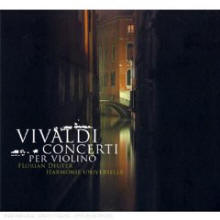 Vivaldi, Concerti per Violino . Florian Deuter, violin, Harmonie Universalle. Eloquentia Records, EL 0815.
When Italian baroque music is most successful it offers us insight into how formality can co-exist with, even make possible, passionate beauty. To enable it to succeed, a certain amount of restraint is required by the performers, and that is not now the fashion among musicians playing Vivaldi. Many feel compelled, perhaps to woo a wider popular audience, to either goose him into wild and frenetic states or inject him with a bit of extra rhetorical flair, often, I'll concede, very effectively. Many of us have danced wildly to Rachel Podger's Vivaldi and swooned over Fabio Biondi's. I have used both at audio shows to draw folks into my demonstration room (and then played Elliot Carter's String Quartets or Ornette Coleman to drive them out!).
But there is a subtler beauty and energy in this composer's music than furious or indulgent playing can bring out. The difference between flair and élan. And it generally takes an experienced professional soloist rather than a virtuoso to find it: someone, for example, who has led Musica Antiqua Köln, McCreesh's Gabrielli Consort, Herreweghe's Collegium Vocale, Minkowksi's Musicians du Louvre, and Koopman's Amsterdam Baroque Orchestra, among others!
These are early Vivaldi concertos, several recorded here for the first time, all written before the famous Opus 3 and Opus 4. But as the album notes make clear, "early" with Vivaldi does not mean simple or unsophisticated at all. Some of the composer's contemporaries found these concertos among Vivaldi's best. RV 291 is a fine example. In the faster outer movements, the solo violin flies all over creation but it always feels as if there is a musical center in sight—and not just the heavy beat of a rhythmic center that we often hear these days in Vivaldi recordings. And in the slower middle movement it floats and hovers above that center, almost as if time is standing still. Violinist Deuter is in absolute control at every step—eloquent, lyrical, spirited in turn—but never indulgent. And as a result, he has us totally in the composer's thrall. We feel as if we know exactly where we are and yet we are thrilled.
This is great Vivaldi, which I expect to be around for a long time, perhaps even turning fashion back a step or two towards what the Italian baroque is truly about.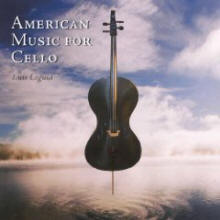 American Music for Cello, Luis Leguia, cello. Robert Freeman, piano. University of Texas and National Gallery Orchestras. Albany Records, Troy 972.
Walter Piston: Variations for Cello and Orchestra; Duo for Cello and Piano. Arthur Berger: Duo for Cello and Piano Arthur Foote: Three Pieces for Piano and Cello. Robert Evett: Cello Concerto No. 2.
The point of a good cello recital recording is not so much to show off the soloist as to introduce us to some music we might not otherwise hear, music that gets lost in the world of major works and major composers.
On this score, American Music for Cello is a gold mine. Two strong works by the dean of American modernism, Walter Piston; a brilliant, almost balletic jewel by less known Arthur Berger; a lighter, lyrical, almost but not quite sentimental piece by a member of the Boston sentimental school, Arthur Foote; and finally a rich and searching romantic concerto from the Copland school of modern romanticism by the least known composer on this recital, Robert Evett.
Cellist Luis Leguia, new to me but not to more musically knowledgeable people (the Piston Duo and Evett concerto are dedicated to him), is a compelling interpreter of this music. Of some considerable interest is the Lewis and Clark carbon-fibre cello, which he plays on all but the Evett work. The result of a quest to find "a more beautiful and penetrating cello for his performances," it has an audibly unique character. This is especially noticeable in the Piston Variations where its firm voice gives the work great force. And any concern that the instrument might be trading off beauty for power is eased as we listen to the more lyrical Berger work that follows. Here we hear more clearly what the cellist is after: the sound is faster and clearer than we are accustomed to from a cello, but these qualities are liquid smooth.
Fans of modern American music and the cello must not miss this CD.
System used for this audition: Audio Note CDT3 transport and Dac 4.1 Balanced Signature, Blue Circle BC 3000GZpz preamplifier and BC204 stereo amplifier, Jean Marie Reynaud Orfeo speakers. With Blue Circle BC6000 line conditioner. Audio Note Pallas, Seetto, and Sogon interconnects and Lexus speaker cable.
Bob Neill, in addition to being an occasional equipment and regular music reviewer for Positive- Feedback Online, is also proprietor of Amherst Audio in Amherst, Massachusetts, which sells equipment from Audio Note, Blue Circle, and JM Reynaud, among others.