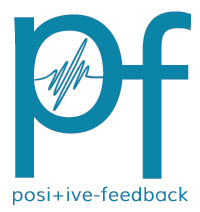 You are reading the older HTML site
Positive Feedback ISSUE
38
july/august 2008
The new high-rez contender which sources from a most unlikely place
by Teresa Goodwin
There's a new high-rez contender on the web, goes by the name HDTT, which is short for "High Definition Tape Transfers". They offer high resolution 24 Bit 96kHz downloads in the FLAC format as well as three types of physical formats CD, HQCD and 24 Bit 96kHz DVDs. The CDs and DVDs are "burned" not "pressed" as it is my personal opinion that burned discs are more sonically pleasing than pressed ones.
The source of their "masters" are 7½ IPS pre-recorded consumer Reel to Reel tapes either 2 Track or 4 Track from the "golden age", the mid 1950s to the 1960s. This was before the invention of high speed duplication. Thus many of these tapes are near-mirror images of their 2 Track 15 IPS masters, something many of us Reel to Reel collectors have known for decades and that is why tapes from the golden age go for big bucks on eBay. Now you can enjoy this realistic sound for yourself without threading reels, maintaining a reel to reel deck or dishing out big bucks for the tapes with the hope they are in good condition. All of the recordings released by HDTT are in the public domain, out of copyright and are perfectly legal, this is explained on their website.
Here is a list of the equipment HDTT uses in production of these recordings:
Digital: Weiss ADC2 Analog to Digital Converter

Mytek ADC192 Modified by Steve Nugent of Empirical Audio

Lynx L22 used for digital I/O

Weiss Saracon Sample Rate Conversion Software

Weiss POW-r Dithering Software

Analog: Studer 810 Reel to Reel with JRF Magnetics Custom Z Heads & Siltech wiring

Aria tape head pre-amp by ATR Services

Manley Tube Tape Pre-amps Modified by Fred Volz of Emotive Audio

Cables: Purist Audio Design, Pure Note, Siltech

Power Cords: Essential Sound Products

Vibration Control: Symposium Acoustics Rollerblocks, Ultra platforms, Svelte shelves

Sonic Studio CD.1 Professional CD Burner using Mitsui Gold Archival CD's and Archival Gold DVD's
High Definition Tape Transfers is the brainchild of an avid 2 & 4 track open reel collector who is also a serious audiophile. Collected over the years, many tapes contain forgotten performances of historical importance, with unusually good sound quality when played back through modern, state of the art music systems.
This review will concentrate on three of their 24 Bit 96kHz DVD titles, as I prefer high resolution physical formats. And one of them I will be comparing to the wonderful Classic Records 180 Gram LP version.
The FRIEDMAN, ERICK Plays Violin Showpieces
CHAUSSON: Poème for Violin and Orchestra, Op. 25 (1896)
RAVEL: Tzigane for Violin and Orchestra (1924)
SAINT-SA ËNS: Havanaise for Violin and Orchestra, Op. 83 (1887)
SARASATE: Zigeunerweisen "Gypsy Airs" for Violin and Orchestra, Op. 20 (1878)
WIENIAWAKI: Légende for Violin and Orchestra, Op. 17 (1860)
Erick Friedman (Violin) Malcolm Sargent, London Symphyony Orchestra [24/96 DVD] HDTT HDDVD106
Transferred from an RCA 4 Track tape.
This DVD has some of the most beautifully realistic and sweetest violin tone I have ever heard! Not only the string tone but the warm sound of the wood of the instrument and the resin on bow as it hits the strings is clearly audible. This is amazing! I have owned many RCA Living Stereo Reel to Reels but none of them can touch the sound of HDTT's Studer 810 RTR to 24/96 DVDs. The emotion in Mr. Friedman's playing is overwhelming and the orchestral playing by the LSO under Mr. Sargent was just right, warm and accented the emotion and beauty of these wonderful compositions.
The opening Gypsy Airs brought tears of sadness and intense joy to my eyes, it is a real roller coaster of emotions. All five compositions were expertly played, intensely enjoyable and thrilling. This is likely to become one of my favorite recordings.
I was so impressed with the Violin playing on this disc and since I had never heard Erick Friedman before I did some research. Here are some of the things I found:
"The number of violinists who play the instrument as sonorously as Erick Friedman belong on the Fingers of One Hand Club, meaning you do not have to count very high to run out of members... He is not only a master violinist but also one with a distinctly personal and identifiable style of playing." (Masters of the Violin Series Concert, Carnegie Hall)
Donald Henahan, The New York Times, 1979
"Erick Friedman, the renowned American violinist, has appeared in his long career as guest soloist with most of the world's great orchestras: the New York Philharmonic and the National Symphony, the orchestras of New Orleans, Pittsburgh, Miami, Detroit, Indianapolis, the Berlin Philharmonic, Orchestre de Paris and many other major orchestras throughout the world. Karajan, Stokowski, Steinberg, Leinsdorf, Previn, and Ozawa are some of the celebrated conductors with whom he has collaborated. Mr. Friedman's recordings for RCA have earned him accolades including the prestigious Grammy Award."
EDWARD MacDOWELL: Piano Concertos Nos. 1 & 2
Piano Concerto No.1, Op. 15 (1885) List, Chavez, Vienna State Opera Orchestra - Transferred from a Westminster 2 Track tape.
Piano Concerto No.2, Op. 23 (1890) Cliburn, Hendl, Chicago Symphony - Transferred from an RCA 4 Track tape.
[24/96 DVD] HDTT HDDVD123
These are both superb unfairly neglected Piano Concertos which were missing from my collection before purchasing this 24/96 DVD. They are both charming and wonderfully played, a real joy and a nice discovery. I expected the Westminster 2 Track tape to sound wonderful and it does but what surprised me was the 4 Track RCA was excellent too! More surprising is the 4 Track RCA even though headphones there was no reverse channel crosstalk even at the lowest levels, could it be the JRF Magnetics Custom Z Heads on his Studer? Whatever it is I didn't hear reverse channel crosstalk on any of the 4 Track tapes used on any of these three 24/96 DVDs. Overall I didn't notice the very light tape hiss on these very old analog recordings once the music started. I highly recommend the MacDowell DVD as well.
MILHAUD: La Création du Monde "The Creation Of The World" (1923)
Charles Munch, Boston Symphony Orchestra - Transferred from a RCA 4 Track tape.
DEBUSSY: Khamma ballet, L 125 (1912); Rhapsody for clarinet and piano or orchestra, L 116 (1910)
Robert Gugolz (Solo Clarinet) Ernest Ansermet, L'Orchestre de la Suisse Romande Transferred from a London 4 Track tape.
[24/96 DVD] HDTT HDDVD146
versus
MILHAUD: La Création du Monde "The Creation Of The World" (1923); Suite Proven çale (1936)
Charles Munch, Boston Symphony Orchestra [180 Gram LP] RCA Soria / Classic Records LDS 2625
Charles Munch's performance of Milhaud's La Création du Monde is in my humble opinion the one to own as it is the Jazziest and most exciting version I have ever heard. Once you hear Munch's version no other will do not even the wonderfully quirky one by Bernard Herrmann.
As you can see one selection of the 24/96 DVD and one side of the Classic Records LP is the same recording of La Création du Monde. In comparing the two both had deep, deep bass, however the 24/96 DVD has more impact and the bass was fuller. This is something I generally find true of the best pre-recorded Reel to Reels. High frequencies, air and impact had excellent extension and clarity in both versions. From which I could tell the Classic Records LP had just a shade more ambiance.
This proves four things to me:
1) The 7½ IPS pre-recorded Reel to Reel survived for half a century as we; as the 15 IPS master tape.
2) The best 7½ IPS pre-recorded Reel to Reels of the mid-1950's and 1960's were a very close match to the master tapes.
3) Bernie Grudman is not goosing up the bass on the Classic Records reissues as his distracters claim but it appears his reissues clearly match the original recordings and it is the original "Shaded Dog" RCA Living Stereo LPs that have the rolled off frequency extremes.
4) 24 Bit 96kHz is transparent enough to do full justice to the best analog recordings.
So overall which do I recommend? Both and here is why. On the Classic Records LP you also get the wonderful Suite Provençale which I would not want to live without. And on the HDTT 24/96 DVD you get the Debussy works conducted by Ernest Ansermet and it doesn't get much better than this. The Khamma ballet was very beautiful and exciting and had the superb sound quality that Decca/London is famous for,
There are so many treasures from HDTT I am eyeing, this looks to be one exciting and growing archival project and I am thrilled they are releasing 24/96 DVDs. Overall the sound quality of these "burned" DVDs are superior to any DVD-Audio I've heard and even better than all but the best SACDs.
Oh and they come beautifully package in the new Super Jewel cases with very pleasing artwork, just one more reason I prefer physical formats. Bravo HDTT!