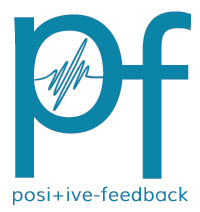 You are reading the older HTML site
Positive Feedback ISSUE
36
march/april
2008
Diane Schuur
by Karl Lozier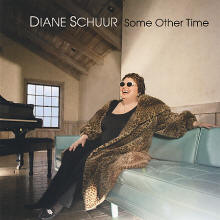 Diane Shuur, Some Other Time
Concord CCD-30614
If Diane Schuur's name and singing are not familiar to you there is a great deal of catching up to do. If you are familiar with her and her outstanding musical abilities then be prepared for her return to jazz. Here are well known standards done for the most part in what I think of as a smooth swinging style. At times her performances were slightly and briefly toward what I felt was reminiscent of a beautiful balladójust briefly. The reason I say that is simply there seems to be pressure being put on her to return completely to her jazz roots. The reason for that is simply the fact she has not only the potential but the experience and ability to join the legendary jazz singers. Her three Grammy nominations and two Grammy Awards are proof of all that and more. Evidently some knowledgeable people worry about leaning too much toward the pop side of the musical field. By extension the worry could be that she might be spreading herself too widely and thinly and distracting from her famed jazz abilities and potential future status.
If you have not heard Diane Schurr's performances, you are in for a genuine treat. Blind since birth she has performed since ten years of age. She has "perfect pitch" and self taught playing piano. On this new release she plays the piano on two tracks, "It's Magic" and "The Good Life". She has a particularly rich, full and powerful voice and logically is well suited for the pop music world, Legendary vocalists and famed singers are more likely to be jazz singers and that is precisely where this release is found. A few choice tid-bits in her background include guidance early in her recording career by Stan Getz, a famous collaboration with the Count Basie Orchestra (33 consecutive weeks at No. 1 on the Billboard jazz chart) and duets with B. B. King and Maynard Ferguson. Her nickname, "Deedles" is the title of an early album as well as the name of a song to be found on more than one of her releases. Many of her albums are titled with a pun on her last name.
I am alerting our readers that to listen to this recording will allow you to embrace one of the most beautiful, rich and appropriate female voices you have ever heard. She also has a moderate amount of rich vibrato while adding some attractive adornments to the original scores usually in appropriate amounts. A strong statement-and realistically accurate. Fine accompaniment here with pianist Randy Porter (also responsible for the excellent arrangements) and guitarist Dan Balmer. Add excellent standards including "Blue Skies", "They Say It's Wonderful", "My Favorite Things" and many others ending with a particularly moving rendition of Danny Boy. A surprising choice to end a jazz album? Not if you had promised your mother to do that, which is exactly what Diane Schurr promised her mother. Add excellent studio sound quality and this release is truly a winner. A top recommendation in every respect. A caveat regarding the next to last selection on this release; "September In The Rain" amateurishly recorded by Schuur in 1964 gives us exactly where her roots originated. Her talent was evident then even though obscured by the poorest recorded quality in memory. What a difference compared to the typically outstanding quality observed in the other selections.