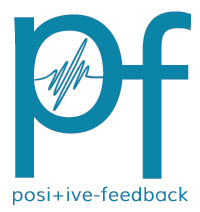 You are reading the older HTML site
Positive Feedback ISSUE
34
november/december
2007
A great friend is lost: Now he is up in the heavens listening to the big hi-fi in the sky - a Memorial for Lester James Mertz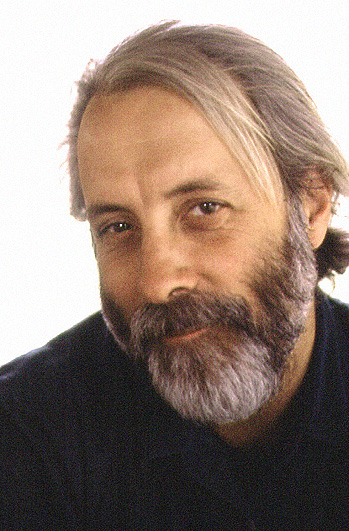 Last August, I lost a good friend and fellow PFO writer—Les Mertz. After a long fight with Hodgkin's disease Les gave in and let go of our physical world and moved on to the next. I met Les seven years ago when I placed an ad in Stereophile magazine for the California Audiophile Society I had started. Les right away got involved in the inner workings of the club where he acted as Vice President and I as President. Knowing that Les was an enormous help in getting our little club off the ground I told everyone he and I had co-founded it together. This is really is not too far from the truth since all I did was place a bunch of ads with Stereophile, audioaylum.com, audiogoN.com, and returned a bunch of phone calls. However, it was through Les's planning and involvement with the club that it is still in existence today seven years later. And to this day, there are strong friendships amongst a group of people who would have never met if it were not for Les and his efforts in CAS.
But, that was just Les. When he found something he loved he would jump right in and give it his all. While running CAS together, from 2000-2002, Les and I grew the club to a peak of 35 active members. Sometimes Les and I would have our differences as to the vision of the club—especially after he took it over from 2002-2003, however in the end, when all was said and done, we both came out closer friends than before. I believe this is due to Les's great passion for our hobby, and the fact that he wore his heart on his sleeve. Les always gave himself unconditionally to his friends and cohorts, never expecting anything in return. Case in point, one time I had mentioned to Les I was thinking about building a subwoofer. The next time I saw Les he brought a small box over to my home and handed it to me. When I opened it up there was a 10" Seas woofer just waiting to be built into a cabinet. I have yet to build that subwoofer; maybe one day when I have the time I will, but that was Les. He and I were always trading music, giving each other CDs, and challenging one another about who had the more musical audio system. I miss those days, they were competitive (though Les will never admit he was competing, wink wink), but most of all they were stimulating. Through my association with Les he taught me a lot about our hobby.
Through our time together I learned that Les and I had a lot in common. We both had worked in the high-end audio industry as retail sales people—only that Les was on the east coast in New Jersey and I was on the West coast in San Diego. After a stint in the high-end audio business, which matured the fruit for Les's passion regarding our hobby, he later went on to work in the environmental services industry, up until his early retirement as a result of his battle with cancer. Another common thing Les and I had was we were both teachers. Except I teach middle school and Les taught anyone who would listen about audio theory or help someone build loudspeakers from the ground up.
After all, one of Les's greatest interests in high-end audio was building loudspeakers. As a master wood craftsman who understood that designing and building loudspeakers is part art form and part science none of Les's speakers ever ended up being a dog. It was through Les's obsession with perfection and attention to detail that these speakers were always musical, had great bass reproduction, excellent sound staging, and with fantastic instrumental layering and imaging. Shortly before Les's passing he completed two pairs of speakers that have touched my soul more than once and will be with me forever. They were a Dynaudio based transmission line tower and his Dynaudio stand mounted monitors (my personal favorite). These mini-monitors were truly special as they could be ran almost full-range, yet be placed in a room smaller than 2000 cu. ft., where they sang like a canary with enough bass slam to rattle your innards. For the few of us who own a pair of LJM originals, you know what I am talking about—they have so much of his soul within each, that very time I have the privilege to listen to them, I feel Les's presence
Les had several other interests; he loved hiking, camping, driving his 1986 Mazda RX-7, and most importantly traveling the world with his beloved wife Eileen. Every time I saw them together you could tell it was true love due to the mutual admiration they had for one another—they were and will always be kindred spirits. When Les and Eileen entered the room you not only saw the love they had for each other, but you could feel its presence all around—their love is truly rare and unique.
Many people may not know that Les also had a deep passion for photography that was equal to and sometime more so than his passion for high-end audio. Like his great ears for audio, Les had a sharp eye for the visual. Seeing his photos were like looking at pure art, where either he captured the spirit of the moment so well that at the very least it would transport you to that very place and time, and other times his pictures would touch your soul and make you think how wonderful it is to be alive. Because of Les's passion, I have seen and experienced what it is to travel parts of the world I have yet to actually see and enjoy.
Knowing Les and having him as a part of my life, I know I am a better person. He not only taught me a lot about our great hobby, but it was through his friendship I have grown as an individual. Though I will never see him again—in this lifetime—I know he lives in my heart and in the heart of others through the articles he has written for PFO, his pictures for all of us to see, and his speakers. Les, I miss you and I can hardly wait to see you once again. So get ready, keep the gear warmed up, keep the wine chilled, and make sure the speakers are toed in just right, we will all be there before you even realize you have left us.
Jeff Parks