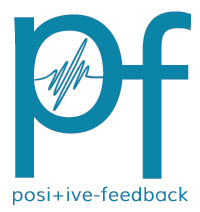 You are reading the older HTML site
Positive Feedback ISSUE
34
november/december
2007
Music for the Holidays

by Karl Lozier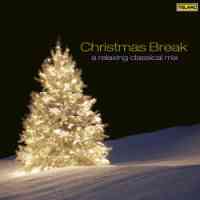 Christmas Break, Compilation (Various Artists). Telarc CD-80687
Telarc bills this collection as a "Relaxing Classical Mix". I pretty much agree with that designation. I would guess that it is a rather hastily gathered group of holiday season, winter and Christmas selections. It is probably a reflection of relatively few Christmas songs performed by Telarc's latest classical artists. Fortunately they had the great Robert Shaw with his Chamber Singers from years ago to contribute a couple of holiday season selections.
The Empire Brass plus a vocalist Laurie Monahan seemed to be a sublime highlight of this release. Personally, I thought that harpist Yolanda Kondonassis and pianist Michael Chertock, each contributing four selections, tilted the selections too far in favor of soloists. Fortunately each of them was particularly well recorded here which is not true of every one of the others. Unfortunately, Telarc uncharacteristically, gets stingy on this release, despite the press release stating it contains nearly an hour of classics, it actually contains only, nearly fifty minutes. It would seem to have been very easy and logical to add a couple of selections from their new Nutcracker release to get to nearly an hour.
What is definitely correct is the statement that this is a relaxing classical mix for the Christmas holiday season. The wide variety of compositions will result in most listeners trying to remember the name of at least a few of them. Need a new holiday season collection—here it is.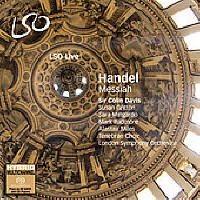 Messiah, Handel, Sir Colin Davis, Tenebrae Choir. London Symphony Orchestra. LSO Live Multi-Channel Hybrid 2SACD LSO 0607. Bonus DVD, Limited Period (Highlights + Interview)
This beautifully presented performance of Handel's justly famous Messiah is Sir Colin Davis' final performance as principal conductor of the LSO. He will be taking the position of President of the orchestra. It is not clear if he will still do some conducting. He had recorded the Messiah forty years ago. The Messiah is well known for having many editions available. Versions range from adding cymbals, adding clarinets to even all-male for the vocals and choral singing. This version has slight alterations and was prepared by conductor Davis. The slip case has a slimline double case, thirty-two page booklet and for "the present time" also with an outstanding, a really outstanding DVD with superb audio quality with the video. All is presented in a very attractive though subtle packaging.
The number of performances of this masterpiece since the first one more than two hundred and sixty years ago is almost astronomical. The number of recorded performances in the past almost hundred years, is not too far behind. Almost fanatical lovers of Handel's Messiah are harsh critics of many recorded performances. There is so much in the way of excellent varied performances that a single choice turns out to be choices for most Messiah lovers. I am not going to be of much help in making a choice. I simply can not and will not try to compare the four soloists performing here with favorites from other recorded performances. I will stick my neck out by declaring the Tenebrae Choir, seemingly featuring fewer than fifty singers, to be outstanding and almost assuredly the equal of any more famous group currently available recorded doing the Messiah. Their relatively small number does not handicap them at all in any of choral pieces—not at all! Nigel Short is the choir director. If that name arouses questions in the minds of astute readers, the answer is, yes, the same one as with the King's Singers until seven years ago. The orchestra's performance is spot on and obviously just as Sir Colin Davis had hoped and practiced. Davis' vision and conducting is certainly somewhere in the middle road of performances and doing nothing to really aggravate any music lover. The recorded sound quality is as good as it gets for LSO live releases with the SACD layer obviously the better. The audio engineers are becoming consistent at the Barbican center. The Barbican itself may be the limiting factor for the recorded audio quality. The recording site is obviously a factor in the sound quality. In his excellent and interesting book, Orchestra, The LSO:A Century of Triumph and Turbulence, Richard Morrison writes the following. "The Barbican Hall was also regarded as an acoustical calamity by most musicians who used it—though it has been greatly improved in recent years. But the sad fact remains that London, which can probably boast more professional music-making per square mile than any other city in the world, has not had a world-class concert hall (Queen's Hall was bombed in WWII) since 1944 and will probably not have one again in the lifetime of any reader of this book." That was written in 2004. With the recording done live in the Barbican the resulting audio quality is truly very, very good overall. Excellent orchestral playing is clearly revealed with no spot lighting of individual sections. The choir is almost superbly revealed as reveling in their performance and contribution. As has seemed to have happened a few times in past recordings, there apparently was a few forte passages that seemed to have a slight edginess added to the sopranos. I can not be certain of the cause of those few instances. That in no way deters my summary as being a "Top Recommendation".
I have to mention that the outstanding DVD bonus in the packaging (for the time being at least) played on my rather moderately priced home theater system gave no hint of edginess on female voices at any time. I was almost astounded at the overall enjoyment of this accompany DVD. It easily receives my absolutely "Highest Recommendation.";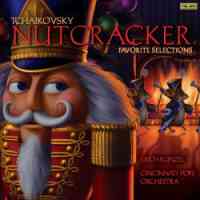 Nutcracker (favorite selections), Piotr Ilyich Tchaikovsky, conducted by Erich Kunzel, he Cincinnati Pops Orchestra. Telarc CD-80674 and Telarc Hybrid Multi-Channel SACD-60674
This the third Nutcracker I have reviewed in the past few months. This classic tale and ballet is the most performed ballet in the world during traditional end of the calendar year holiday season. The sub-title, favorite selections, is misleading here; it is far more, including the music from the most common suites and much of Act I. Of course the famous cutesy titled dances from Act II are included for a total playing time of well over seventy minutes. Compare that to my review of Telarc's compilation release of Christmas Break that was not quite able to reach the fifty-minute mark! Though we are used to seeing Peter as Tchaikovsky's first name, the above listed Piotr is as listed on the liner note's cover. In my recently reviewed ARTHAUS Tchaikovsky's ballets, each album lists the spelling as Pyotr!
Here the Cincinnati musicians are in top form and as an ensemble, competitive with any other. Yes, I do believe they are continuing to improve over the past few years. Also the relatively new conductor of the full Cincinnati Orchestra may be responsible for much of this perceived improvement. Conductor, Erick Kunzel, continues to be a bit controversial. Critics time and again compare him to the late and very great Arthur Fiedler. That is simply not fair as Fiedler was a one of a kind—the greatest all-around conductor of so called light or pop-classical music. These critics, and I had been one of them, never seem to have another choice to offer. Sure, once in awhile a conductor will have an outstanding performance that may equal a Fiedler recording. If so, it almost surely is a once-in-a lifetime recording achievement. Please note that I am only referring to recorded performances. Many of us have attended live concerts where everything goes just right and an appreciative audience inspires the conductor to great heights, call it "in the zone". Those events are rarely recorded or released commercially. Meticulous and exacting, here I am calling Kunzel's efforts as appealing to a thinking person's logical expectations and definitely not to a ballet performer's wishes. In Act I, laying the foundation for what will follow, Kunzel's approach has much validity.
The overall audio quality turned out to be a bit of a fooler. At first listening I was a bit disappointed and played it on both models of my highly modified, by VSEI, CD/SACD players. No need to try any of my other players, SACD or other. I also used the separate CD only disc for comparison. The culprit turned out, particularly for the SACD disc, to simply be a relatively low output level. That would indicate that Michael Bishop, the recording engineer, widely known for Telarc's famous spectaculars, felt a need for a wider dynamic range. Needed for the Nutcracker, that I would not have guessed!
The standard CD release is quite fine with a particularly solid feel and on occasion with some impact. Compared to the outstanding SACD (hybrid) disc, it is a bit more up front in perspective. It is a satisfying recording and about as good as standard CD gets. I must report that the SACD tops it easily in almost all respects appreciated by music lovers and audiophiles alike! Those tiny circular ribbon tweeters in my Genesis loudspeakers once again revealed their unique worth in going out, through and beyond the accepted audible range of hearing. This they do seamlessly and smoothly extended proving the common belief that it is audible and important for critical listening. No routine audiological listening tests reveal what is happening and I definitely do not begin to show any extended high-end response on testing. I consider music as an ever-continuing series of pulses (transients) and am convinced that these transients are audible and realized far beyond the generally accepted limits of hearing. Of course, microphone placement for the SACD version is either a bit different or additional compared to the CD. The extension of response adds to the apparent air and smoothly reveals more detail and ambience. These aspects were readily apparent overall and particularly with the few choral passages, with the harp and the famous celesta passages. The audibility of the celesta is always noted by critics and I have mentioned it in previous Nutcracker reviews as Tchaikovsky went to great lengths to be the first composer to use the celesta! Overall, the SACD's apparent placement moves the listener a bit further back from the orchestra. I call it mid-hall seating or mid-hall ambience. Famous for his spectacular recordings, here Bishop has exploited the other extreme. Whatever the word ethereal conotates to you, here audio engineer Bishop gives us many aspects of ethereal in a stunningly beautiful recording that in SACD approaches realism in many of the quieter passages. Air, higher harmonics and far greater ambience are very apparent with this SACD version. The few forte passages such as in the Apotheosis (finale) are as solid and palpable as needed while maintaining the aforementioned attributes. Highest possible recommendation!