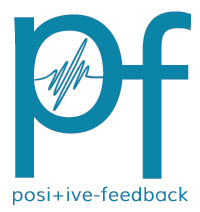 You are reading the older HTML site
Positive Feedback ISSUE
34
november/december
2007
Notes of an Amateur - November, 2007, Part 3
by Bob Neill
Beethoven, Piano Sonatas. Paul Lewis, piano. Harmonia Mundi.
Volume 1: Opus 31: 1, 2, 3. HMC 901902.

Volume 2: Opus 13 ("Pathétique") , 14, 22, 53 (Waldenstein) 78, 79, 90, 101, 106 ("Hammerklavier"). HMC 901903

Volume 3: Opus 2, 7, 26, 27 ("Moonlight"), 54, 57 ("Appassionata"). HMC 901906
The first and strongest impression I have of this new recording series of the Beethoven Piano Sonatas in its first three volumes is of music playing the pianist: there is no sense of someone furiously driving the music along, as is frequently the case with performances of Beethoven. The music simply strikes me as going its way and taking us along for the ride. It rows like a single scull on the current of its river. This is the kind of energy Lewis' Beethoven has: it comes from the flow of the music: the sure-handed performer guides, the music propels.
Another way to say this: There is an impression of confident ease, a sense that the performer reads this music as eloquent, sometimes bold, song rather than drama. All of the dynamic shifts we are accustomed to hearing are present, sometime strikingly, as in the opening of the Pathétique: Lewis has strong hands and makes able use of them: there is plenty of vigor and dash in his playing. But the drama occurs within an overall vision of the composer as eloquent melody-maker (and melody-developer) rather than rebellious iconoclast. The caricature of Furious Ludwig is seldom to be heard.
This does not make him an eighteenth century composer. It makes him a nineteenth century composer who grew up in the eighteenth. Whose "teachers" were Haydn, the sons of JS Bach, and Mozart. There is considerably more overt expression of strong emotion in his music than in any of these other composers. You would not mistake any of these sonatas as played by Lewis for anyone else's. But in contrast to how they are often played, there is a satisfying sense of control with Lewis: these are 'European' performances that bring to mind Alfred Brendel, who, as it turns out, was his latest "coach."
I hear more conscious mood shifting in Lewis than in Brendel; but if you like the latter's classical approach to Beethoven you should definitely sample Lewis. I am particularly drawn to his performance of the slower movements, which become fine musical poetry in his hands. Even the bold, "Hammerklavier" Sonata is as interesting and songful as it is outspoken.
This is far from either an eccentric or ordinary set of performances of this essential music. I expect to keep it on the player for several weeks, following Lewis into some of out of the way corners of this music; and to return to it often. I feel I still have much to learn from him. Reviews urge us to early and easy formulations. I expect to be back with later volumes of the series, with something more interesting to say!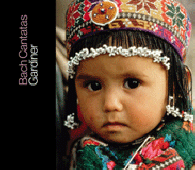 J.S. Bach, Cantatas, Volume 16. For the Sunday after Christmas. BWV 225, 152, 122, 28, and 190. Monteverdi Choir, English Baroque Soloists, John Eliot Gardiner. Soli Deo Gloria, SGD 137.
Joy, grace, happy sonorities: the predictable results of bringing John Eliot Gardiner and his people together with The Holiday Season. This series, which has now reached fourteen volumes (Review of fourteenth volume, #6, forthcoming), contains the most ebullient of current (and past) traversals of the cantatas. For those of us who are drawn especially to the life affirming quality of this music, it is the best. It as if Gardiner knows the secret of fledging his singers' and musicians' wings.
It certainly does no harm in this regard to have Alison Bury (violin), Annette Isserlis (viola), and Alison McGillivray (cello) in first chairs. As with the first two Christmas CDs released in the series, Volumes 14 and 15, these cantatas were recorded during December, 2000, and in the main use the same choral forces. Notable soloists include Jame Gilchrist, tenor, and Daniel Taylor, alto. The three single CD albums make a splendid introduction to the Gardiner series, and make a great holiday gift, if you can abide this much joy!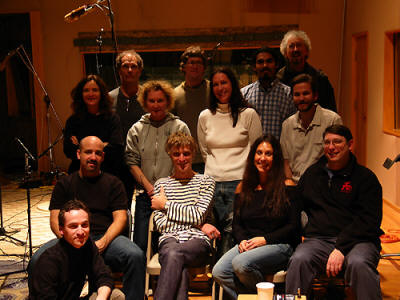 Blue Coast Collection CD Artists and Producers ;JC Reynaud, second from left seated; Cookie Marenco on JCR's left.
Blue Coast Collection. The E.S.E. Sessions. Various Artists
. Blue Coast Records. BCRSA 1012a.
I don't usually go within an acre of sound demonstration records, which as a genre almost always succeeds in separating sound from music, reinforcing the disease of which audiophiles are most susceptible. But I trust well known and much honored recording engineer Cookie Marenco—and I work for her fellow recording engineer, Jean Claude Reynaud, son of Himself, Jean Marie. Further, they used my JMR Offrande Signature speakers to monitor this recording. Any other incentives? Well, I played it on the Offrandes with a Blue Circle FtTH hybrid integrated amp and Audio Note and Blue Circle digital at the Rocky Mountain Audio Fest and made a lot of friends.
Because this is not your typical audio demo disc. It is an anthology of absolutely virtuoso and soulful acoustic string music (acoustic guitar, with both nylon and steel strings; dobro, slide guitar, and acoustic bass) and of several very strong vocals that in every case hint at what riches lie barely known just below the name recognition horizon. And it is all clearly produced by music-loving people who can't bear not to have this music perfectly and entirely captured on disc. Each of us in the Amherst Audio room ended up having favorite tracks, but when I checked my copy of the leaflet on the way home, each of the 12 tracks had at least two checks. My personal favorites involved Rob Ickles on dobro, Tony Furtado on slide, Jason McGuire on a nylon strung guitar, and vocalist Jane Selkye, who can break notes with stunning control: I have not heard her equal at this. But as I say, there's not a dog on the disc.
The sound is second to none I've heard (the website tells you how it was done). I listened only to the Redbook layer of this hybrid disc, using an Audio Note and Blue Circle digital source. The hybrid disc (both Redbook and SACD layers) is mixed for systems of high audio quality; a separate Redbook disc is mixed for less demanding systems and car audio.
According to JCR, there are more releases due. A CD featuring jazz pianist Art Lande should be here early in 2008, another should be here soon thereafter ("maybe in May") using pianos from an extraordinary collection ("an old Steinway, a Pleyel, a Bösendorfer, and many more") near Barbezieux, France, home of the Reynauds.
The Blue Coast website, www.bluecoastrecords.com, is highly informative, and that is where you can order the CD, though I'm told it's also on Acoustic Sounds now as well. I urge this recording on you for both the sound and the music.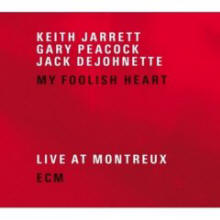 Keith Jarrett, Gary Peacock, Jack Dejohnette, My Foolish Heart: Live at Montreux (2001), ECM 2021/2022.
Every once in a while great musicians remind you how great they are. Keith Jarrett is a musical genius, which is a virtue that comes with a price, of course. It causes him to leave 'home' from time to time in search of new fields to conquer. Because he can. He can play Bach, Handel, and Shostakovich and so he must. What he does to Bach, Handel, and Shostakovich is not inspiring but it is also not at all dull. It is part of a brilliant musician's autobiography. Not everything Glen Gould ventured into came out gold either. And this music is in his head, along with everything else, sometimes spilling over, for better and occasionally for worse, into his improvisational solo jazz, which as a result can take on a decidedly unjazz-like sense of abstraction. That is the price we willingly pay for an album like this one, which reminds us that he still a great jazz musician. And that his trio is among the best ever.
I can't imagine what contemporary straight ahead jazz would be without Keith Jarrett (though Gonzalo Rubalcaba would do his best not to let us miss him), flying eloquently in the face of New Age Jazz, Slow Jazz, Soft Jazz or whatever else they think they're doing out there.
All three of the trio are in top form here. DeJohnette's drumming is an integral part of every piece, providing both backbone and body. Gary Peacock's acoustic bass is so far beyond the continuo role it is descended from in classical music, it is nearly inexplicable why Jarrett ever does solo gigs any longer when he could play with him. Peacock's solo on Monk's "Straight No Chaser" is beyond any words I can write. One of the greatest things about this album is that it never feels like a Keith Jarrett album, he feels like a Keith Jarrett, Gary Peacock, and Jack DeJohnette album.
I sometimes have the feeling that Straight Ahead jazz will stay alive and well only so long as Jarrett, Peacock, and DeJohnette continue to play together. (Do you have any idea how old Jarrett is? He has white hair, folks! He played with Miles. And he's the youngest of the three.) I enjoy the Marselises and their whole alumni association, I really do. But they never make me sit up the way these guys do. Jarrett is our Miles and our Coltrane and we are lucky to have him. This is a great outing, possibly their best. I need to go back and listen to the others to see if it can possibly be this good.
System used for these auditions: Audio Note CDT3 transport and Dac 4.1 Balanced Signature; Blue Circle FtTH hybrid integrated amplifier; and Jean Marie Reynaud Offrande Signature speakers; with Audio Note Sogon and AN-Vx interconnects and Lexus speaker cable.
Bob Neill, in addition to being an occasional equipment and regular music reviewer for Positive- Feedback Online, is also proprietor of Amherst Audio in Amherst, Massachusetts, which sells equipment from Audio Note, Blue Circle, Manley Labs, and JM Reynaud, among others.