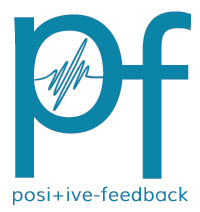 You are reading the older HTML site
Positive Feedback ISSUE
33
september/october 2007
Wincing the Night Away
by Oliver Amnuayphol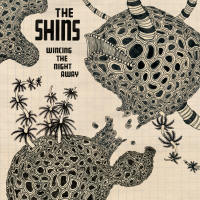 The Shins: Wincing the Night Away, Sub Pop. Catalog number: SP 705. Formats: LP, CD. Release year: 2007 James Mercer, Joe Chiccarelli, producers.
In 2001, a band from , New Mexico called The Shins turned the collective Indie-pop music world on its ear with their debut, Oh, Inverted World. Full of nimble melodies, catchy hooks, and the breakthrough hit, "New Slang," Oh Inverted World slotted into many a music critic's "top albums of the year" lists. Six years later, The Shins' third and much-anticipated effort, Wincing the Night Away, shows itself as a more ambitious record, attempting to add more intricate songwriting, richer instrumental textures, and a slicker production to the mix. So did they succeed?
On Wincing the Night Away, The Shins trade a portion of their 60s and 80s influenced pop sound for one that's both more complex and rock-oriented; this results in less of the immediate accessibility and consistency of their first two albums. Still, lead singer James Mercer's unerring talent for crafting good songs is apparent from the opening number, "Sleeping Lessons." Right from the first bars, you know it's going to be a different kind of album from Mercer and crew: A quaint, arpeggio-infused, synth keyboard roll soon turns into a fully rocking, energetic affair. From there, The Shins show they're not afraid to take even more chances. The third track, "Pam Berry," is a Dick Dale-inspired, surf-music guitar lick set against Mercer's down-tempo but lilting vocals—a nice lead in to the band's upbeat and catchy radio single, "Phantom Limb." The middle tracks are somewhat inconsistent and seem to reach too far musically (with the exception of the other-worldly and brilliant "Red Rabbits"), but the album ends confidently and memorably. "Black Wave"—a darker and more tensioned number, rebuilds Wincing's earlier momentum; the last two tracks, "Girl Sailor" and "A Comet Appears," recapture the intimacy and compelling understatement of Oh Inverted World and are arguably the album's strongest numbers.
The sound on this album is something of a departure for The Shins as well. While their first two albums sounded somewhat lo-fi (in both music and sonics), closed-in, and lean-balanced, both the LP and CD versions of Wincing sound more tonally well-rounded. Expect to hear punchy (if not quite deep) bass, a somewhat lush midrange, and a detailed but clean treble with only the occasional hint of exaggeration. Gone is the spatially-flat perspective of Oh, Inverted World; in its place, a fairly decent soundstage, even if it doesn't stretch very far laterally or fore and aft. Also gone is the homogenized sound of Oh, Inverted World: Mercer's vocals are brought well out of the mix, and instrumental lines are more clearly rendered and easier to follow. The polished production on both the LP and CD always sounds open and clear by pop standards and never fails to propel the music forward. And while the CD sounds crisp and well-detailed, the LP better captures the musical flow and nuance of Wincing, with more realistic textures, tonal colors, and dynamic gradations. Both formats get kudos for their relatively good sound, then. But if you're only purchasing just one, buy the LP (assuming you have a turntable, of course): it just grooves better (pun intended). Plus, an added bonus with the LP: if you just couldn't get away from owning an iPod or other such portable music player, every Wincing the Night Away LP comes with a coupon to download all of the songs on this album via mp3. Neat!
Even though Wincing the Night Away is a pop album, it's one that requires a slightly more patient listener: its many charms won't be easily heard upon first listen. But judged solely on its musical content, Wincing the Night Away stands as a fine pop album made by a talented group of fun-loving musicians. That The Shins decided to mix new elements into a sound that's brought them near mainstream success was an admirable move. And while Wincing the Night Away isn't The Shins' best album—Oh, Inverted World retains that position—it's nevertheless a very solid record, one which also hints at the quality of music still to come from this quirky pop quartet. This is an album worth owning and listening to for its musical direction, overall quality and numbers of well-crafted, memorable pop gems you won't soon forget.