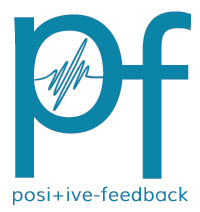 You are reading the older HTML site

Positive Feedback ISSUE

33
september/october 2007
RMAF 2007 - Part 3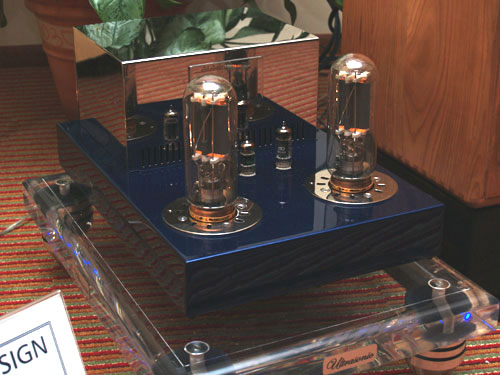 Art Audio Amplifier, the Quartet M8.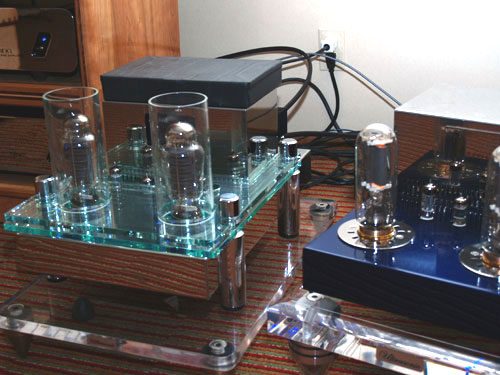 The Art Audio Adagio and Quartet M8 amplifiers.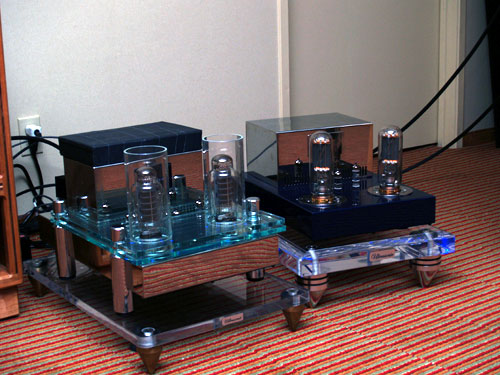 Another view of the Art Audio Amplifiers.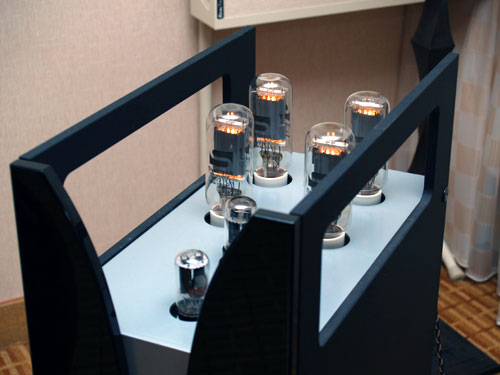 Red Rock Audio amplifier in the Proclaim room.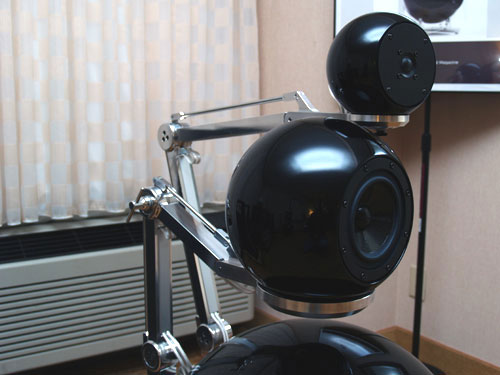 The Proclaim Audioworks DMT-100 loudspeakers.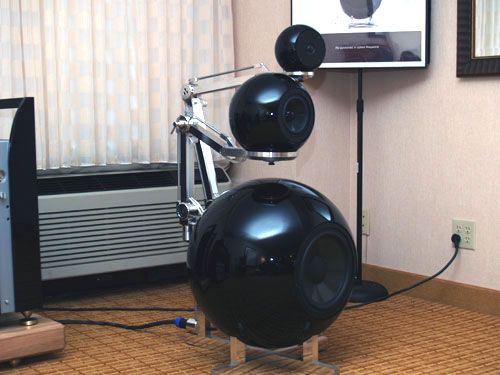 Another view of the Proclaim Audioworks DMT-100 loudspeaker.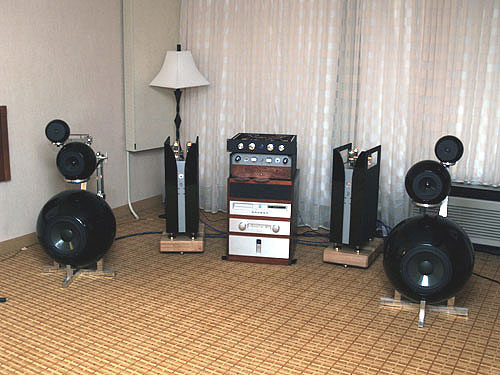 Proclaim Audioworks with Red Rock Audio Renaissance amplifiers. This room sounded quite good... big and robust.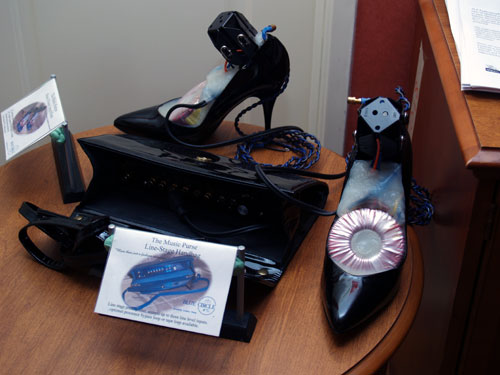 Blue Circle Audio "The Pump" system.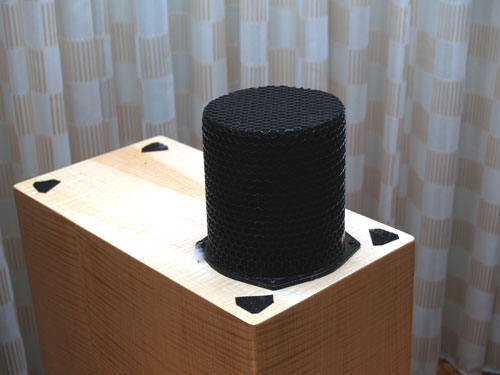 Blue Circle is making a speaker! This is the tweeter module.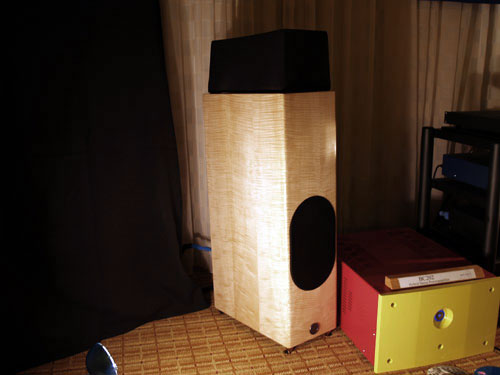 Gilbert proudly displayed the new Blue Circle loudspeaker along with one of his power amplifiers.
Only day two of the show and already Carol is exhausted. Bryan and Gilbert Yeung deep in conversation behind her.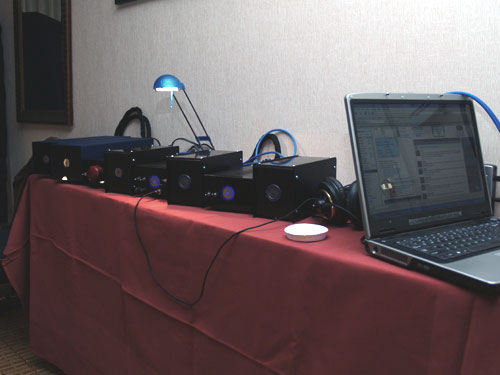 A whole host of Blue Circle products.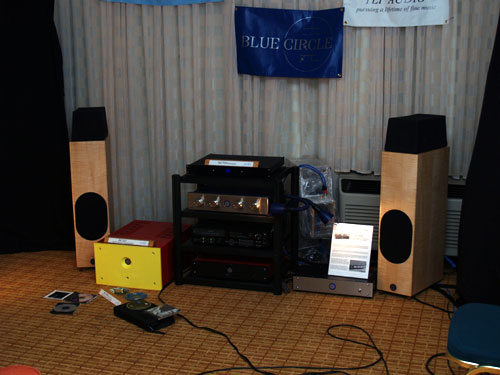 The Blue Circle system showcasing their new loudspeakers called the Penny.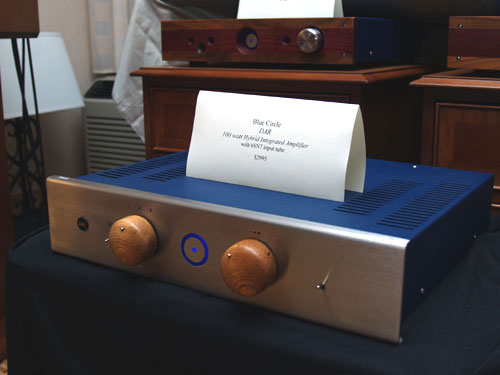 Blue Circle DAR integrated amplifier.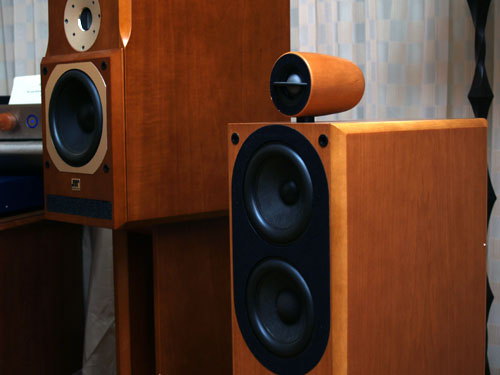 Amherst Audio also showed the Cantabile Signature loudspeaker by JM Reynaud. That's them in the foreground.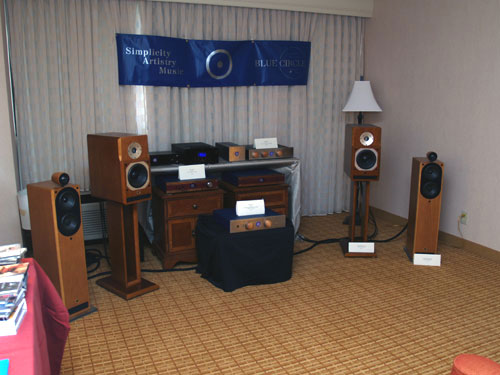 JM Reynaud with Blue Circle Electronics. The Cantible loudspeaker is on the outside, the Offrande Signature is the one on the inside.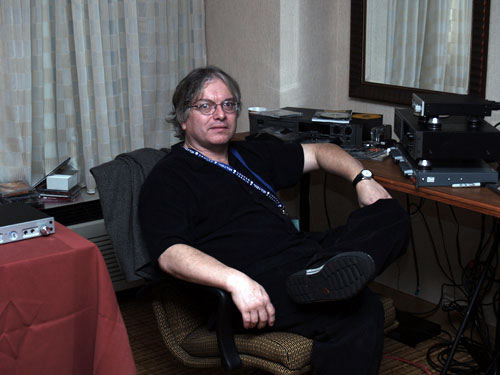 Dave MacPherson of Studio Electric.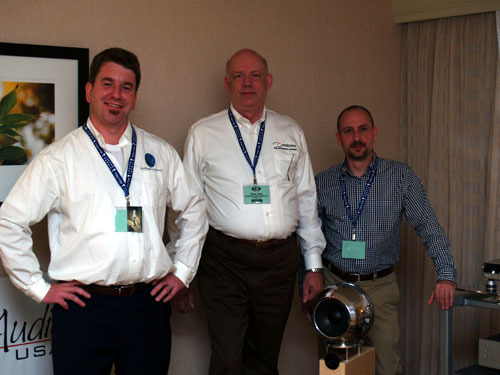 Dan Wright of ModWright, Peter Clark of Redpoint, and Frank Krauss.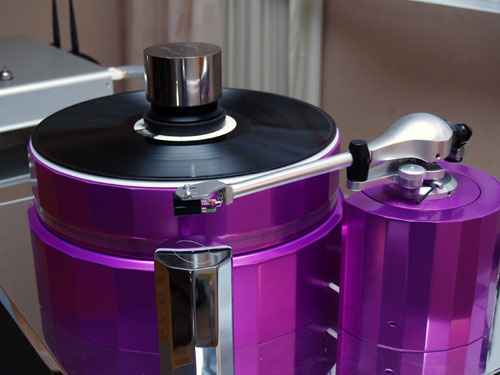 Red Point Audio Design has a turntable that is stunningly beautiful.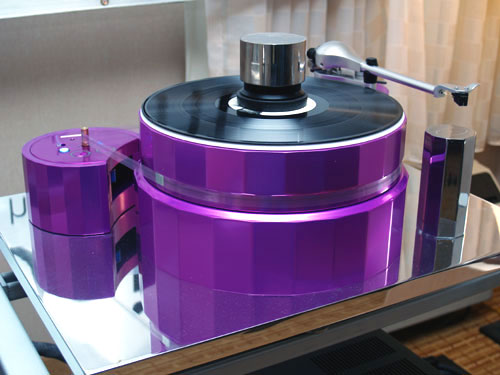 ...the Model D turntable.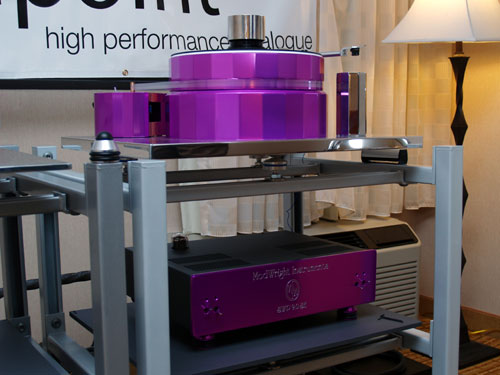 ModWright showed a SWP 9.0 phonostage to match the Redpoint.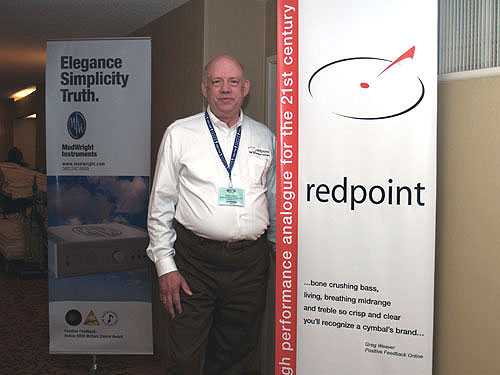 Peter Clark standing next to a banner reflecting a quote from Greg Weaver.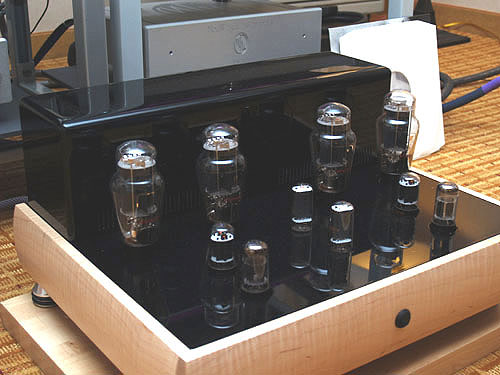 A new Art Audio power amplifier.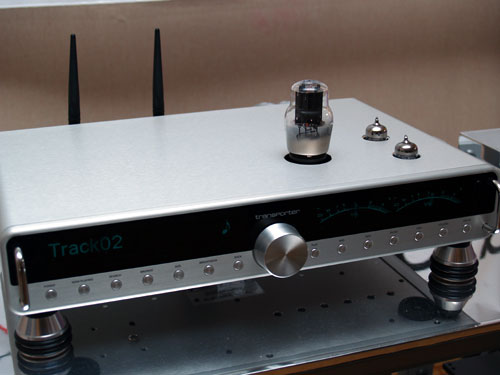 ModWright with their modded version of a Squeezbox. Very cool.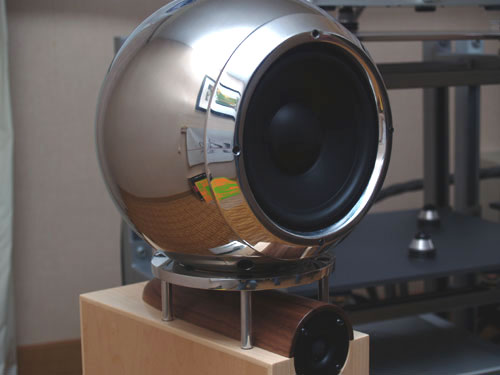 Studio Electric loudspeakers rounded out the system.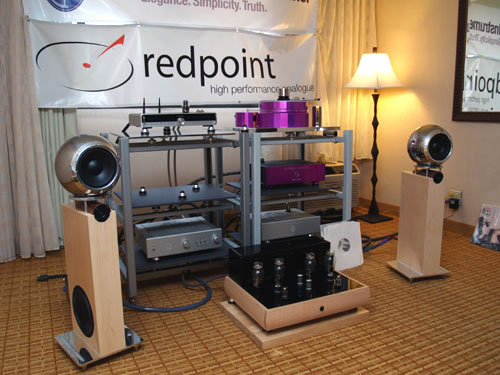 An all-star lineup featuring Studio Electric, Art Audio, Redpoint, and ModWright.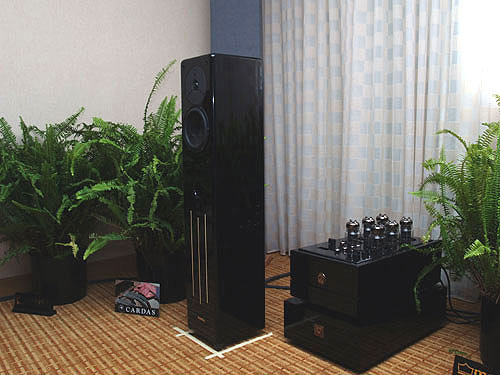 Merlin Music Systems loudspeakers with the mighty Joule Electra power amplifiers and Cardas cabling.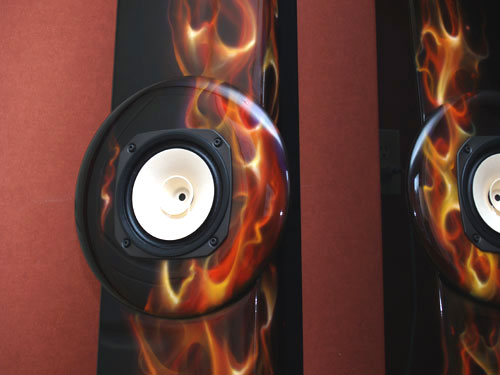 Lovecraft is now manufacturing Cain and Cain loudspeakers, and they're hotter than ever!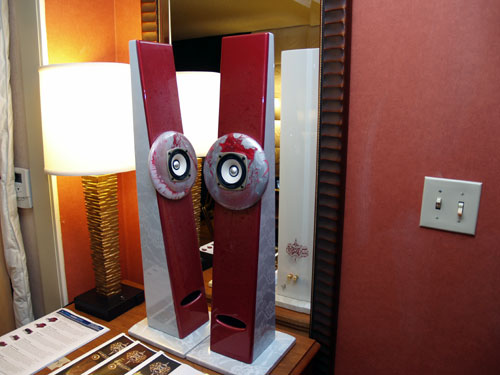 Cain and Cain speakers are now available with custom finishing and painting. These had a lacy effect on them and were quite beautiful.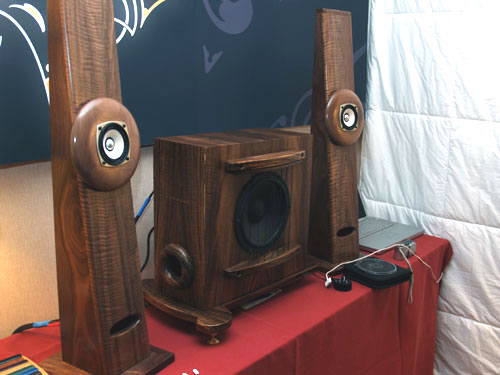 The Noogi loudspeakers are intended for desktop usage and are $575 a pair. Combine them with the Spud subwoofer, $875, and you've got a sweet system for your office.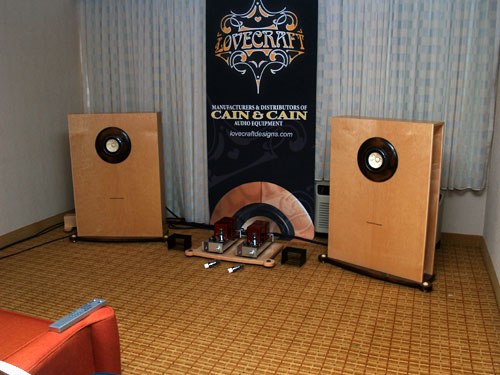 The Wall-o-Sound loudspeakers from Lovecraft and Cain and Cain $3300. These sounded way bigger and less then a single-driver speaker has ever... very promising indeed.