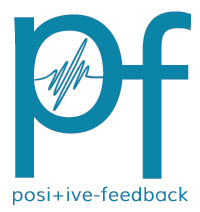 You are reading the older HTML site

Positive Feedback ISSUE

33
september/october 2007
RMAF 2007 - Part 2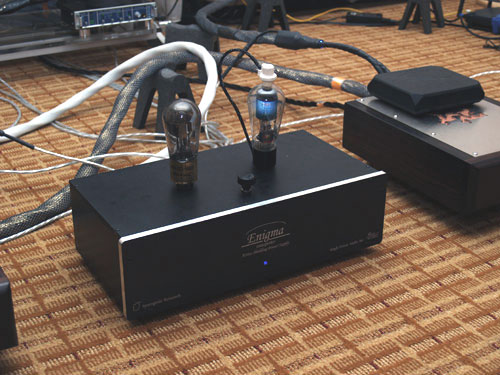 The Synergistic Enigma is a really cool device. You can switch on the fly between the two different tubes in biasing the cables. One is manufactured by Tungar, there were only 300 of these tubes ever made. The other tube from Western Electric is from a run of 1000. Quite difference between the two, and definitely worth checking out.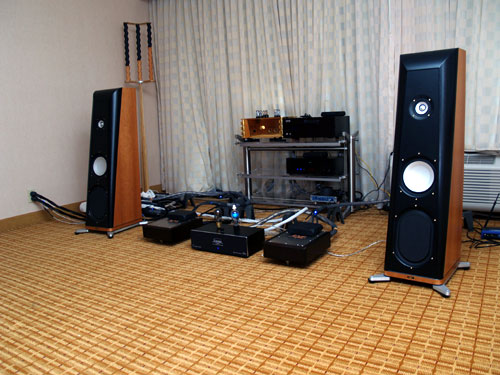 Synergistic showed with VRS and Red Dragon Audio. This room sounded very, very good.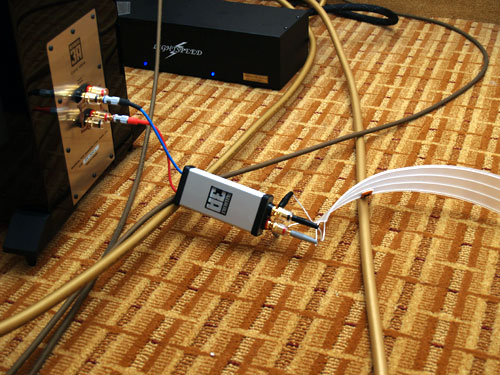 In the Divergent Technologies room were the big speakers from Reference 3A with VoVox cables.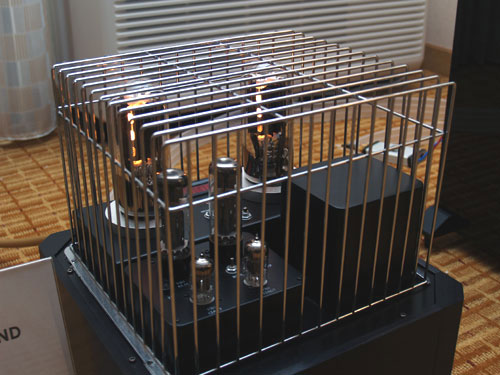 Antique Sound Labs Amplifier. Let me out!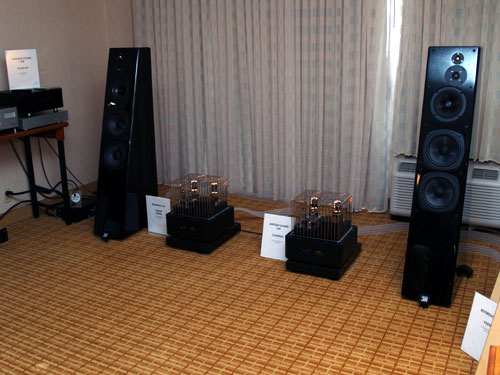 Divergent Technologies with Reference 3A Veena loudspeakers and Antique Sound Labs amplifiers.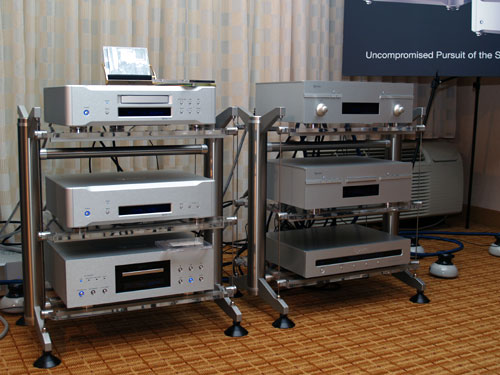 A bevy of Esoteric products.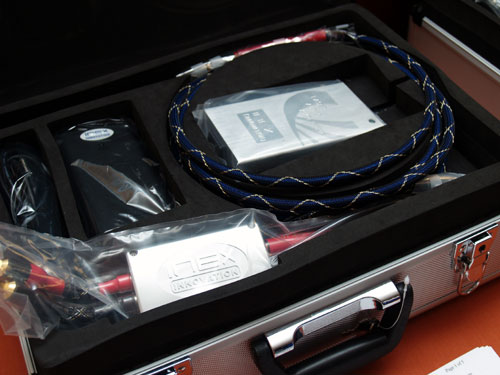 Harmonic Technologies and Inex Innovations.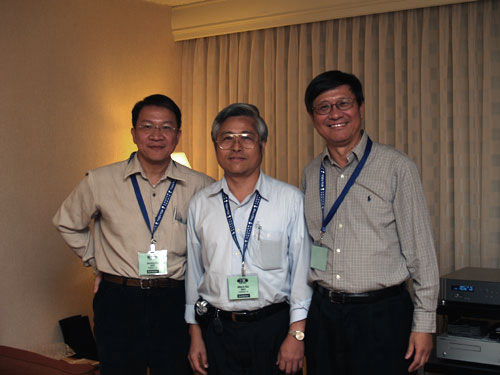 Jimmy Ko and Mitch Ko along with Jim Wang of Harmonic Technologies.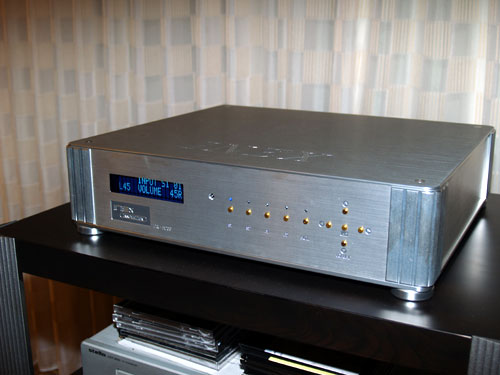 Preamplifier manufactured by Inex Corporation includes state-of-the-art fiber optical technologies.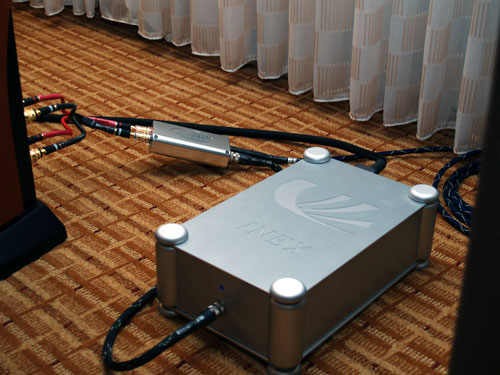 The first "All-In-One-Cable." Harmonic Technologies introduces the Photon Amplicable manufactured by Inex. It combines the capabilities of an interconnect cable, an amplification system, and speaker cables.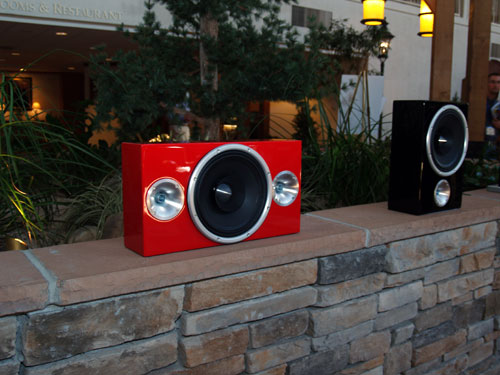 Zu Druid Center channel retails for $1600 each. Next to it is the Druid Credenza $2600 a pair.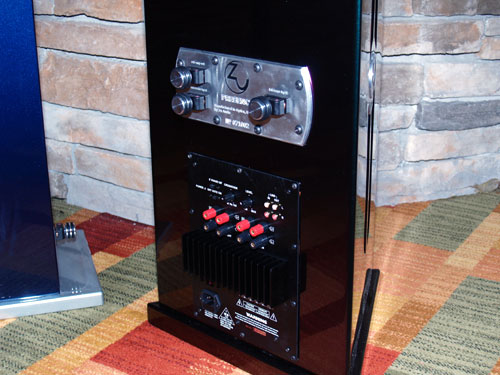 The new Zu speaker (the Presence) available in November. This is a scaled down version of the way bigger Definitons that Danny Kaey reviewed in this issue. It features two 10" woofers with their own amplification.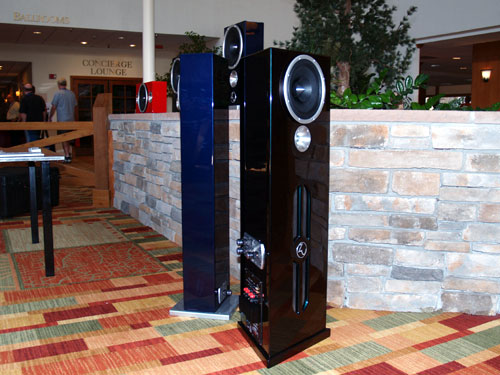 The new Zu speaker in the front, and the Druid behind.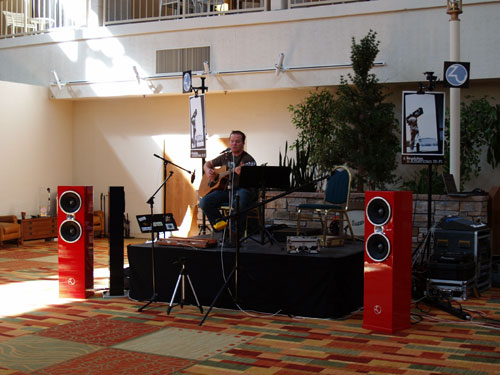 Zu took a different approach this year. Their display was in the Atrium adjacent to the bar. Friday and Saturday they featured live performances by Dan Weldon and Bad Brad Wheeler, the Legendary Porch Pounders. Their live sets were sent out through a pair of Druids, and the sound filled the room. This was a great oasis for resting weary feet.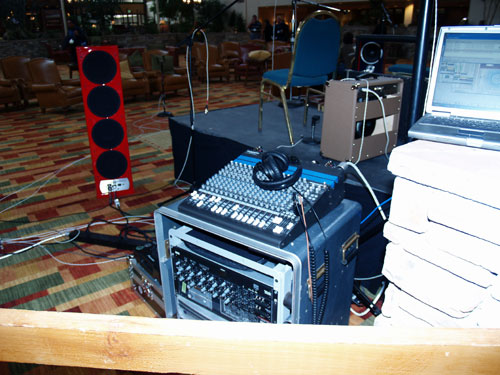 Zu recorded the presentations both days.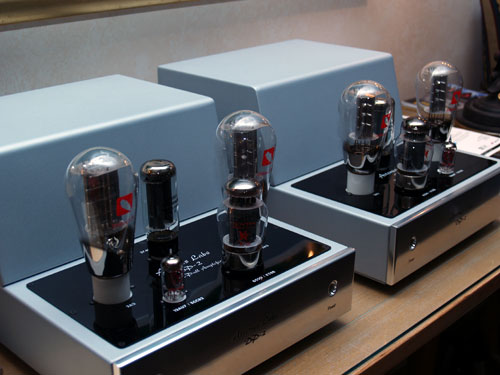 Artemis Labs amplifiers. Very nice.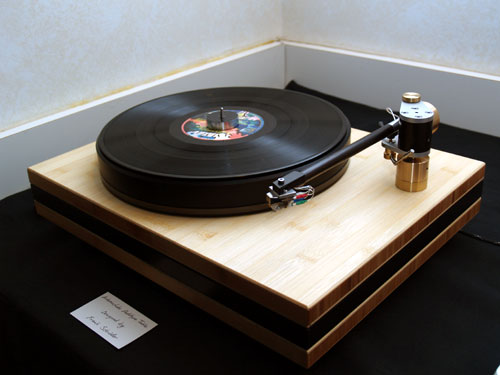 In the Artemis Labs room a Shroder tonearm on the new Shroder turntable ...coming soon at under $6k (table only).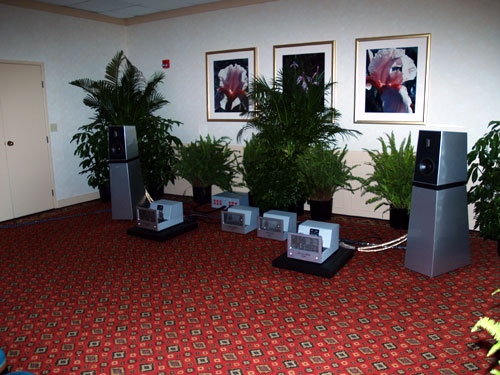 The Artemis Labs room sounded good as it always does.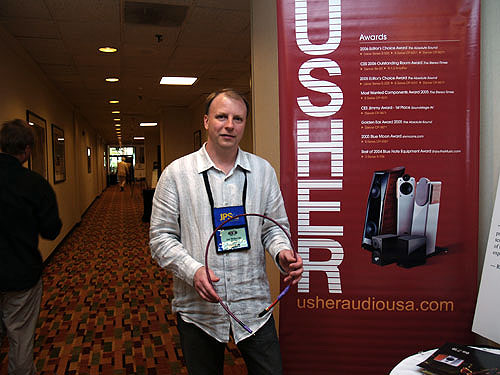 Joe Skubinski of JPS Labs showing the flexibility of his cables ...in this case his new iPod cable. Don't forget you promised Carol a hat Joe!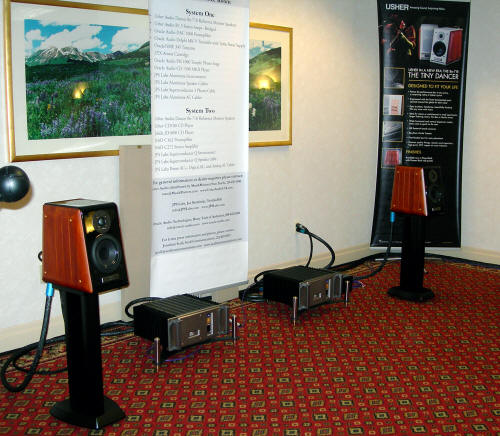 Usher Audio Dancer BE-718 Monitor loudspeakers $2795 a pair with the Usher R1.5 Amplifiers $2520 each.
A plethora of Oracle electronics. A Delphi MkV turntable, Oracle DAC 1000 preamplifier, Oracle PH 1000 Temple phonostage, and the Oracle CD1500 CD MkII player.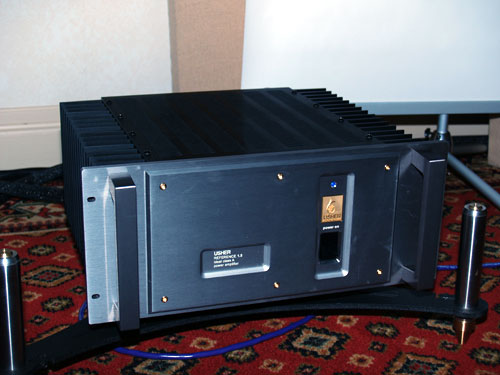 Usher R1.5 power amplifier.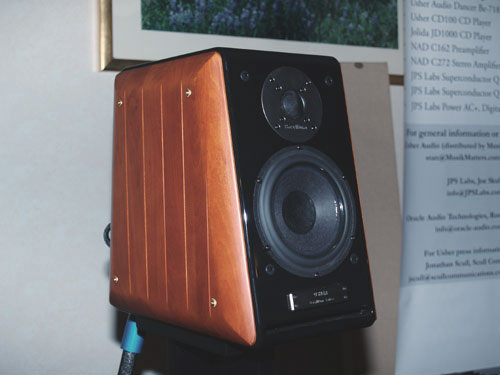 Usher Audio Dancer BE718 Reference Monitor loudspeakers.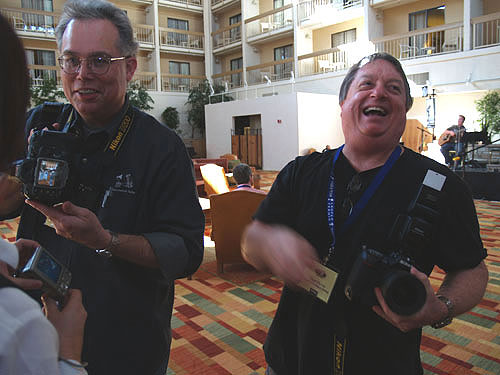 Fun and Games with David Robinson and Albert Porter.