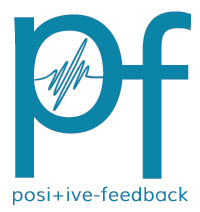 You are reading the older HTML site
Positive Feedback ISSUE
32
july/august 2007
Five discs from Nippon… Verve 60th Anniversary Supreme Edition
by Danny Kaey
Sometimes you just have to have the latest and greatest. A while back I had heard about a monumental effort by Verve Japan to reissue (yet again) 10 sought after titles which would be labeled the "Verve 60th Anniversary Supreme Sound Edition" CDs (phew, now there's a mouth full!). Naturally, these being superlative premium quality Japanese reissues, they were to be sourced from the original tapes and encoded in DSD for SACD playback. To my surprise, all ten discs ended up being dual layer Redbook/SACD discs as well. Since I don't own an SACD player, nor foresee owning one any time soon (if ever), I figured to give these titles a try.
As luck would have it, local expert in all things Nippon, Hajime Sato and his company, Eastwind Import, had all titles in stock. In the end I only opted for five of the ten available; let's face it, at around $32 retail a pop, they aren't cheap. So what's cookin' at Verve Japan (keeping in mind that these reviews are strictly of the Redbook layer only)?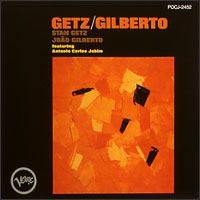 For starters, my first disc of reference is the Getz/Gilberto classic. I own this title as the original Verve record, the Speakers Corner reissue and the standard Redbook CD. Of those three, the SC reissue sounds the best and has in my opinion the most relaxed, open and vivid sound. By comparison, the regular CD sounds flat and somewhat constricted. The Verve Japan hybrid reissue clearly improves upon the regular disc, though not by a substantial margin. The differences are more minute then you would expect, if anything, the presentation seems more tided up and focused. The music of course is classic—if by now you haven't heard of this title you should be looking elsewhere.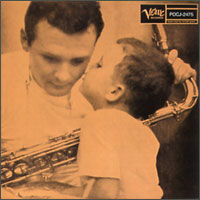 Next up is Stan Getz Plays, another sought after Getz classic. As I don't own any other issues of this album, the Verve supreme edition rates highest naturally. Even though this is a mono recording, space and the sense of a stage are omnipresent. You really can't get any more intimate then this 1952 recording! Performance wise, this is classic Getz; his tone is natural and supremely suave at once. If you have to buy one disc of this recording, I'd say that this one is it!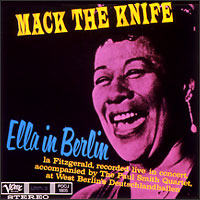 Nummer drei would be Ella Fitzgerald's classic and famous live performance in West Berlin. What a venue that must have been! Ella and her accompanying Paul Smith Quartet are in a space and time of their own: each of the tracks are definitive must have items, even though the venue was sadly recorded in mono. As with Stan Getz Plays, this is my only recording of this album, thus by default my reference (I did hear an early vinyl version of this some time ago, but it was rather noisy and un-listenable). Perhaps the most famous cut, "Mack The Knife" is absolutely killer, Ella simply singing and swinging like there's no tomorrow (as a funny side, she at one point forgets the lyrics to the song and improvises!). Superb and another must have!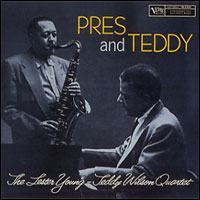 The fourth title and yet another mono is Pres And Teddy, Lester Young and Teddy Wilson Quartet. Another album I don't own on any other format and one I literally picked out of the blue. As with the Stan Getz mono, this recording oozes space and perceived sound stage, which is a hallmark of good quality mono recordings. Nice music, alas, not particularly my cup of tea.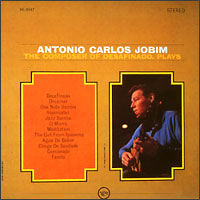 Last but not least, we have what turns out to be a true reference, Antonio Carlos Jobim playing various reference tracks such as the cult classic "Desafinado", "Insensatez", "Favela" and of course "The Girl From Ipanema". Much to my pleasant surprise, this disc is actually recorded in stereo! Spatial cues, sound stage depth, width and height are simply staggering. Jobim's masterful command of his guitar is something to behold, while his performances are simply superb. Again, I have no other disc or vinyl to compare this to, so this disc will serve as my reference, which isn't really hard to do.
While each of the discs and the Jobim in particular, offer excellent performances, I still find it a bit difficult to truly give these titles a 10 out of 10. For one, the ten titles themselves are not necessarily what I would have picked given the commemorative nature of this latest reissue. Second, none of the discs contain any sort of bonus tracks or other such historic add-ons. Third, the liner notes, while reproduced from the original vinyl covers, contain no additional images, photographs or any other such "milestone" like additions. Further, what information there is, is in Japanese!
Realistically speaking, I think Verve could have done a far better job packaging and picking these recordings, 'cause they sure picked a fancy name: Verve 60th Anniversary Supreme Edition.
Eastwind Import www.eastwindimport.com