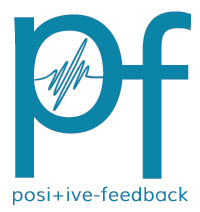 You are reading the older HTML site
Positive Feedback ISSUE
32
july/august 2007
In Memoriam: Joel David Thorner, Owner of The Turntable Factory
by Ed Kobesky

In my article on rehabbing vintage turntables (read it here), I cited The Turntable Factory as one of the leading restorers in the nation. Well, The Turntable Factory was actually a one-man show and sadly, that man died after an illness on Sunday, July 1. Joel Thorner was 56 and we'll probably never see the likes of him again.
His meticulous restorations of old Dual, Technics and BIC turntables is the stuff of legend. He was also, in my experience, a very kind and generous guy who always took time to respond to emails and phone calls from advice seekers like myself. His obituary in the Columbia, South Carolina State newspaper says that he mentored troubled youth. It doesn't surprise me.
Thorner entered the audio industry during the late 1960s, selling and servicing turntables and other equipment until 1986 in New York, California and New Mexico. When the compact disc's commercial success began impacting his business, he took up restoring cars instead. In the late 1990s, he moved to suburban Columbia, South Carolina just as turntables began to find favor with digital-phobic audiophiles and young hipsters alike. In response to this renewed interest, he began repairing turntables once again as a hobby. It quickly—and unintentionally—became a fulltime gig.
"Seems things have come full circle," he wrote on his website. "Folks are rediscovering their old vinyl, the younger generation is finding out what the 'warmth' of vinyl and 'sterility' of CDs is all about, and also the fact that some classic music was, or never will be, issued on CD."
His preference was restoring reasonably-priced, solid-performing units from mass-market manufacturers. ("The few new turntables that are on the market now are either poorly built or terribly expensive, and there aren't any stacking changers nor reasonably-priced 78 players being manufactured any more," he wrote.) However, I heard from plenty of people who sent him "high-end" units from the likes of Linn and Thorens. He rewired tonearms, adjusted bearings, dressed cables and set up spring suspensions as well as anyone and probably for a lot less money - but with a lot more love - than the guy downtown with the fancy Linn setup jig.
According to a message on his website, www.theturntablefactory.com, it will be maintained "indefinitely" for use as a reference. If you haven't already, I'd take time to visit it soon. It contains a wealth of information and advice as well as some great photos and stories, all presented in Thorner's quirky style.
Thorner was born in Queens, New York and is survived by a bother, sister-in-law and nephews.
On August 21st, we received good news via e-mail from John Finn who, along with colleague Brian Barbarosh, have worked alongside Joel Thorner for the past three years at The Turntable Factory. According to John, the two men plan to continue operating the company and will "try [their] best to keep things the way they were, keeping vinyl alive and well." Interested readers may want to check back periodically at The Turntable Factory's website for details as they develop.