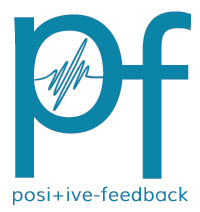 You are reading the older HTML site
Positive Feedback ISSUE
32
july/august 2007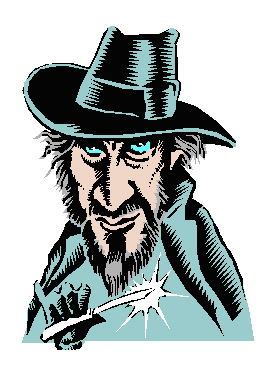 Dr. Sardonicus Listens…
22 noteworthy tunes from the Good Doctor …That's right 22…
Once again …into the breach…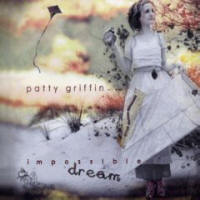 Patty Griffin, Impossible Dream Date of release: 2004. Recording format: PCM digital. Playback format: Standard Compact Disc. BMG 88088-21520-2. Pop
Once upon a time I reviewed Patty's first album, Living with Ghosts and while I did complain a bit about the sonics, as I recall …(more the problem with some of my equipment than the album, as it turned out) it has endured as one of my favorite pop albums.
But I never said what it does to me.
It has always been like one of those trick paintings where the eyes follow you around the room, no matter which corner of retreat you might seek. It wrenches reluctant tears from me even now and I know every song, phrase and word …it still hurts.
I am an old enough hopeless romantic to know when I am getting played and I won't bite anymore. But I have no defense whatsoever against honest tears.
If I were ever to meet Ms. Griffin in person, I think I should be compelled to take her in the enveloping embrace of my ursine arms an offer her the comfort only a scarred and gentle old man can.
This newer work is as emotionally searing as fresh tragedy, as absolutely real as a starless night, and just as compelling in both the execution of word and tune as anything out there. If you can listen to this without a hot spill of tears, then you are a much rougher sort than I.
Beautiful. This woman is a treasure.
Two Albums by John Fahey
I was still pretty young when I heard Leo Kottke for the first time (1968). As a budding guitarist, I was horrified that anyone could play with that level of speed, percussion and runaway wagon train charm. I was instantly a fan. I remember taking an LP over to a friend's house, to introduce Leo to the group.
His way-sophisticated cousin from back east simply said, "…You ever heard of John Fahey?" I hadn't and he went into his room and came back out reverentially holding one of John's albums.
After remediating me, he rightly pointed out that John had been around a lot longer than Leo, and that growing up in Idaho was sorely compromising my intellectual development. I could not have agreed more. The first time I heard 'Good Golly Miss Molly," it was Pat Boone doing it. Brrrrrrrrr
Where Leo is all fire and broad good humor, the late John Fahey is machine-like precision and icy self-control. Often referred to as a "primitivist," he is anything but. I guess they consider folk forms "primitive." Of course John's music was always grounded in American folk and blues forms. But always there were two specific things characterizing his work, which departed from the folk tradition by wide worlds; that uncanny repetitive precision, and his love for dissonance and rapidly shifting, often oppositional forms, within the same song.
"Blind Joe Death" is apparently a joke carried over from when John was trying to sell his first recordings, including the 1959 release, "Blind Joe Death." I guess white guys didn't do this sort of music back in those days.
I didn't pick "Transfiguration" because I think it is his best; I am just listening to it right now and enjoying it enormously, especially the medley of traditional southern songs.
"Of Rivers and Religion" was originally released in 1972. I guess it did not sell well, and I have always been glad I got one of the few original vinyl copies out there. Time magazine listed the album in its top-ten for that year. It has long been my favorite of John's and unobtainium for many, many years. I got my CD copy as a Japanese import a number of years ago. Now I see it is readily available on CD. Go get it; you will thank me.
While "Transfiguration" is probably more representative of the bulk of John's work, "Rivers" is this dreamy-gentle, lop-sided weavy, eight-song ride down a yesterday river. It continues to be my favorite, as is Leo's, "Circle Around the Sun," which to my knowledge never made it to CD and is hugely difficult to find.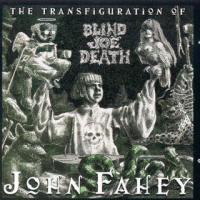 John Fahey, The Transfiguration of Blind Joe Death 1965. Recording format: Analog. Playback format: Standard Compact Disc (release date 1997). Tacoma TAKCD-6504-2. Folk
Including a whopping 15 tracks, this immensely enjoyable disc is a great overview for those who are unfamiliar with the work of this extraordinary American guitarist. From "Bicycle Built for Two" to "Old Southern Medley," these are pretty much all roots based songs, touched with John's unique precision and style. There is something ultimately hypnotic about the way he plays …with the precise strokes and timing of a machine, but with the crystal delicacy and unpredictable transitions of a human simultaneously brilliant, and frail.
The tracks were mostly recorded at different times and places. You should be able to clearly hear this, which makes the disc even more interesting.
I understand there is a second volume now available. Nice thing about John's recordings, you can count on each of them to be highly engaging.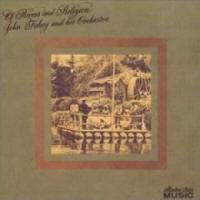 John Fahey, Of Rivers and Religion - 1972. Recording format: Analog. Playback format: Standard Compact Disc (release date circa 1997). Reprise WPCR-10357 Japanese Import. Folk
Some years ago, I spent a lazy, sun-washed afternoon on an ancient stone bench along the Red River in Natchitoches, Louisiana. I watched boats move slowly up and down the gently moving course, while engaged in desultory conversation with several colorful locals, including one wag, who just called himself Huck. It was a day punctuated with wonder, and even fear, as later that night I was co-opted to dance by an absolutely lovely, but very inebriated Cajun lass.
In my mind, that day and this album are forever linked.
This is a completely unique work; a mere eight pieces; some solo guitar, and some with this incredibly tasty, mossy ensemble (including tuba).
It is, precisely, what it purports to be about, rivers and religion. From "Steamboat Gwine 'Round the Bend," to the "Funeral Song for Mississippi John Hurt," this may well be the closest thing to a perfect album in its genre. It is, simultaneously, absolutely evocative of its cypress-in-water roots, and incorporative of an almost eastern, droney, dreamy ethos.
This is one of those albums I unconditionally guarantee. If you don't love this music, there is something seriously amiss in both your heart and your head.
Luscious.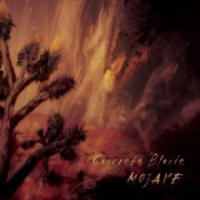 Concrete Blonde, Mojave Date - 2001. Recording format: Conventional PCM Digital. Playback format: Eleven Thirty 7001. Alt-Rock
Johnette is steadfastly one of my favorite female rock singers. Dark, smokey, even savage …she always captures me. This 2004 issue of the long-running LA band, Concrete Blonde, has them and her doing what they do best …dark, droning, and occasionally explosively rocking.
This post reunion effort is a bit uneven, but when they remember it's about Johnette and guitarist Jim Mankey …such as with "True to This," and "Ghost Riders in the Sky" (man they should have used this for that silly Nicolas Cage movie), this album ignites. And one good song from Johnette is worth ten by normal mortals. Perhaps one day this remarkable woman will get some of the recognition she disserves. Put 'Ghost Riders" on headphones and tell me I am wrong.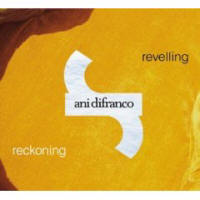 Ani Difranco, Reveling/Reckoning - 2007. Recording format: Appears to be conventional PCM Digital, but sure sounds like analog. Playback format: PCM CD. Righteous Babe Rock, Pop
I became a fan for life with "Not a Pretty Girl." If there is one word I would use to describe Ani, it is courageous. This tiny little woman appears to fear nothing. Not the record companies (she produces her own), not the government, not her crazed fans …nothing. She will perform with a good size combo on one tour, and then by herself with just a guitar on the next. She will add things, and as quickly discard them. Good heavens, Maceo Parker is featured here!
I used to assert that Ani was primarily a poetess, in the tradition of Patty Smith, but her talent as a musician, singer, and arranger simply make that assertion simplistic. Yes, it is hard to get past her lyrics, which will make you squirm, I promise. It's worth it. If you don't know Ani, you need to. This is the real thing.
My Tropical Heart …two Latin Albums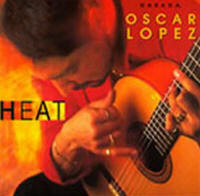 Oscar Lopez, Heat - 1997. Recording format: 20 bit PCM. Playback format: Standard Compact Disc. Narada Equinox ND-63040. Jazz
The wealth and breadth of recorded Latin music available these days are simply overwhelming … and yet, whatever the specific form, always the underlying constructs of African rhythms and the ubiquitous guitar remain.
From the deliriously campy Mexican Mariachis, to the suave and sensuous Bosa Nova, always there is dance …always there is celebration …and always there is amour. From the cigarette and mescal redolence of border music, like the Texas Tornadoes and Los Lobos, to traditional Flamenco Campas …there is truly something in this new world music for everyone.
Oscar Lopez is a Chilean-born artist of enormous appeal. While I am not always so enamored of flamenco, for Senior Lopez it is a place to begin, not a set of sideboards. From this style of origin comes his startling fire and dynamics; but in this outing we also find more centrist melodic and rhythmic cores and the courage to venture into Asian forms without losing his way for an instant.
It is this willingness to draw from eclectic sources that has drawn criticism for this release. I am never sure why critics fuss so about what something is NOT, and pay so little attention to what it IS.
Senior Lopez is a superb guitarist and the music on this disc is both emotionally and intellectually engaging. The 20-bit mastering from Narada gives a touch of sweetness and warmth that is most pleasant.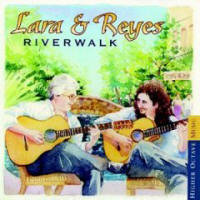 Lara Y Reyes, Riverwalk - 1999. Recording format: PCM. Playback format: Standard Compact Disc. Higher Octave Music HOMCD-45624. Jazz
San Antonio Texas residents, Sergio Lara and Joe Reyes have produced an up-tempo delight with Riverwalk. Not only will it give your system a work out …if you can sit still through the whole thing … you are dead.
Especially toothsome is a medley of two well-known romantic Latin songs, "Solamente una Vez" and "Amour, Amour, Amour."
Citing primary influences as eclectic as Cuban music, and Bill Monroe, Mexican-born Sergio Lara has, over the past twenty plus years, quietly assumed a place of respect and admiration in Latin music.
And then … something significant happens….
In an earlier installment I spoke of times past when I would hoover the new release wall, and complained that changes in fortune made that not possible any more.
Ah, times change …a new job, a new girlfriend …a new lease on life …and to celebrate …hovering the new release wall (and the rest of the store too!).
A tale of Two Cabs - Death Cab for Cutie, Plans/Transatlanticism
Originally Ben Gibbard, guitarist for Pinwheel, and native of Bellingham, Washington (think proximal to Seattle, just smaller and funkier) started DCFC as a solo project. Buoyed by initial success, he went on to develop the band as a standing entity, adding Christopher Walla, Nicolas Harmer, and Nathan Good (although, like Spinal Tap, the group has had difficulty with keeping drummers in place). In a relatively short period Death Cab became the darling of the independents, producing several projects for indie label, Barsuk Records, of Seattle.
Now, when you think Seattle and indie music, us old farts may go immediately to Nirvana or Pearl Jam, and you would not be more wrong …this is pop music, lyrical and mostly mid-tempo, driven by solid simple lyrics and melodies, and Ben's deft touch with both. Think Prefab Sprout, or a more up-beat Travis.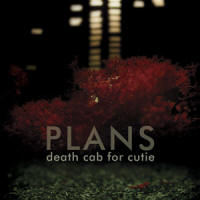 Death Cab for Cutie, Plans - 2005. Recording format: PCM Digital. Playback format: Standard Compact Disc. Atlantic Records: 83834-2. Pop
Plans marks the band's transition from indie to mainstream recording and distribution. This has proven to be the death knell for any number of previous indie groups. Not here. Plans is as deft as it is enjoyable …with more than a passing nod to Fleetwood Mac circa mid-eighties. There is nothing here to shock or dismay and a great deal to like. No raspy guitars, but lots of great tunes …including one of my favorite "folk" tunes, ever; "I will Follow you Into the Dark." Just Ben and his guitar …searingly simple and powerful lyrics "If there is no one beside you, when your soul embarks, I will follow you into the dark." "Catholic school, vicious as Roman rule." Terrific song.
As enamored as I am with the whole indie thing, perhaps the clout Atlantic wields will be more effective in bringing this remarkable group into greater exposure. It is disserved.
Recording quality is quite good for the genre. Think Fleetwood Mac, Rumours.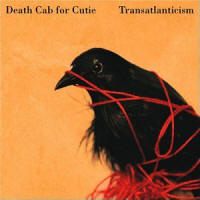 Death Cab for Cutie, Transatlanticism - 2003. Recording format: PCM Digital. Playback format: Standard Compact Disc. Barsuk Records: Bark-32. Pop
Preceding their jump to mainstream label, Atlantic, Transatlanticism is simultaneously a bigger and more ebullient album, and perhaps a tad less personal, than Plans which is the opposite of what one might reasonably expect; And, oddly, not a hairsbreadth worth of difference in overall quality of the disc, or production values. Where is the often described unpredictable variations we normally see in indie bands (killer album, and the next one is complete compost)?
While absolutely stopping sort of being formulaic, this is a band steered under the deft touch of guitarist/producer, Christopher Walla, whose steadying influence can be felt with DCFC, disc after disc. "The New Year," and "The Sound of Setting" emerge very slightly from the pack, as noteworthy, but this is an ALBUM, with obvious care taken in song sequencing. Lush and even languorous in some places, this is as about as tasty as thinking-person pop gets these days.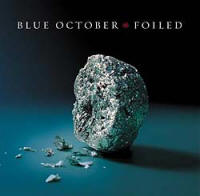 Blue October, Foiled - 2006. Recording format: PCM Digital. Playback format: Standard Compact Disc. Universal B00006262-02-IN03. Alt-Rock
Texas is not necessarily the first place I personally think of, when considering cutting edge indie bands, but nonetheless, that is where Blue October bases. This disc is altogether harder edged and challenging than DCFC, and rewarding as hell. While there are references to various other artists one might draw, Blue October is quite unique in its eclectic and unpredictable vibe.
"Hate Me," (probably the disc's most memorable cut) has an impaired young man calling for his mother's approbation, so she will live her life, instead of trying to save him. It's as uncomfortable as inadvertently walking in on someone else's family, when the guano hits the fan. And I don't recall ever hearing anything remotely similar.
"Into the Ocean" is as catchy and infectious as any pop out there, but with provocative lyrics and instrumentation that is, simultaneously, completely odd, and utterly perfect. "Congratulations" alternates between a jaunty march and Peter Gabriel-like crooning. Yummy.
Foiled is not easy listening, and it does not give up its great charms to a casual sitting, but ultimately it is deeply rewarding. For me, about the forth or fifth time through, I started to "get it."
For those who think that modern music has lost its depth and originality, Blue October stands as a clear indication you know not of what you speak.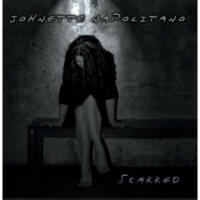 Johnette Napolitano, Scarred - 2007. Recording format: PCM Digital. Playback format: Standard Compact Disc. Hybrid Recording HY20052-2. Alt-Rock
Simply because of Ms. Napolitano, I have been an unwavering fan of Concrete Blonde since their first recorded outing in 1987. As unique and compelling as Chrissie Hynde, Napolitano has been much more experimental and willing to take everything to the edge. Her solo projects have included Pretty and Twisted, which she recorded with ex-Wall of Voodoo guitarist, Marc Moreland, fronting the David Byrne-less, Heads (no talking) project, and Nine Inch Nails. I even caught her on MTV once doing a blistering acoustic version of Mary Ann Faithful's, "Broken English."
Well, up front, with a title like Scarred, you can probably anticipate this will not be a shiny happy people kinda of recording, and to be sure it isn't. But man, this woman is an absolute master of her art, and fearless in its expression. I get the indelible impression she has never backed down from a thing in her artistic life. "Kissing James Dean on a Ferris Wheel" (from Poem for the Native) is a perfect example. Overdubbing herself, sinuously jumping from here to there, forcing her voice into contortions that almost, but not quite …fail. Dark and aromatic as hashish.
Standout tracks include: "Amazing," "Poem for the Native," "Everything for Everyone."
This is my favorite of her solo work. Twitchy, turny and always that luscious voice redolent of sorrow and anger.
Start with Concrete Blonde, Concrete Blonde, and remember, the alien in The Hidden, loved Concrete Blonde … and Ferraris. What more is there to say?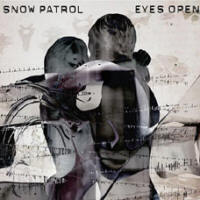 Snow Patrol, Eyes Open - 2006. Recording format: PCM Digital. Playback format: Standard Compact Disc. A&M Records. Alt-Pop/Rock
From the opening cut, "You're All I Have," this is a joyous, if carefully calculated album filled to the brim with hooky tunes and upbeat rhythms. Of all the alt/indie albums in this spate of reviews, this by far and away the most straightforward and accessible of the bunch.
Classically, this is one the fans will probably love and the critics will excoriate because it is too accessible and pretty. For myself, I think it walks that very difficult line pretty well. Yes, I do hear elements of the Goo Goo Dolls, and Coldplay, but I don't fault these boys from Glasgow for trying to make a living.
The recording is high-level conventional studio product …nothing to offend or to give much insight (What DOES their drummer really sound like?). BUT, if you put it on really loud and drive around with your windows down, the pretty coed's will think you are tres hip! For myself, I enjoyed every cut. Sometimes it is nice not to have to go below the surface.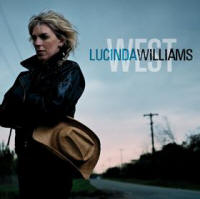 Lucinda Williams, West - 2007. Recording format: PCM Digital. Playback format: Standard Compact Disc. Lost Highway B0006938-02. Alt-Country/Rock
I love Southern Comfort; oh I know it is unfashionable, and sweet, but I still like it. There is this same underlying sweetness beneath Lucinda William's world-weary, song writing and singing and I have always adored her for it. Of course, country music has always been about pain and loss, before it became about politics and partying. This latest outing is absolutely angular Lucinda at her best …reaching out a bit more, taking a few more risks, and trusting herself perhaps a bit more. From Bill Frisell to Gary Louris (Jayhawks), backing is unerringly superb. If you don't know Lucinda, this is as good a place to start as any. She has reached that point in her career where her touch is deft and she knows precisely what she is about … this material takes confidence and an unwavering sense of self. Brava! Just delicious. Recording quality is very good.
The David Hazeltine Trio, The Jobim Songbook - 2007. Recording format: DSD (Genex) and PCM (Tascam DVD) Digital. Playback format: Hybrid Super Audio Compact Disc. Chesky SACD328. Jazz
I have always been a sucker for Brazilian Jazz …I remember adding Jobim's, Wave, early on in my collecting, so I was delighted to see this show up from Chesky; something novel, Brazilian jazz with no hint of Brazilian jazz. No Samba, no Bossa Nova …this is straight ahead classic piano jazz, every tune of which you will recognize if you like Jobim.
At the same time I was a bit put off, and then intrigued. If Latin rhythms are such a part of this music, will it hold up with them stripped away? Kind of an interesting question. How does it work? Well, while I have to cop to preferring the originals, this is a very tastefully arranged and played set of classic songs. I never found myself frowning over musical choices and often nodding at how they handled this precious cargo. I did find myself wishing they had done 'Girl from Ipanema' traditionally, but that's just me.
Insofar as I can tell the recording is pure DSD with no side trip through PCM land, although I did notice the DVD machine in the credits… and no explanation for what use they made of the high rez PCM.
I wish SACD producers would be absolutely clear in outlining the recording's chain … obviously people buying SACD care about these things. Chesky does a pretty good job in letting you know precisely how the recording was made. With way too many, you pays your money and takes your chances.
Whatever you may think of their single microphone technique, Chesky recordings certainly have a characteristic presentation. In this case, I first listened to the disc on PCM through headphones. What struck me initially was how well the high-hat made the trip to PCM. Cymbals are notoriously difficult on PCM, and the high-hat was right on, even in the PCM layer.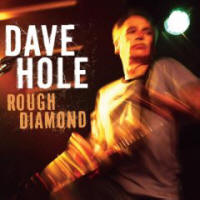 Dave Hole, Rough Diamond - 2007. Recording format: Conventional PCM Digital. Playback format: Compact Disc. Blind Pig SPCD - 5114. Blues
Dave Hole is an icon for both Chicago blues and for Alligator records. This new outing has him recording in his homeland of Australia. A master of the slide, he has often been compared to George Thorogood, although I personally think it should be the other way 'round. When he departs from the true faith, I hear more Blasters and even Golden Ear Ring than George here.
Simple, three piece backup, Dave's perfectly serviceable voice, toe-tapping tunes and that fiery bottle-neck guitar …definitely the star. Dave is no spring chicken but his taste and fingers show no sign of failing. David is in such command that slide aficionados will get every slide riff in the book and more. I found myself repeatedly mumbling, "Now how in the hell did he do that?" Always a good sign.
Stand out tunes: "Yours for a Song," great slow ballad, with Dave almost pulling off "haunting" vocals. The incendiary 'White Trash Girl" is just everything you like about this sort of music …try to listen to it and not think of "Radar Lover." I love his version of, "Since I Met You Baby," with this faux-simple delivery, and tightly contained soloing. "Something Inside of Me," gets that whole slow, smoky, tinkley-piano, sunglass-wearing, classic Chicago vibe nailed down as tight as a drum head. This is great stuff!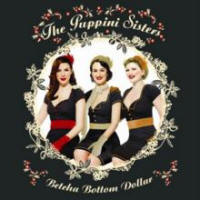 The Puppini Sisters, Betcha Bottom Dollar - 2007. Recording format: Conventional PCM Digital. Playback format: PCM CD. Verve B0008409-02. Pop
Oh, this is SO much fun! Think of the best of the Andrews and Boswell Sisters and some classic tunes, from "Boogie Woogie Bugle Boy,", "Mr. Sandman," to "Jeepers Creepers." These "sisters" from chilly England are hot, hot hot! So tightly woven together and articulate, these three young women make the originals sound almost clumsy.
Were it not for their obvious technical skills, and the inclusion of more modern fare, done in that classic 30's and 40's girl group style, one might be inclined to dismiss them as an "act." That would be highly unfortunate. I suspect listeners will divide on the more modern material, and the somewhat minimalist instrumental backing; I found myself frowning at the inclusion of a Kate Bush tune (although I love Kate's idiosyncratic sexy self), and at times wishing they had hooked the ladies up with a big band on some tunes, but these are minor quibbles for a freshman outing that is truly a delight. Production and sound quality are first rate, and it gets a "smile factor" of ten!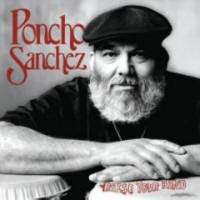 Poncho Sanchez, Raise Your Hand - 2007. Recording format: Conventional PCM Digital. Playback format: PCM CD. Concorde Picante CCD-30149. Latin, Jazz
When I grabbed this off the shelf, I was thinking, Eddie Palmieri …and when I cued up the first cut ("Raise your Hand"), I got Bennie King. Boy, was I startled …and immediately engaged. Second cut, straight ahead, large combo Latin jazz (Tropi Blue), third cut, "Shotgun" (… yes, THAT one), and bang, off to Wilson Pickett land we go. Could that be Booker T? Damned if it wasn't!
Pancho is certainly one of the great American percussionists and this album is a joyful, if gently jarring tribute to both his soul and Latin influences. The band is big and boisterous, and Poncho is always there, laying the groove. Open a cold Hatuey, torch up a Cohiba and let this tour d'force show you all about your system. Ok, they used Pro-Tools (in a meeting with Concord execs, I had a representative of the Basie Band whisper in my ear that some kinds of stupid were infectious), but the sound is quite good, nonetheless.
The Fratellis, Costello Music - 2007. Recording format: Conventional PCM Digital. Playback format: PCM CD. Interscope B000856-02. Pop, Alt.
Well, I thought I was getting another Puppini Sisters, and boy was I wrong. This Glasgow trio's first outing on Interscope is more to the 1990's English Ska-punk side. Energetic and, at times, quite charming, this is mostly music for dancing …not contemplative listening, although "Whistle for the Choir" is an almost Beatle-esque mid-tempo pleaser, followed by an irrepressible 4/4 March that would have done Sheer Heart Attack-era Queen proud (Chelsea Dagger). "The Gutterati" is pure Clash.
If you liked The Specials, Madness, English Beat, this will be familiar territory, but with a level of consistency and energy none of them managed to maintain through an entire album. If not, it may take a few listens to warm up. It's good music to make dinner to, but not for a contemplative listen.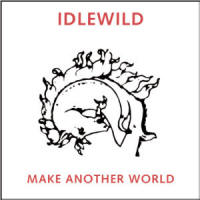 Idlewild, Make Another World - 2007. Recording format: Conventional PCM Digital. Playback format: PCM CD. Sanctuary Records 07076-94797-2. Rock, Pop
This is the fifth outing for Idlewild and will be, no doubt, another commercial success for the Scottish rockers. Deftly constructed catchy rock-pop songs, terrific guitar work, and Roddy Woomble's distinctive voice drive some of the best work this group has done to date. From the guitar driven "Everything (as it moves)," to the layered harmonies of "No Emotion," and the Tom Verlane-like "Make Another World," this is state of the art for current Euro pop rock. The songs are first rate, the playing is commendable and there are very few more interesting voices in pop music, than Roddy's. Consistently enjoyable.
Highly recommended.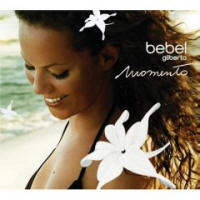 Bebel Gilberto, Momento - 2007. Recording format: Conventional PCM Digital. Playback format: PCM CD. Ziriguiboom/six degrees 657036-1133-2. Jazz, Latin, Pop
I have long harbored the out of time fantasy that the "Girl From Ipanema" is really Bebel Gilberto (delicious daughter of Astrud and Joao Gilberto). Is it just me or all Brazilian women gorgeous?
Bebel has been a fixture of Brazilian music for some time now. Even with her aristocratic pedigree, fusing traditional Latin forms with modern dance grooves, she is her own woman. In a word, her voice is as luscious as her smoky physical beauty. Shades of Sade and Everything but the Girl, this third original outing finds Ms. Gilberto firmly in the groove, artfully mixing au currant dance forms with the traditional rhythms of bossa nova and samba. Purists will find the highly produced presentation a bit off-putting, but this is a pop recording, remember. I would love to hear her with just a guitar, myself …but then my fantasies have little to do with economic reality. From start to finish, absolutely tasty.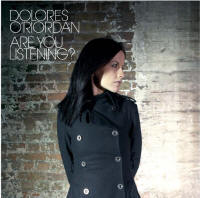 Dolores O'Riordan, Are You Listening - 2007. Recording format: Conventional PCM Digital. Playback format: PCM CD. Sanctuary Records 06076-84795-2. Rock, Pop
Like the rest of the world, I really liked the first two Cranberries albums (No Need to Argue, Everyone is Doing it …) and then someone's unfortunate proclivity for trite social commentary took over. Oh, protect us from the painfully sincere with money in the recording studio. I kept hoping "they" would come to their senses. But they broke up in 2001 without ever coming close to the magic of those first two efforts.
Now it is 2007 and lead singer, Dolores O'Riordan is out with her debut solo album. Backed with a much tighter group of musicians, and singing songs still flawed by trite lyrics and school-girl level emotional revelations, this album actually works OK. Nothing memorable, but it didn't have me switching for the eject button either. Well, I twitched a bit during "Human Spirit." Sadly, there is nothing on this album remotely approaching "Pretty" or "Zombie."
You either really like her voice or you don't and you probably already know which by now. Her voice is absolutely and exactly as it was …almost spookily preserved.
If she could escape from the Stevie Nicks "I'm So Heavy I Scare Myself To Death" affliction, and get someone with real emotional depth to write songs for her, perhaps she has a future. As it is, I can't see this one putting her back on top. Although, there were sure a bunch of Cranberries fans in the day.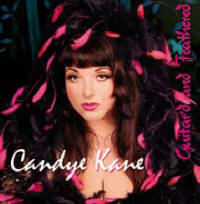 Candye Kane - 2007. Recording format: Appears to be conventional PCM Digital, but sure sounds like analog. Playback format: PCM CD. Ruff Records RUF 1127. Rock, Pop
Candye is what we call a BBW (Big Beautiful Woman) and this newest disc has her doing straight bluesy material with some terrific backing (Sue Foley, Kid Ramos, Popa Chubby, Jeff Ross, Bob Margolin, Billy Watson, et al). The recording is warm and almost live sounding in places. Simple, tasteful. Keep money away from people, and they make better recordings. "When I Put the Blues on You" is a rollicking, guitar driven beer bar dance tune, with each instrument clearly in its place in the mix, and no "mush" in the middle. "I'm Not Going to Cry Today" is this palm tree strewn, Django Reinhardt-guitar, classic 30s vampy piece …absolutely enjoyable. "Done Got Over It" is pure Koko Taylor, and Candye doesn't give an inch.
This not an important album, and Candye is certainly one of those artists who will live out their career on the edge, but that doesn't mean it isn't a lot more nourishing than slicker and more well known stuff you will be quaffing. Take change, Candye would give you a hug. And THAT would be an experience!