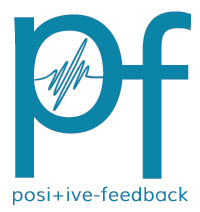 You are reading the older HTML site
Positive Feedback ISSUE
32
july/august 2007
An Interview Vinh Vu of Norvinz - a different way of doing business.
by Carol Clark
What exactly is Norvinz?
Norvinz is a unique marketing company serving the high-end audio market. The underlying goal of the company is to offer exceptional audio products from selected manufacturers to potential customers in a totally stress-free environment. In addition to going to a traditional audio dealer to audition a Norvinz product, our customer may choose to enjoy personal attention from a fellow audiophile—a Norvinz Field Representative (FR)—in a relaxed setting conducive to a pleasurable audio experience totally devoid of sales pressure.
How did you come up with this idea, and why this particular approach?
Norm Ginsburg and I had enjoyed some success marketing Gingko Audio products. We were asked by other manufacturers to help marketing their products. Having developed a traditional dealer network for Gingko products, we know it would take quite some time. We thought we should try a different approach that hopefully would have some unique advantages. We wanted to improve the process by which we bring products to market. We consulted with experienced people in the business and Norvinz was born as a result.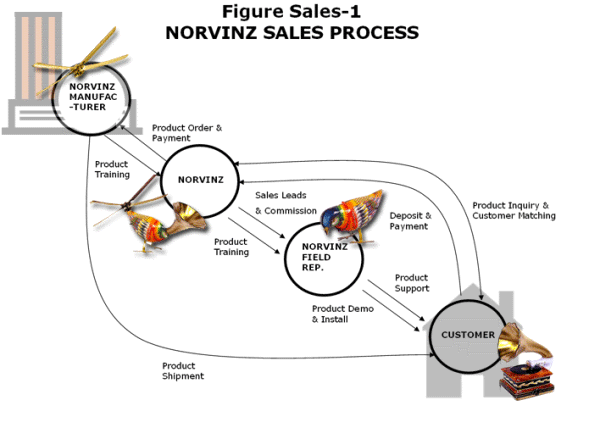 What advantages does Norvinz have over a more traditional approach? Are there any disadvantages? Both in terms of the seller, buyer, and manufacturer.
In our model, the focus is on the customer. They pay for the products and we feel that if we take good care of them, they will help us grow. So a Norvinz customer gets personal attention from the Norvinz Field Rep (FR), a local audiophile who owns Norvinz products and believes in their performance and value. The customer auditions the product in a system that resembles his own but has been optimized for performance. The audition is by appointment only and is conducted without the usual sales pressure and distraction from other shoppers. When a customer buys from Norvinz, the product will be shipped from the manufacturer directly to the customer. The FR, who is trained to install the product, ensures that the customer's set up is optimized and that the customer is delighted with the purchase. The customer continues to get field support from the FR after the purchase. Warranty and repair work is performed by the manufacturer but facilitated by the FR and Norvinz. A customer has the option to return the product within the 30-day trial period. The customer will have to pay a 20% restocking fee plus shipping costs since the returned product will have to be inspected, re-tested, refurbished, and resold at a reduced price as demo merchandise. Alternatively, the customer may choose to receive full credit for the purchase towards other Norvinz products.
The FRs are successful professionals in other fields who are also passionate audiophiles wanting to share the joy of their hobby with fellow audiophiles. They are not sales people who need to put food on the table so their focus is providing good products and services to the customers. For their effort to demo and install the products, they are rewarded with a sizable commission. The FRs purchase Norvinz products at a discount, and in 3 or 4 sales he/she can earn enough commission to pay for the unit.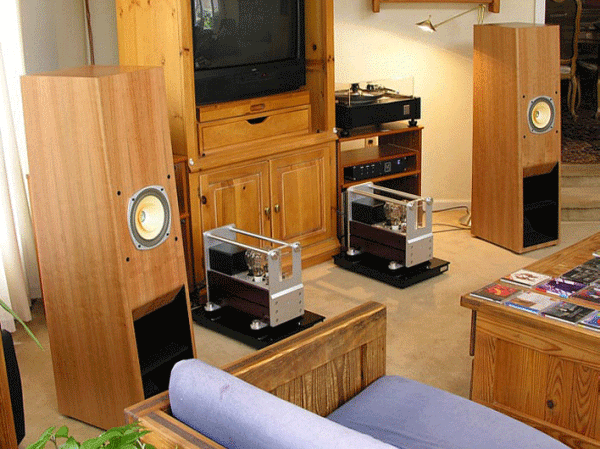 From a manufacturer's standpoint, they can count on Norvinz to develop a unique sales channel that will represent their products well. Unlike a regular showroom where a manufacturer's products have to compete with many other similar items creating confusion in a customer's mind, they are presented in the best possible light by someone who is a dedicated audiophile, not by an inexperienced salesman. Potentially, as our FR network widens, their market exposure will increase as well. To get even more exposure, Norvinz also demonstrates their products at audio shows such as CES and RMAF, and helps in getting the products reviewed by print and Internet publications.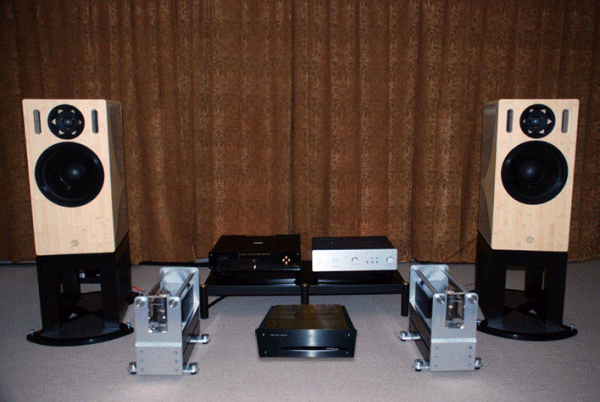 How widespread is the network? If a customer lives in an out of the way place how accessible would the network be to them?
We already have FRs on both the East and West coasts and near Chicago. We are accepting FR applications and will be adding more in the coming months. Customers in remote areas do not have to travel to larger cities to audition products and have to contend with other customers. If there are no local FRs in customer's area, Norvinz may offer to reimburse the customer's travel costs to a Norvinz showroom up to 5% of the purchase price if the customer decides to buy. Some of these customers may qualify to become Norvinz FRs and become a FR in their local area. That is one of the ways we envision to grow the FR network.
Because the reps have real world jobs, are there ever conflicts in scheduling appointments, if for example the rep's work schedule conflicted with the customer's?
We have not encountered this problem at all. It is in the customer's and the FR's interest to get together and they will find a convenient time to do so. It may take a while to do so but they always find a way.
How long is training for the reps, and what does it entail?
First, we choose our FRs carefully and, being dedicated audiophiles, they are quite knowledgeable about audio. We do training over the phone, via video tapes, through the website, and in person when needed (e.g, setting up a turntable). We go over topics such as component selection, synergistic matching, setting up systems, acoustic treatments, tweaks, testing for polarity, etc. FRs also can share knowledge among themselves via email communication.
How long is the commitment? What is the protocol for non-Norvinz products in the rep's system?
We ask our FRs to sign a contract with us at least for a year. After that, they may cancel at any time as they prefer. We also do not require that our FRs carry only Norvinz products. We want them to want to own Norvinz products because they can better represent them if they strongly believe in them. But they can own other non-Norvinz products in their systems. Besides Norvinz manufacturers, we also have strategic partnerships with other manufacturers so our FRs can purchase their products at accommodation prices.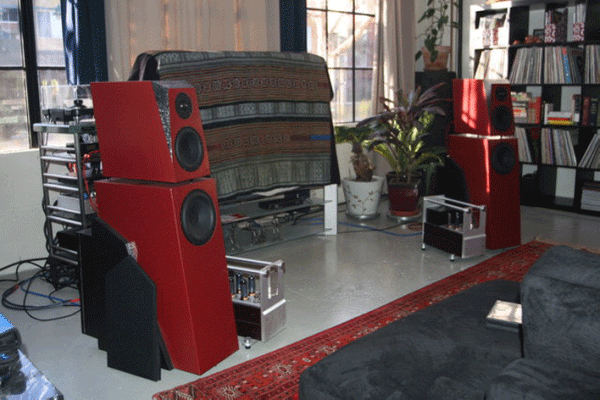 What is in it for the rep, is there a commission? Do they own the products?
Yes. The FRs purchase at a discount and own their Norvinz products. They would have purchased them for their own use anyway, so getting the discount AND having a chance to earn a commission selling them are added benefits. Norvinz typically splits the profit with the FRs so their commission is sizable. In 3-4 sales, they can fully pay for the product.
How large do you see this network of reps becoming?
We currently have 8 FRs and hope to add about 2 a month. We would like to have at least one FR in each state but we are very selective in choosing FRs as we believe having a few good FRs is better than many mediocre ones.
What products are currently part of the Norvinz system?
We currently represent Merrill-Scillia Research, RL Acoustique, Sanders Sound Systems, Gingko Audio, and Opera Audio Cyber monoblock products.
We want to start slowly with just a few manufacturers so we can:
(1) provide them with the support they deserve
(2) avoid conflicts among product lines as part of our commitment to our manufacturers
(3) provide a few, high performance, high value products for customers to limit confusion, etc.
Is the Norvinz network global, or is it only in the United States?
We don't want to run before we can walk so right now our focus is on the US and Canada markets. We will expand as we gain more experience with the model.
Norvinz http://www.norvinz.com/