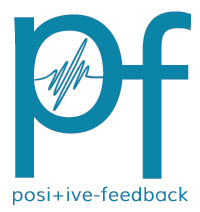 You are reading the older HTML site
Positive Feedback ISSUE
32
july/august 2007
Two from Eastwind Import
by Jim Merod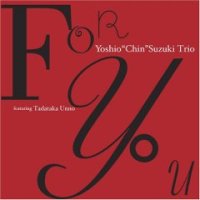 For You, the Yoshio 'Chin' Suzuki Trio
One Records FNCJ – 1001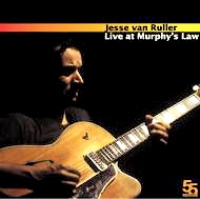 Live at Murphy's Law, Jesse van Ruller Quartet
55 Records FNCJ – 5504
I'm partial to live music. Regardless of genre, rehearsal preparation, or the anomalies of circumstance, the innate spontaneity that defines all "in performance" musicianship trumps the polish of studio-made recordings.
Thus, the gorgeous sixty two-plus minutes of low burning music, recorded in 2004 at Murphy's Law in The Hague, Netherlands, captures both my respect and deep interest. The problem for a jazz listener who's heard nearly every great player for fifty years is the likely prospect of "having been there" too often when young cats are churning out their hippest stuff.
I'll confess that such ennui has on occasion been an impediment for this witness. Not here, not this time, and "hooray," what a joyful sense of swing and surging pulse this guitar-led set of quartets offers. I'd not heard of Jesse van Ruller previous to this disc. I'll not easily forget him now.
While there's nothing path-breaking or startling about these eight pieces, the profound understatement of the approach at every point here is at once alluring and mysterious. Take the album's second song, Benny Golson's classic "Along Came Betty," a vehicle that begs for reverential response. It seems that these cats know the vibe. They must have met Betty and they sure as hell respect Maestro Golson's sly composition. I've heard, and recorded, dozens upon dozens of versions of this song. It's one of my favorites. I cringe when the song is mishandled. Across five decades of hearing it hundreds of times, this treatment is one of the classic versions.
This album is a must for any serious jazz fan who cares about artistic taste, musical execution and performance magic. On a scale of ten, this album rates a 9.9.
Like Jesse van Ruller's well-oiled quartet(s), bassist "Chin" Suzuki's trio takes its direction from the best of the heritage that informs (and liberates) its performance energy.
This album was recorded in 2006, in New York at "The Studio." Because of that, it owns greater sonic heft and clarity than the live recording in the Netherlands . . . but, believe me, nothing mars the live date just as nothing betrays the ease and propulsion the three musicians on FOR YOU accomplish.
The "star" of his remarkable album is the ensemble coherence of the trio itself. But I must point to pianist Tadataka Unno's graceful chops, as well. This is a player who clearly crafted his instrumental approach on the playing of Tommy Flanagan and Ahmad Jamal—a good trick, a difficult self-imposed assignment, and (in the end) a pianistic voice that's utterly beguiling.
There is not a clunker in the line-up of ten jazz standards. Of particular appeal is the trio's take on "I Should Care," but each song is a minor masterpiece of straight ahead improvisational tact and lyrical glory. The Studio in New York did a beautiful job with the sound. This is an album that "wears well" because its players have something deep to say. It will wear long, also, because its sound is intimate without even a hint of intrusive over-compression or sonic stridency.
I heartily recommend this enchanting album. Among the lot of trios any dedicated jazz fan is likely to come up against, a handful stand out—Hank Jones' groups; Bill Charlap's; Kenny Barron's and Tardo Hammer's, et. al. Add to that list this self-assured trio.
If ten is the number of mythical perfection and aesthetic surprise, FOR YOU (like the live '04 date in The Hague) walks away with a 9.9 ...in sum, two genuine discoveries here for this ol' guy. I'm a tough grader, so now I've got to look for something "ordinary," an instance of the contemporary banal.
I'll look hard so I have a chance to protect my curmudgeonly reputation.
Eastwind Import www.eastwindimport.com