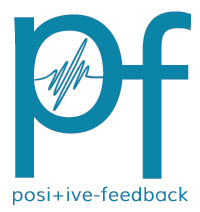 You are reading the older HTML site
Positive Feedback ISSUE
32
july/august 2007
Three from Cisco
by Roger Gordon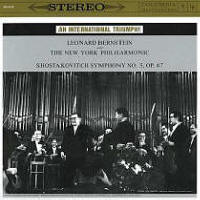 Columbia MS 6115 - Bernstein/New York Philharmonic Shostakovitch Symphony No. 5
Cisco has given the vinyl loving world a real treat by reissuing the Bernstein Shostakovitch No. 5. This is a legendary performance that sold a lot of copies in the early '60s. Until this reissue, the brilliance of the performance has been obscured by the typical mediocre sounding Columbia pressings. The best sounding pressing that I have found, an early six eye label, barely rises above average in its sonic qualities. This is unfortunate as the Columbia recording engineers made fine recordings equal to those of their peers at RCA and Mercury, though with a different house sound. The mediocre sound of most Columbia pressings was caused by indifferent mastering and pressing. If you have heard the Columbia recordings remastered and pressed by RCA for Franklin Mint or the few Columbia recordings reissued by Classic Records you know how good a Columbia recording can sound. Is this Cisco reissue equal to the finest EMI or Decca pressing? No, but very few LPs rise to that standard. The Cisco reissue throws a wide, deep soundstage, is dynamic, and has excellent detail and imaging. It definitely qualifies as an audiophile recording.
However, hopefully, you will not buy this LP just for the sound, though Cisco won't object if you do. What is important about this LP is the interpretation. In August 1959, Bernstein and the New York Philharmonic were in Russia as part of a 13 country European/Eastern Mediterranean tour. Bernstein and the NYP played to rave reviews everywhere they went. In Russia, Bernstein brought the house down with his interpretation of Shostakovitch's No. 5. Dmitry Kabalevsky, one of Russia's top classical composers of the time, said after hearing Bernstein's rendition of Shostakovich's Fifth Symphony: "Never have I heard a better interpretation!" In Russia and in most other countries at that time, when the final movement of the symphony was performed, it was performed slowly, almost like a funeral dirge. The Fifth symphony is about the triumph of man. However, in a Stalinist state, music about the 'triumph of man' is what gets composers executed. Shostakovitch lived in justifiable fear of being arrested and kept a suitcase packed with clothes at all times so that he would be ready when the secret police came for him.
Because of this fear of execution, Shostakovitch had the final movement always played slowly and softly. Bernstein, the brash boy from NYC, got to Moscow and played the final movement as it was written. Fast, Bold, Triumphant! The Russian audience understood the symbolism of what Bernstein had done and they went crazy. The Russian government could not put back the genie that Bernstein had let out of the bottle so they accepted the 'brilliant interpretation' that was 'closer to the original score than usually played'. When Bernstein and the NYP returned to the USA, Columbia, who had the recording contract with Bernstein and the NYP, wanted to capitalize on the tour's notoriety. Thus, this recording of Shostakovitch's No. 5 was made. The performance captured on this LP is one of the finest interpretations ever recorded. It ranks up there with the Stokowski on Everest, the Haitink and the Concertgebouw, and the Previn and the London Symphony Orchestra to name some of the great interpretations on vinyl. However, besides this recording being a great performance, it also represents a piece of history. After Bernstein played the final movement as it was supposed to be played, his interpretation became the one that other conductors emulated.
Great performance. Great sound. And a piece of history to boot. Highly Recommended.
RCA LSC-2105 - Munch/Strings of Boston Symphony Orchestra Tchaikovsky Serenade for Strings
Early RCA Shaded Dogs are known for their excellent sound. This 1957 stereo recording ranks up there with the finest of the early RCA stereo recordings. James A. Mitchell in his booklet The Golden Era of RCA Records rates the early RCA stereo LPs for sound quality using a scale of 1 to ten—ten being the highest. Mr. Mitchell rates LSC-2105 as a 10++. We are talking one of the all time winners. The sound quality on the Cisco reissue is of the same caliber as the original. However, it does not sound exactly the same. The Shaded Dog RCAs were mastered and pressed using all tube gear. The warm, lush sound that people love about the Shaded Dogs was partly due to the tube electronics that were used. Cisco's mastering and pressing electronics don't have those warm, lush colorations. Yes, the warm, lush sound is euphonic, but it is not there on the master tape. When I did my review of the Cisco reissue of RCA LSD-2513, Brahms Double Concerto, I mentioned that the sound was less warm and lush but that it had greater clarity. The same description can be used for this Cisco reissue of LSC-2105. Not as warm and lush, a more natural, slightly drier sound, with more detail. I love my Shaded Dogs, but I also value neutrality. If push comes to shove, I prefer the more neutral sounding Cisco reissue.
There are many fine performances of the Serenade for Strings. The Munch/BSO interpretation is one of those fine ones. You may find a better performance but I can't imagine a better combination of performance and sonics. Highly Recommended.
Capitol SP8512 - Steinberg/Pittsburgh Symphony Orchestra Tchaikovsky Violin Concerto in D, Nathan Milstein
I have always liked the sound of the Capitol 'Full Dimensional Stereo' recordings. I thought them well recorded and reasonably well pressed. No, they are not Mercs or Shaded Dogs. But they were consistently better than their Columbia and USA pressed Angel contemporaries. When I sat down to listen to the Cisco reissue of this recording I first played my original Capitol. The original Capitol had a very nice sound—I would give it a B for sonics. It was also a very enjoyable performance. I do prefer Milstein as a violinist. Harold Schonberg, music critic for the New York Times wrote the following in his column after Milstein's death on December 21, 1992: "He could well have been the most nearly perfect violinist of his time. Jascha Heifetz had a more electrifying technique, but there were those who considered him, rightly or wrongly, too cool and objective. Joseph Szigeti, who may have had a more probing musicianship and a wider repertory, never had the tone or technique of Mr. Milstein, who was able to bring everything together in a way matched by very few violinists of his time."
After playing the original Capitol I played the Cisco reissue. The reissue is an audiophile recording. It has much more detail than the original. The proverbial veils have been lifted. I didn't notice too much change in the sound of the recording. It was just cleaner, clearer with more subtle details. Listening to Milstein's tone was a treat. There are dozens of recordings of the Tchaikovsky Violin Concerto in D. Every major violinist and many of the minor violinists have recorded it. So you have many choices. For a combination of tone, technique and expression the Milstein is very, very good. He does not have the blazing technique of Heifetz, but he doesn't need to. He brings emotion to music in a way that Heifetz never could. Throw in the excellent sound of the reissue and you have a fantastic combination. People don't talk about Milstein today, the way they still talk about Heifetz. They should. If you haven't listened to Milstein on an audiophile grade LP, you need to. Another Highly Recommended Cisco reissue.