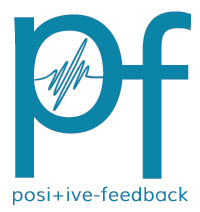 You are reading the older HTML site
Positive Feedback ISSUE
32
july/august 2007
Two from Cisco Music
by Danny Kaey
Tchaikovsky Violin Concerto/Milstein performing… Cisco Music/Capitol reissue
Hot on the trails of the spectacular Lenny/Shosty 5th Symphony reissue, Cisco Music is at it again, this time with the Milstein performance of Tchaikovsky's Violin Concerto in D Major. Though not quite as trivially intriguing, this is definitely one record you don't want to miss.
Most everyone agrees that Milstein is a defacto Tchaikovsky aficionado: you can easily grasp this by cueing up your cantilever to the beginning of side A. No doubt the performance will you yearning for more—seemingly, Milstein is at one with Tchaikovsky's writing, intricately weaving his own content with the master's context. Written during particular hardship, Milstein somehow seems to be able to illuminate that what strikes the listener most and thereby allowing you to feel an ambience between Milstein and Tchaikovsky that is not often realized.
While I am not all that familiar with Capitol's classical records except for 60s pop, this reissue seems to achieve most of what is presumably possible from the Capitol master tapes. The soundstage is nice and wide, while superb dynamics offer a wonderful insight into the ups and downs of the piece. Even if not quite of superlative "audiophile" quality, the recording is nevertheless perfectly fine, although I have a feeling that as with most Columbia's the original Capitol issue isn't anything to write home about.
Another fine job from the masters at Cisco music and a definite must have for any Tchaikovsky fan! As with the Shosty's 5th, I beg to ask the question: Where's the 15ips 2 track reissue?!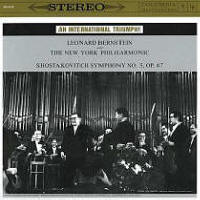 Bernstein conducts Shostakovich's revered 5th symphony
Good ol' Lenny—I suppose this one's for the history books, er it already has been since the first performance. I always think of pieces such as these as feats of ultimate in irony: a modern area Russian composer muzzled by hellish communism gets his most acclaimed presentation from a Jew conducting a capitalist, ultimate freedom representing New York Orchestra. If this ain't irony with a capital "I", I don't know what is!
As my acting coach, Rick Walters, teaches, the job of a performer is to bring out that what is "not being seen, said or done by the script". When the audience comes to an agreement as to the performers choices, we have what we call "ambience", i.e. a synergy or bond that makes us one with the performance and performer. This case is no different: Lenny manages to read such a powerful and mesmerizing performance that it is no wonder how this record managed to become one of the all time best selling classical music album in the world. This performance contains so much energy, love and attention to detail that it will leave you simply breathless in all its awe and glory.
I own this piece in two formats; a Columbia reel to reel and a decent original vinyl pressing. While of course neither are particular sonic gems (sadly this applies to most Columbia issues), the tape is without a doubt the superior of the two. This latest Cisco music reissue however, takes the cake and then some. The stage is wider, deeper and much more open; individual instruments are far easier to pin-point and the strings in particular have lost nearly all their glassy-edge sound which mars most Columbia releases. Bass has also received a nice upgrade in definition and weight—the sloppiness of the original is no where in sight. The pressing (RTI) is very quiet and in full 180gr glory—all in all a fantastic upgrade to the original and a whole hearted recommendation for any music lover. Must have!!!
Note to master crew chief Robert Pincus: now, where's that 15ips 2 track reel to reel reissue?!