On a sunny spring day recently, I stood in a vast suburban parking lot pretending to admire my friend's shiny new Lincoln Navigator. This is a huge and hateful thing that, as far as I can tell, does nothing well.
Under the vast hood sits a terrifyingly thirsty V-8 that produces less power than some 6-cylinder engines, so it's not especially quick. With a curb weight of around 6000 pounds, it's not exactly nimble, either. I guess it does offer some measure of passive safety by virtue of its despicable mass, allowing you to drive straight through an accident rather than maneuvering gingerly around it. On the upside, it can hold seven NFL linebackers with room to spare, plus all of their soft drinks and luggage, while simultaneously towing 9000 pounds—something that may come up once or twice during the course of a 39-month lease.
Thankfully, the very same day saw the arrival of Silverline Audio's new Minuet monitor on my doorstep, confirming that there may still be hope for the human race after all. This tiny wonder offers one pleasant surprise after another—a true overachiever if ever there was one and a wonderful little piece of loudspeaker engineering.
First, the Minuet sounds shockingly 'big' for its size. At 9" high by 5 ½" wide by 7¼" deep, it's downright diminutive. I can lift it with two fingers. Visually, it occupies about the same space as many satellite speakers while delivering a full-bodied (if slightly forward) midband along with bass that sounds more deeply extended than the specified 60Hz. It is the antithesis of everything big and stupid, from outsized sport utility vehicles to Chinese-made tube amps, a few of which actually manage to include more chrome than the aforementioned Navigator (and are about as inefficient if one compares fuel consumption/horsepower to kWh in/watts out).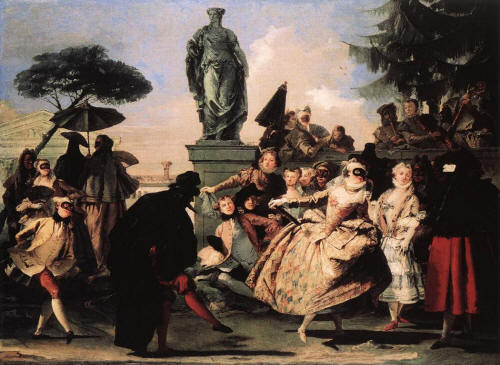 Second, the dynamic performance of the Minuet was beyond reproach given its size. I was so surprised that I reached for my battered Radio Shack SPL meter to do some level-matched comparisons using a pair of much larger monitors. The Minuet performed with the same authority as the larger speaker while doing a significantly better disappearing act. Something this small has no right to hold out for so long before sounding compressed. (Now I understand why Silverline recommends the Minuet for use with amplifiers up to 300 watts. Yikes!)
Third, this speaker simply sounds expensive. While pricier Silverline models use Dynaudio drive units, the Minuet's are a more cost-effective design built to owner/designer Alan Yun's specifications. Highs are sweet and well extended courtesy of a 1" silk dome tweeter, while the eensey-weensy 3¼" paper midrange unit handles musical twists and turns with precision and tenacity. As you'd expect given their physical proximity, the tweeter and midrange integrate seamlessly.
Finally, at $600, the Minuet delivers the kind of value you'd associate with Chinese-made hi-fi, except they're assembled right here in the U.S.A. Not only are you supporting the domestic economy by buying these, you're probably protecting the environment as well since California is notably tougher on polluters than China, where you can pretty much dispose of anything, anywhere (including Tibetan monks, political dissidents and especially labor activists).
That's a lot of good news about such a little speaker, so you're probably wondering…where's the rub? Well, for the most part, there isn't one unless you plan to use these in a room that's simply too large. Aside from the natural limitations of such a compact design—many of which the Minuet is able to transcend depending on volume level and program material—it gets all of the fundamentals right. It really gets to the heart of the music, the midrange, without sacrificing everything around it. It's fast and focused yet full-bodied.
Compared with the Rega R1 ($495), the Minuet sounded richer and more multi-talented, with similarly excellent transient response, while exhibiting a deeper musical foundation. The larger, heavier Polk Audio RTi38 ($450; discontinued) struck me as lumbering in comparison: too warm, too soft and not as engaging. The slightly bigger B&W DM302 ($250; discontinued) sounded somewhat boxy and lightweight, and its drivers quickly hit the end stops on bass-heavy tracks.
While the Minuet offers superb dynamics, image size suffers on large-scale classical and rock music. An entire string section, for example, could sound as though it occupied the same space as a single musician. The Minuet could also sound a bit boxy when pushed—not in the sense that there are any noticeable cabinet resonances, but rather, a vague perception that the sound is being forced from a small enclosure, kind of like squeezing a pound of cake icing through the small opening of a pastry bag. However, the Minuet absorbs a ton of input power before it clams up.
Finding aesthetically-pleasing speaker stands on which to perch the Minuet presented a challenge. They're too tiny to fill the top plate on most ordinary stands, yet they're still too large and heavy to sit comfortably on stands designed for satellites. Some of my heavier bi-wire cables outweighed the speakers themselves, threatening to yank them right down off the stands unless a gob of Blu-Tak was applied. It would be nice if Silverline offered dedicated stands as an accessory.
On the other hand, the Minuet is remarkably unfussy about placement. Try as I might, I was hard-pressed to make them sound bad. They performed best about 18" from the back walls and 12" from the sides and slightly toed in, but even when haphazardly placed, their core virtues remained mostly unaffected. In my listening room, they also disappeared completely until pushed to the limit, more so than any other speaker I've heard in this price range.
And that's as much as I'm willing to criticize the Minuet. If you're looking for a small and sensible speaker that approaches the performance of larger competitors, put this one on your shopping list. It easily matches the presence and authority of larger monitors. It can also approach to the performance of certain sub/sat systems, and while the Minuet is bigger than your average satellite, a pair occupies fewer combined cubic inches than two sats and a sub, and requires less wiring. And should you have the misfortune of owning a Lincoln Navigator, you can probably improve the stock sound system by installing six or eight Minuets. It's not like they won't fit. Ed Kobesky
Silverline Audio
web address: http://www.silverlineaudio.com
Minuet
Retail: $600 a pair