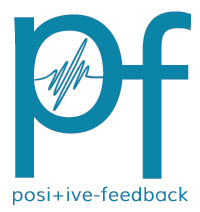 You are reading the older HTML site
Positive Feedback ISSUE
31
may/june 2007
Music and Sound - How good they can both get!
by Karl Lozier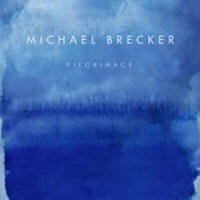 Pilgrimage - Michael Brecker, Heads Up CD HUCD-3095
Michael Brecker, half of the Brecker brothers well-known jazz recording duo, passed away in January of this year. Michael, the younger of the two, spent many of his musical formative years as a studio musician backing many famous performing artists. Eventually he and his brother Randy formed the basis of a very successful group, as the Brecker brothers. Eventually the brothers split up and their careers continued to be very successful or even more so. Well thought of by jazz critics, Michael has been viewed as carrying on Coltrane's tradition in his own constructive way. This fine final jazz release by Michael Brecker can be considered as a fitting concluding tribute to a unique jazz performer and composer.
Michael's career has revolved around most all forms of jazz, particularly contemporary, crossover, fusion or whatever. Listeners and reviewers like to have names or titles for the music being played. A contrasting opinion is held by many (most?) musicians. I shall always remember what a professional musician told me while we were briefly discussing the concert we had been listening to. I was asking him what type/kind of jazz the last selection was. He responded, "Hey, I don't have a name for it, we musicians just play it!" I hope you readers find that comment interesting. This, his latest release is a fine example, possibly the best example of his more recent career with much emphasis on composing. All nine tracks were composed by Michael. So often when the leader of a group is the composer, the selections can get repetitious and obviously featuring or highlighting the leader. Such is not the case here. The highlighting is spread all around and rightly so with the top-notch talent in this group. Pat Metheny on guitar and Jack Dejohnette were with him on his earlier recordings after he and his brother decided to separate. John Patitucci is featured on the double bass and Herbie Hancock and Brad Mehldan split piano duties on two different brands of piano. Each of the pianos' tuners is notably listed separately. See if you can spot the difference in the pianos' sound.
Topping off the superb playing by this particularly fine group of musicians led by Michael Brecker on tenor sax, is the usual fine audio reproduction by Heads Up. Unfortunately my copy though very good was not in SACD form and so not the last or latest word in audio quality. However, a fairly recent release on the parent Telarc label, SACD-63647 titled Some, Skunk, Funk obviously is in SACD form and features Randy Brecker plus brother Michael Brecker!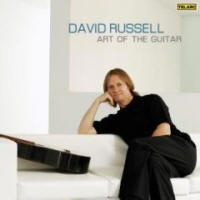 Art of the Guitar - David Russell, Telarc Hybrid Surround SACD-60672
David Russell is famous far beyond earning a Grammy award in 2005. He has rightly earned the highest praise possible from critics and audiences alike. He won numerous international competitions and was named a Fellow of The Royal Academy of Music in London. The music conservatory of Virgo, Spain's new auditorium is named "Auditorio David Russell". Possibly the most prestigious happening of all for Russell was the following quotation. Hearing him play in London, the great Andres Segovia wrote: "My congratulations on your musicality and guitarist artistry". Could there be any higher praise in the world of guitar artistry?
The twenty-one tracks on this release, his twelfth for Telarc, feature a wide-ranging collection of pieces from his repertoire of many years. Included are a number of selections from the traditional Spanish repertory and a wide ranging number of others. From Albeniz's well known "Malaguena" to the seldom-heard "Cavatina" from the film The Deer Hunter and including five of Edvard Grieg's beautifully lyrical "Lyric Pieces" (for piano originally) and even a selection from Debussy's Preludes, there is a feeling of introspection and perhaps relaxing inspiration. Overall Russell's mastery of his Matthias Dammann made guitar is not evidenced by brilliance and flair. Subtlety, with perfectly clear and clean note playing, mastery makes everything sound rather relaxed. Essentially his mastery makes much of his playing sound easily accomplished, so much so that it takes time to really appreciate his ability. Only the last three tracks on this disc have a bit of showoff scoring that reveal the inherent difficultly of the fingering necessary to let the music really sing clearly. At times there is a beautifully clear bell-like quality to some of the individual notes, very reminiscent of the same quality offered by a few of the world's finest pianos.
I cannot think of any other way to describe David Russell's guitar mastery other than to say it seems to be note perfect, faithful to the composer, and unfailingly musical in all respects. A performing artist's ability or performance is open to subjective evaluation and any critic would be foolish to call it perfect. I feel comfortable in saying that Russell's performances, as heard here, are as good as you are ever likely to hear. Music lovers should be happy to know that the recorded audio quality, particularly the SACD layer, is as musically naturally clean and distortion free, as the current state of the art allows. Absolutely the highest possible recommendation is the logical conclusion.
Addenda: 1) If you think I have been giving very good marks to the audio quality of many recently recorded discs, I agree with you and that is reason to celebrate. It is a delight to listen to very good quality releases. If you are not having similar results, I would first suggest that you carefully investigate a better SACD/CD player using our reviews as at least a starting point 2) Charlie Byrd, was best known for his jazz, blues and Bossa Nova playing and recordings over a forty-year period. C He was classically trained and recorded some beautiful LP releases for the Washington label that were later available as CDs on the Milestone label.
Fortunate are we who got to hear him live as he toured the country playing at rather small "jazz clubs". I got to hear him in Miami and he always played a set of genuine classical music on his acoustic guitar to a quiet appreciative audience.
I am reminded of how good he was by repeatedly listening to this superb release by David Russell.