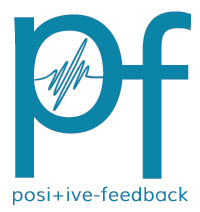 You are reading the older HTML site
Positive Feedback ISSUE
30
march/april 2007
My Audio Experience: The Slim Devices Transporter network music player
by Gary L. Beard

Prologue
As you may (but probably don't) know, I have been a champion and reasonably early-adopter of the computer music server as an audiophile source component. My first experience was with Slim Devices second generation product; the original Squeezebox. It is a decent sounding device with a few bugs and slow wireless performance, but unquestionably demonstrated the possibilities of this new technology.
When the Squeezebox 2 came along, I wrote enthusiastically (http://www.positive-feedback.com/Issue21/squeezebox2.htm) about how well it worked and how I believed it heralded a new age of digital audio. In fact, I loved it so much I christened it with a PFO 2005 Writer's Choice Award. While certainly not the first to appreciate the Squeezebox's potential, I may have been on the bleeding edge of audiophiles who used this method of playback as their exclusive way to listen to digital music.
As good as the Squeezebox 2 (and it's more attractively packaged replacement the Squeezebox 3 http://www.positive-feedback.com/Issue29/squeezebox_3.htm ) sounds stock, it has become something of an audio hot-rod darling and can be modified to perform at a very high level sonically. The Boulder Cable Co. unit that I auditioned for a short time utilized Bybee Slipstream technology and a Boulder designed power supply. The Boulder unit's lushly resolved sound sticks in my memory and causes brief yet regular salivation for its return. My personal unit was modified by Red Wine Audio and utilizes their now signature SLA battery power supply. It is a terrific sounding Squeezebox and while not quite the equal of the Boulder unit I auditioned, it provides impressive sound at a lower price of admission. While Red Wine Audio has since ceased upgrading Squeezeboxes, The Boulder Cable Co. continues to explore the Squeezebox 3's potential for high performance audio.
The Transporter beams up
The Slim Devices Transporter is, in their own words, "The first audiophile network player". As I set up the Transporter for the first time, I noted its high quality look and feel. From its slick aluminum casing to the easy to read blue fluorescent display, the Transporter is, in my opinion, a very beautiful thing. Fit and finish is flawless and even more importantly, after several months of use it has been a faultless performer as well. Not one network glitch--none, nada, zero, zilch—true 802.11 g wireless transmissions without a downside! In all honesty, I did not expect that at all. The SB2 is generally trouble free, but it does have an occasional bout of instability. Not the Transporter. Its more robust dual antenna wireless system would seem to be responsible for the majority of its enhanced network performance and this improvement did not go unnoticed by this wireless music streamer. Since I am no longer a network player newbie, setting up the Transporter was a breeze. I have always used the Slim Devices units wirelessly so I only needed to enter my WEP security key by entering the numbers on the remote keypad and update the units' firmware. The update is done by the simple press of a button (as is true with all the Squeezeboxes). After that two-minute drill, I downloaded the newest version of Slim Devices open source Slimserver software and reinstalled it. After an automatic rescan of my music library, I spent 10 minutes re-entering my favorite set-up options. From cardboard shipping container to a steaming streaming molecular realignment of musical harmony in less than 30 minutes! Woohoo!
Note to readers: It should be understood that I already have my wireless network in place, the majority of my music loaded on a hard drive and iTunes installed as my music management software. If you are not yet at this point, it will take a significant amount of time and perhaps a few hundred bucks to get ready for using a network music player. It is another insidious and addictive form of audio wackiness. Consider yourself forewarned!
Besides the trouble free streaming of the Transporter, the other thing I immediately noticed was the new remote control. The majority of the buttons are backlit and it has a very nice feel. The Transporter functions perfectly under remote, without the often slower command access times of the Squeezebox 2. Again, I would assume this to be due primarily to better wireless connectivity, but no matter the reason, the remote works very well. All the functions of the remote are also duplicated on the Transporter's front panel. It takes patience and the manual to figure it all out so read and push, read and push... You'll figure it out eventually. Also on the front of the unit, a cool selection dial allows the user to intuitively scroll through the myriad of Transporter options. It does work wonderfully well, but honestly, due to my familiarity with Slimserver, I set up the unit from my PC's web connection and used the remote the remainder of the time. Simple, easy and yes, brilliant!

Transporter features include an IEC power cord connector so aftermarket power cords can be used, balanced XLR and unbalanced RCA outputs, digital inputs and outputs of nearly all persuasions—optical, RCA and BNC S/PDIF, AES/EBU, a word clock connection, an Ethernet connection and an RS232 port. The dual fluorescent display is generally readable from my listening position 10-12 feet away and is clearly more advanced than that of my Squeezebox 2. In addition to Slim Devices own Squeeze Network, which can be accessed for internet music playback without a computer, both Slim Devices products support a vast array of file formats for playback: 16 bit/44.1kHz WAV, Apple Lossless, AIFF, WMA, FLAC, MP3 and Internet radio. Unlike its predecessor Squeezebox, the Transporter can also play 24 bit/96kHz files. This new capability is due to its AKM 4396 Multi-bit Sigma-Delta "Miracle DAC", which is perhaps a bit less of a miracle than walking on water, yet does offer the capability of high quality 24bit 96kHz sample rate playback and 120db dynamic range. Slim Devices took the execution of the Transporter's power supply seriously too, utilizing the "Super Regulator" design of noted audiophile and electronics engineer, Walt Jung. I could recount all the specifications, but without performance teeth, all this information is mere spin. And that, my gentle readers, is exactly the point. Where the Transporter really shines is in its overall performance.
An un-review follows…
My writing focus for Positive Feedback has become one of moderately experienced user, experiencing new experiences. Yep, that's it all right. I find monotonous reviewer cliché's to be a bit of a struggle to inscribe these days, so I don't. But what you do need to know is this; I think the Transporter is a great sounding player. Furthermore, if you have the budget and are in the market for a truly great sounding network music player but are not interested in aftermarket modifications, then let the Transporter beam you up for 30 days. I think you'll be smitten.
Okay, so now that the bottom line has been drawn, I'll fill you in. Yes, potential audio consumer, the Transporter has enough bells to strangle a milk cow and more whistles than a supermodel, yet I have chosen not to dwell on those. It would (and does) fill a manual to describe them all. Slim Devices web site has a great support section as well as a forum where you can ask any question you may have. What I will tell you is this; Slim Devices (recently purchased by Logitech), does their homework. Audiophiles requested a unit built for them and Slim Devices delivered.
All manner of digital devices can be connected to the Transporter. While not having tried this myself, the Transporter can employ its wireless bridging capability to allow Ethernet enabled devices to connect to a home network. And because one of the new and more interesting twists is the Transporter's ability to act as a stand alone DAC with built-in volume control, it can now be the centerpiece of a mini-digital realm. But hey, who's kiddin' who here? All I wanted to do was find out how it sounded with my nearly full hard drive of Apple Lossless music files! But before I dive into the deep blue end, I need to make one thing abundantly clear; to me, one of the Transporter's main feature improvements is its ability to play back files recorded at the 96kHz sample rate. Sometimes my Squeezebox 2 will begin to whine vigorously with white noise without exhibiting any other obvious signs of distress. The culprit can usually be traced to a file that was not originally recorded with a 44.1kHz sample rate. Redbook PCM and LPs converted into 16 bit/44.1kHz play without complaint, but stick an oddball file in the mix and all hell breaks loose. So while this little Transporter upgrade may seem small potatoes, next to perfect network operation; it is my favorite Transporter feature.
"AWAY TEAM TO THE TRANSPORTER ROOM…Mr. Sulu you have the Con."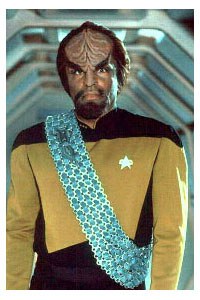 First arrivals on a new planet can be extremely tough on audio gear and the Transporter sounded as if it had a Klingon with bad breath at the helm. A very hot and harsh treble was my initial impression, yet it also had an undeniable presence that was unmistakably different from my RWA Squeezebox 2. I let the unit play for several days before any more critical listening and after warming up, the early harshness disappeared.
The Transporter's reproduction of music is clearly more forward and the upper octaves seem more emphasized and energetic than my SB2. It has a very high output so I turned my preamp's gain control well down to allow the use of the Transporter's own digital volume control at its highest setting. The Transporter does have the option of lowering its gain via internal jumpers, but I didn't feel the need to take that step. If I was the owner, I would probably pop the hood and throw it into low gear.
The Transporter is a tremendous improvement over a stock Squeezebox in every way. It is highly transparent, dynamic and so quiet that any background noise goes unnoticed by me. It images well and throws a big and forward stage. I would hazard a guess that the regulated power supplies bear more than a little responsibility for the excellent dynamic performance and low noise floor of the Transporter. There is blackness between notes that makes the music stand out in sharp relief; more detail, greater resolution of spatial cues, and a very high "jump" factor. Its sound may be polarizing however, as in my opinion, the Transporter is the opposite of laid back and relaxed, it is instead highly detailed and very dynamic but perhaps a bit analytical in presenting the music. The Transporter is, in a word, exciting. I do love the relaxed and musical presentation of my Red Wine Audio Squeezebox 2—its two-glasses-of-Cabernet sound really floats my boat. Yet I must admit that after a few weeks of the slightly 'in yer face' sound of the Transporter, it began to grow on me to the point where I really didn't want to beam it back to the good folks at Slim Devices. I would have kept it too, but finances and the already in da house Squeezebox dictated otherwise. As a writer for an audiophile publication, I would be remiss if I didn't mention the obvious. If the Squeezebox can be turned into a digital playback device that would cause me to sell a very expensive and highly valued CDP, then what pray tell, will the modders do with a grand platform such as the Transporter?
If you could see the drool on my chin as I contemplate …Wow!
Termination of the un-review
You've already read my bottom line, but to restate my conclusions: The Slim Devices Transporter is sleek, versatile, well constructed, and in my experience, a flawless performer. Anyone seeking a high-performance, computer-based music source should practice due diligence and check it out. If I hadn't already owned my wonderful little mod Squeeze, the Transporter would still be on my rack.
Transporter
Retail: $1999
Slim Devices
web address: http://www.slimdevices.com