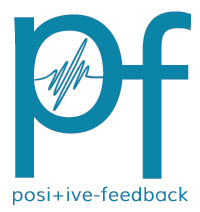 You are reading the older HTML site
Positive Feedback ISSUE
30
march/april 2007
Leslie McClure, The Santiago Set
by John Zurek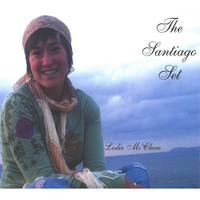 In the July/August issue of PFO I went outside of my hardware reviewing comfort zone to cover the 33rd annual Telluride Bluegrass Festival. Always a great time, over the years I've learned much about this music that was outside my jazz/classical background. Not only about the traditional "high lonesome" bluegrass sound, Telluride always delivers a great variety of performers, some very loosely—if not at all—linked to the bluegrass theme. It's all about keeping your mind open to good music.
I decided to include a side bar of sorts about a songstress who was not on the festival bill, Leslie McClure. Every day she wowed the Warner Field crowd (ya'll know who you are!) with inspiring impromptu performances. Each and every time she sang everyone around took notice and just lit up. Her sheer passion and command of the music was intriguing to say the least. When I found out about this release, my interest was unquestionably piqued.
The Santiago Set was the result of a sojourn: "Bluegrass, and gypsy folk music, inspired by ...the city of Santiago de Compostela, Spain." This freshman effort is for sure a fusion of musical flavors, like a paella with just the right amount of saffron. Tasteful Spanish influence, not overpowering.
Leslie is lucky. She is gifted with a voice that is not only at home in the authentic bluegrass tradition, but can step outside as she pleases. The material and style of the Santiago Set lies mostly in what I hear as the "authentic" country genre, not the manufactured pabulum you hear on the pop-country radio. These are not cry-in-your-beer tunes, intellectual prowess is at work. Each track renders a different range of emotion.
Checkout the angelic vocal harmony on "The Problem with Mutuality (Do You Feel It Too). Beautiful and haunting, Leslie wears her heart on her sleeve and injects a world of passion, sung with conviction and feeling.
Listen to the touching "The Problem With Introspection" (Gods Green Earth) Evocative and sad, her achingly sensitive voice ranges from tough and self-assured to delicate and exposed.
My personal fave is the whimsical "Problem N/A (Meant to be). This tune conveys a blend of delight and melancholy, all at once. Just try to get it out of your head.
The rest of the tunes? Buy the album and find out for yourself.
The writing and performance on this recording speaks for itself. The sonics and production values further enhance this outstanding freshman effort. John McClure's hand in recording and mixing this project makes it worthy of an audiophile's system.
The recording is superb. The devil is in the details, and they are subtle and sublime. The sound is organic and whole, with dynamic bloom. The instrumentation is tastefully spare, revealing the full depth and nuance of the acoustic instruments. Quality of arrangement and engineering compliment the performance perfectly. Leslie's voice is captured in all its fine shadings and full range of eloquence.
A performance that has substance, AND great sonics? Amen.
When I was a student learning harmony and counterpoint I once had a conversation with the wise old Dean of the music department. He once told me there are two kinds of music: good music and bad music. If you read my Telluride report you remember that Leslie McClure makes good music. With the arrival of The Santiago Set good her music gets nothing but better. As with so many of my enduring favorites, it took me a few listens before I really started to enjoy this CD. The bottom line is the more you listen the more you'll like.