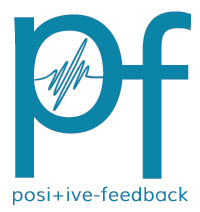 You are reading the older HTML site
Positive Feedback ISSUE
30
march/april 2007
Glenn Gould Plays Bach: The Goldberg Variations - A Zenph Re-Performance
by Tom Gibbs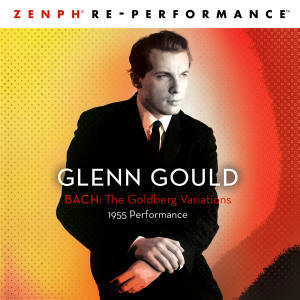 Glenn Gould Plays Bach: The Goldberg Variations (1955 Performance) Zenph Re-Performance on the Yamaha Disklavier Grand Piano - Sony Classical 88697-03350-2 - Multichannel Hybrid SACD
Glenn Herbert Gould wasn't the first artist to play Bach's keyboard works on the piano; that honor probably goes to Rosalyn Tureck, and a great deal of passionate and scholarly debate would surely ensue between the two camps as to which artist is ultimately most deserving of Bach's mantle. It was Gould's unorthodox (for the time) performance style, his well-documented eccentricities, and, undoubtedly, his rock-star persona that served to endear him to a generation of new classical music listeners. Soon to become the best-selling classical instrumentalist of all time, he moved steadfastly towards cementing his legend at only age 23 when he recorded Bach's Goldberg Variations in 1955, a much-loved album that enthralled fans and simultaneously incensed Bach traditionalists. Fifty years on, it remains one of (Sony BMG) Columbia's perennial best sellers.
While many classic jazz albums of the mid-fifties were recorded in superb mono, the same care and lavish attention that was lovingly bestowed by engineers like Rudy Van Gelder is curiously absent from most classical music recordings of the same era, and the 1955 Gould Goldbergs are no exception. Despite numerous remastering attempts in recent years, none has been able to erase the tape hiss, improve the disc's limited dynamics or minimize Glenn Gould's legendary singing and chair-creaking accompaniment to his acknowledged masterwork. Still, warts and all, Glenn Gould's singular approach to Bach has continued to mesmerize generations, and has helped this disc transcend the limitations of the recorded media to delight millions of listeners, myself included. No other performance of this work, past or present, has come close (in my book, at least) to equaling or surpassing Gould's 1955 recording.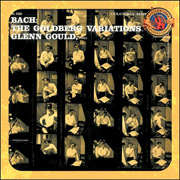 Until now. And that's really not quite fair, because this new disc is Gould's 1955 recording. And then again, it isn't!
Upon hearing the first rumors sometime last summer concerning the possible release of the 1955 Gould Goldbergs using some outrageous new technology—and on multichannel SACD, no less—the news just seemed just too good to be true! After months of filtering through a ton of information on the Internet, postings finally started appearing confirming the involved parties and a potential release date. One phone call to a voice mail box at Zenph Studios in Raleigh, North Carolina, elicited a quick response from John Walker, president of Zenph Studios, who was quite personable and congenial, and promised a review copy in short order. The following morning I received an email confirmation of the disc's delivery to my home at 8:30 am—now that's service!
I've had this re-recording from Zenph Studios for less than 24 hours, and I've probably listened and re-listened at least a dozen times, and each listen has elicited the very same response: Wow! And I'd swear to you that Glenn Gould's in the room, with no congested, range-restricted mono sound, in room-filling, glorious, high-resolution surround sound! Constant A-B'ing between the original and all layers of this new multichannel SACD disc from Sony Classical and Zenph has made a believer of me—Zenph's technological magic has made what was old new again, while preserving the musical content intact. The technology employed here is truly miraculous, and uses a computer-driven MIDI function to analyze older recordings and extract the performance values for reproduction on pianos such as Yamaha's Disklavier Pro, which for this recording has been painstakingly voiced to approximate the sound of the Steinway Gould used in 1955.
I must admit, at first listen I was inclined to believe that something surely was amiss here. This music that I was infinitely familiar with seemed different, perhaps a bit flat—maybe even somewhat truncated in the upper registers. A frequent visitor to the Audio Asylum Hi Res forum, I'd read an account from a reliable source who noted that the Zenph re-recording seemed less immediate to her than the original, and my own initial listening tests seemed to bear this out. The next few hours found me comparing the sound I was hearing on the Zenph disc to a seemingly endless stream of reference discs of well-recorded classical piano, in some kind of attempt to establish a really good frame of reference for listening to this new re-recording.
What I was hoping for in the Zenph re-recording was a modern piano recording of Glenn Gould's 1955 Goldbergs, minus all the warts—and that's exactly what Zenph has given us. If the original disc seems more immediate than this new version, it's only the starkness of the original's relatively poor-quality mono, in very harsh relief against the lushness of the sound of the Zenph re-recording, whether you're listening in stereo or surround—and, by the way, both are excellent. The performance you hear delivers the subtle shadings and nuance that Glenn Gould intended— you are hearing Glenn Gould play exactly as he played in those 1955 sessions, and nothing else. While I've allowed myself to become quite attached over the years to all the clicking, creaking, hissing, humming and moaning, it pains me to readily admit it—I don't really miss them at all!
The multichannel hybrid SACD, of course, includes a stereo and surround high-resolution layer, as well as a standard Red Book CD layer. All sound superb, but most of my listening has been done using the excellent surround program. As a bonus treat for headphone listeners, the disc also includes binaural programs in both standard and high-resolution formats; the dummy head was placed at the appropriate position above the keyboard to provide an eerily accurate and aurally dimensional presentation of what Glen Gould was hearing as he performed the work. The supplied press kit even suggested listening to the binaural program on your car's stereo—the sound was quite impressive, even though binaural tends to sound totally out of place over loudspeakers. I guess with the very left-right and enclosed nature of car stereos, the soundfield roughly approximates that of a headphone environment.
Among the items included on an accompanying electronic press kit CD were before and after sound samples for some other projects that are apparently in the works, including a disc with Alfred Cortot playing Chopin Preludes dating from 1926. The "before" performance was probably sourced from either a really scratchy 78, or perhaps from a cylinder, and was just barely listenable. The "after" offering was absolute ear candy in comparison—the sky is definitely the limit with this technology, and I couldn't even begin to offer any of the countless number of potential suggestions for Zenph's next project. Zenph has signed a contract with Sony BMG for eighteen releases; Glenn Gould's Goldberg Variations is a triumph on every level, and should set the stage for future successes. The U.S. release date is May 29, and the disc is available for preorder from a number of sources, so grab your wallets, you don't want to miss this one! Very highly recommended!