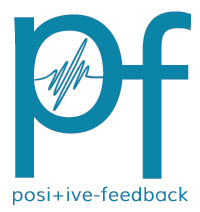 You are reading the older HTML site
Positive Feedback ISSUE
30
march/april 2007
Notes of an Amateur - March, 2007, Part 3
by Bob Neill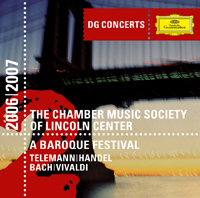 Classical Downloads?!! Debussy, Stucky, Saariaho, and Dalbavie, Musicians of the Chamber Music Society of Lincoln Center. DG concerts, Deutsche Grammaphon
Debussy: Sonata for Flute, Viola, and Harp. Ransom Taylor, oboe; Paul Neubauer, viola; Heidi Lehwalder, harp. Sonata for Cello and Piano. Gary Hoffman, cello; Jeffrey Kahane, piano. Sonata for Violin and Piano. Elmar Oliveira, violin; Jeffrey Kahane, piano.
Steven Stucky: Sonata in the Form of Preludes. Stephen Taylor, oboe; William Purvis, horn; Gilbert Kalish, piano.
Kaija Saariaho: I Feel a Second Heart. Paul Nubauer, viola; Gary Hoffman, cello; Inon Barnatan, piano.
Marc-André Dalbavie: Axiom. David Shifrin, clarinet; Peter Kolkay, bassoon; Chris Gekker, trumpet; Gilbert Kalish, piano.
Over the past two years I have reported on David Finckel's and Wu Han's Music @ Menlo concert series, the first on CDR, last year's on CD. Live concert performances by absolutely first-rate musicians—but alas, a year after the events. You have to know that with Finckel and Wu Han taking over the leadership of the Chamber Music Society of Lincoln Center, something would emerge for those of us beyond the New York metropolitan area. And sure enough, from the DG Concerts download program at Deutsche Gramophon, the label that records the Emerson Quartet, of which Finckel is cellist and recording engineer Da-Hong Seeto the recording engineer, comes 'the next thing': live downloads of the Chamber Music Society's performances soon after they are performed, engineered by Seetoo. There will be four such releases during 2006 and 2007, the first here for review, released in late 2006 (the concert was performed on November 17 and 19, 2006); the second, of baroque repertoire with music by Telemann, Handel, and Bach, was released just last week.
The first project of the new DG Concerts/CMS collaboration features one of this season's most stimulating and critically acclaimed CMS programs. The three chamber sonatas of a planned cycle that Claude Debussy was able to compose before his death in 1918 are coupled with the 'completion' of the French master's ambitious project by three of the most exciting creative voices on the current musical scene: French composer Marc-André Dalbavie, Finish composer Kaija Saariaho, and American composer Steven Stucky ...In November, 2006, at Lincoln Center's Alice Tully Hall, all six works were heard together for the first time, and it is this presentation that is [now] available on DG Concerts. The recording was produced by Da-Hong Seetoo, the Emerson Quartet's Grammy award-winning recording producer and balance engineer - Deutsche Grammophon
The music is generally very enjoyable and the musicianship is of the best. All three contemporary pieces were composed in 2003, the Debussy works between 1915 and 1917. The three Debussy pieces are crisp, transparent, and clarifyingly Debussy—the Sonata for Violin and Piano especially fine. I would not characterize the Stucky work (I do not know of him) as "alluring" as New York Times critic Tommasini did in his review of the live concert; but I would agree with him that this piece in particular feels "inspired by Debussy." It has some of the whimsical qualities of L'Apre-midi d'une Faune. The Saariaho is bold, exploratory, and overflowing with instrumental textures—a characteristic and informative sample of her late modernist aesthetic. I couldn't get a handle on the Dalbavie (another newcomer to me), which seemed less "organic" (Tommasini) than "disruptive" (Tommasini again). It does have the clarity that all three of the contemporary works share.
The concert as a whole takes up a CDR and a half, so we are not likely to see it on CD. I would consider it a rare opportunity to be nearly present at a 'live,' one of a kind, musical occasion. I think that is its musical value. At the download cost of a mere $10, consider it an extremely reasonable concert ticket!
The recorded sound, presumably intended for less than state of the art audio systems, downloaded onto a CDR seems acceptable through my Audio Note reference system—crisp, clear, immediate, if harmonically a bit lean. On my Blue Circle/JM Reynaud system, which is richer sounding, the balance is better. I would predict, thanks presumably to Da-Hong Seetoo, that it would sound far better than what you're accustomed to on an Ipod or 'via Apple Lossless conversion transmitted over a wireless network to an Apple Airport Express converted to analog and outputs via mini-jack-to-RCA cable into your preamp or integrated.' (Quote is a close paraphrase—hence the single quotes—from Audio Note rep Dave Cope.)
Go to http://www.chambermusicsociety.org/listen/91/Debut-DG-Concerts-Release for instructions on how to download the concert. Apparently you'll need iTunes to do this, but it's available free for both Macs and PCs. This could be the beginning of something interesting.
Systems used for these auditions: (1) Audio Note CDT 2 II transport and Dac 4.1 Balanced Signature, Blue Circle FtTH integrated amplifier, JM Reynaud Offrande Signature speakers. (2) Same front end with Audio Note M6 preamplifier, Audio Note Neiro amplifier, and Audio Note AN-E/SPx speakers. Cabling is Audio Note Sogon, AN-Vx, and Lexus.
Bob Neill, in addition to being an occasional equipment and regular music reviewer for Positive- Feedback Online, is also proprietor of Amherst Audio in Amherst, Massachusetts, which sells equipment from Audio Note, Blue Circle, Manley Labs, JM Reynaud, and TG Audio Lab, among others.