FRANCISCO DURAN'S SYSTEM:
LOUDSPEAKERS
ProAc Response 2 with Osiris 24" stands.
ELECTRONICS
Monarchy SM-70 (ran as monoblocks), Antique Sound Labs MG-SPM25DT monoblocks, Canary CA-301Mk-II amplifier, and Reference Line Preeminence lA passive and Canary CA-601Mk-II preamplifiers.
SOURCE
NAD T531 and Antique Electronic Supply CD-1 (temporary) CD players, and a Taddeo Digital Antidote Two.
CABLES
Superconductor+ and FX interconnects, a double run of JPS Ultraconductor speaker cables, and Monarchy and various DIY AC cords.
ACCESSORIES
Balanced Power Technologies BPT 4SE, Brick Wall Series Mode Surge Suppressor, Audio Prisim Quiet Lines and Noise Sniffer, Vibrapods, Black Diamond Racing Boards and cones, Final Labs Daruma-3II Isolation Bearings, various ferrite rings, Target rack, Yamaha KX-380 cassette deck, custom made wooden cable lifters by Mr. Clark senior, and all the NOS tubes I can afford!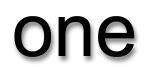 From the moment I heard the Tetra Loudspeakers at the 2002 CES, I knew I had to have a closer listen. After a bit of negotiation with Adrian Butts and Wayne Prince of Tetra, I was able to get a pair of their Rebels for review. They were impressive from the start—not physically, mind you, as they measure only 29 x 8.5 x 11.5 inches—but they had a swagger and snap that grabbed my attention. Their frequency response measurements are 48 to 28 KHz, and sensitivity is 88 dB. My Antique Sound Labs MGSPM25DT monoblocks, with their twenty-five beautiful tube watts, drove them to quite high sound levels.
The Rebels are very nice looking. Each enclosure sports a combination of black satin and cherry wood that catches the eye. This, I am sure, is not only for esthetic appeal, but practicality. Less money was spent on fancy wood, leaving the designer more resources to spend on the speakers' innards. The sloped fronts sport the most unique speaker grills that I have come across. The thin, unobtrusive grills are attached by magnets. This eliminates those ugly male/female plastic plugs that mar the looks of most speakers. I give big points to Tetra for this. The cabinet is made from 1-inch MDF, and is extensively braced internally, in a "proprietary staggered hardwood bracing array." There are more surprises inside, like the fact that the tweeter is housed in its own cabinet. The crossovers use Solen caps. The coils are Hepa-Litz. The parts are wired point to point, and the crossover is also mounted in its own cabinet for isolation from vibration. The 1-inch tweeter and 5-inch woofer are both made by Morel. Another part of this design that I liked was the fact that the tuned ports are in the front. The Rebels are built with quality parts, and are put together about as solidly as possible.
I'll start with the obvious concerning their sound—these little speakers throw an exceptionally wide and deep soundstage. They can fill a room with music. Listening to them can be really exciting. Images are sharp and solidly placed, but be aware that the sound can change noticeably depending on where you set them up, and it takes time to "dial" these speakers in. I got good sound by just slapping them into my room, but got better results by fine-tuning their placement.
I played a couple of CDs from my main man, Doug MacLeod, and noticed that the sound of steel guitars, violins, or other instruments with voices in the range between the lower treble and upper mids was a tad sharp. This made the music sound fast and clean rather than lush and warm. Stringed instruments sounded woody and resonant, but not lush, though they had enough body and texture to have a realistic timbre. Piano sounded fast and vibrant, and anchored on stage like an anvil. When I first listened to the Rebels, the sound was somewhat cooler than when I got them back a few months later to pack them up and send them back. They now had a warmer midrange. Did they need a lengthier break-in process? I don't know, but I can tell you that I did a fair amount of break-in before they left my house, and that when I got them back I used the same electronics and wire that I had used before.
One question that immediately comes to mind with small speakers is their ability to reproduce the lower frequencies. For the most part, bass was satisfying in my 12x20-foot room. Lack of deep, thundering bass wasn't a distraction from most of the music that I played, but then I am used to small, two-way speakers. Finally I put on the dreaded Stereophile Test CD #3 to check the Rebels' bass performance. Tortoise-shell glasses on? Check! Pocket protector in place? Check! I pressed track 17, the bass decade at 1/3-octave warble tones. This is a quick way to see what a speaker will do in the lower octaves without measurement equipment. The verdict? At 80 Hz the bass was strong. There seemed to be no mid-bass hump. There was a noticeable drop at 63 Hz, but the bass was still satisfying. 50 Hz exhibited a weak output, 40 Hz was still audible, and at 31 Hz, what can I tell you? To me, the Rebels walk the borderline of bass. Just when I would say to myself that they sounded lean and undernourished, I would think, "They have bass alright, but they just don't reach down that low or with a huge amount of authority." Well, what do you want from a 29-inch-tall speaker with a 5-inch woofer?
Should you go out and have a listen to these speakers? Although restricted in the low end, the Rebels are high-quality music reproducers. They are clean, fast, and dimensional as all get out. Although they mate well with a low-powered amp, I would make sure it is a very good one. The Rebels are revealing. One quibble that I had with these speakers was their price, but take into account the build and parts quality and you start to see the reasoning behind their cost. The Tetra Rebels come from a pretty good-sized family of speakers. The fact that they stood out in both sound and looks at the CES speaks volumes for them. Our Canadian brothers have come through again in the speaker department. Francisco Duran
ROGER McNICHOLS JR.'S SYSTEM:
LOUDSPEAKERS
Sonus Faber Electa Amators and Acoustic Energy speaker stands. NHT SA-3 mono power amp & SW-P subwoofer.
ELECTRONICS
Rowland Design Group Concentra integrated amplifier.
SOURCES
Rotel RCD-975 CD player. Fanfare FT-1 FM tuner and Terk FM antenna.
CABLES
Transparent Audio MusicLink interconnects and MIT 750 bi-wire loudspeaker cables.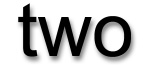 The Rebels are taking over! At least they tried to take over my home—a tall order, as I have four audio systems in the house. The rebels in question are the Rebel I loudspeakers from Tetra Listening Instruments. This two-way design offers incredible sound and striking styling that just won't quit. (To see the Rebels, visit www.tetraspeakers.com and click on the appropriate links.) The cabinets have cherry wood trim on a satin black finish. They lean forward from the base, then angle back at the top. The cabinets are made from one-inch MDF to dampen cabinet resonance, and are internally braced with hardwood. A two-inch tuned port is located in the front bottom of each enclosure. The tweeters are sealed in their own cabinets, isolated from the woofers. The Rebels have four spikes for each speaker, mounted in solid, one-inch MDF bases. The black grilles are held in place, not by conventional means, but magnetically, giving the speakers a very cool look. The crossovers use high-quality Chateauroux Polypropylene Solen Fast Caps. The coils are Hepta-Litz Air Cored inductors. The crossovers are hard-wired point-to-point, and are mounted securely in their own compartments for isolation. The Rebels use Cardas binding posts, another sign of quality. The drivers include one-inch Morel liquid-cooled aluminum tweeters and 5-inch Morel woofers.
I began by replacing my Sonus Faber Electa Amators with the Rebels in my main system. I listened to a wide variety of music—classical, jazz, rock, and several test CDs. I immensely enjoyed Sara K.'s History Repeats Itself and the Airto Moreira and the Gods of Jazz tracks on the Stereophile Test CD 3. These are dynamic recordings, and the Rebels delivered. I noticed that they fell short in both the high and low frequencies compared with the twice-as-expensive Sonus Fabers, but I was still very, very satisfied. They imaged so well, and presented such a liquid, musical sound that I found myself wondering if I was truly missed anything, so switched back to the Sonus Fabers, then went back to the Rebels. Yes, a little was missing, but I was again almost fooled by the Rebels because they reproduced the music so beautifully and with such emotional impact.
I then moved the Rebels into my system in the bedroom to watch the Olympics, where they replaced my Acoustic Research P428s. In the living room, both the Sonus Fabers and Rebels had been supported with my NHT subwoofer. In the bedroom, the Rebels unfairly replaced the full range, floorstanding P428s (which even have built-in powered subwoofers). Of course, the low frequencies were not to be compared, but when I listened for listening's sake, the Rebels won me over. The bedroom is small, and I had a near-field listening environment. In this space, the Rebels were in their full glory. I like to hear accuracy, detail, and a good soundstage. The Rebels were nearly flawless on these accounts, with excellent tonal accuracy, but they went further, presenting the music (and narration, etc.) in a rich, clean, and dynamic manner.
The Rebels have been designed and built with the highest standards. The stylish cabinets are a treat for the eyes, and the sound is of true quality. I highly recommend the Rebels. With the right room, they might be all the speaker you'll need. Roger McNichols, Jr.
MANUFACTURER'S RESPONSE
I thoroughly enjoyed reading the review that Positive-Feedback Online has just completed on our Rebels. Both Francisco Duran and Roger McNichols, Jr. have truly captured their essence. Tetra's are not designed to be a "me-too" loudspeaker and it requires both an educated ear and an open mind to make the leap from "the Rebel's walked the borderline of bass" to "they might be all the speaker you'll need." Amen!

The impetus for the development of Tetra was my addiction to music. In a past life I was the owner of an audio shop. I spent an inordinate amount of the company's financial resources on the quest for loudspeaker nirvana as I too fell for the "marketed" product. I ended up with a corral of expensive yet ho-hum transducers that nobody (including me) wanted. My addiction to music, however, remained.

It was destined that I would meet Wayne Prince. Wayne is a "jack-of-all- trades" and a "master" who has the uncanny ability to turn his cabinet visualizations into reality. His first cabinet design for Tetra was the Space followed by the Rebel. The Space is a 6" 2-way that uses the same tweeter as the Rebel. The Space goes deeper but like all speaker designs there are trade-offs. Subsequently, the Rebel has found a niche with musicians who, as Roger McNichols, Jr. says, "Listen for listening's sake." I have heard from more than one musician who has bought the Rebels and have subsequently gone on to spend multiple thousands on electronics to "wring-out" every last drop of realism from their Rebels.

With respect to the potential customer who may be considering the Rebel but they feel that they may also need big deep bass I would like to mention that our "Resolver" subwoofer will add the "oomph" but not hinder the music. In fact, by applying the Resolver to the Rebels one will find that the midrange opens up even more dramatically. I'm feeling "glad all over" just thinking about it!

A big thank you to all involved and hello to your equipment manager Francisco Duran.
Keep on Musing!
Very Sincerely,
Adrian Butts
President, Tetra
btw,
We at Tetra look at price this way:
- If we reduce our price, we sell more.
- If we sell more, our costs go down.
- If our costs go down, we can reduce our price.
We asked ourselves if we would sell a lot more Tetra Rebels at $1950US than at our initial price of $2400. We figured it was a safe bet. So we went to our suppliers with volume estimates based on the $1950 price to see if we could get our costs in line. We found that we could. We were able to reduce component costs without changing a single component inside the box. Our volumes at the lower price allow us to deal directly with the manufacturers, at significant savings. Those cost reductions, together with some shaving of margins, allowed us to meet our new price target.
So we offer up what we believe to be the best bargain in the industry.... Our precious Rebels at less than $2,000.