JIM GRUDZIEN'S SYSTEM:
LOUDSPEAKERS
Zingali Overture 3B.
ELECTRONICS
Denon AVR-3801 receiver.
SOURCE
Arcam DiVA CD72T CD player and a Pioneer DV-414 DVD player.
CABLES
XLO/PRO 100 interconnects and Ultralink Audiophile Reference Series speaker cables.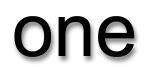 I heard my first Silverline speakers at CES 2002, and it was love at first hear. I wanted to experience them in my own home, so I asked Alan Yun, the owner of Silverline, if he'd like to have a pair reviewed. Though I was particularly interested in the SR17s ($2499) and the Sonatina IIs ($4499), I received the SR11s ($1499). Alan was a gracious host during my several visits to his CES room. He made me feel welcome, and I thoroughly enjoyed each visit. Silverline is a class act!
The SR11 is a two-way, rear-ported, 8-ohm design that incorporates a 1-inch soft-dome tweeter and a 4-inch paper mid/woofer. It has a sensitivity of 87 dB and weighs in at around 24 lbs. When I first hooked up the speakers I experienced a very detailed, clear, neutral, though lightweight sound. No bottom end (48Hz is claimed). I played a large variety of music. The speakers were outstanding with classical music, instrumentals, and other lightweight music, but missed the mark with big band and rock, both of which require a full, deep bottom end. On Israel Kamakawiwo'ole's Facing Future CD, the strumming of his ukulele was precise, detailed, and very clear, as I've experienced it with other quality speakers. His voice was light and delicate, as it should be. The SR11s excelled here. Mary Black's voice on No Frontiers was very realistic, but instrumental highs got a little harsh and edgy on certain crescendos. The background piano and guitar were very clear and detailed, and the SR11s produced a nice blend of the vocals and background instruments, allowing me to hear individual instruments without them drowning out the vocals. Diane Schuur's voice, on her Blues for Schuur CD, was very lifelike, with no sharp edges, but her band lacked weight and substance, and didn't have the fullness and punch that a big band should have. This is probably due to the bass that these speakers cannot reproduce. There was some punch, but not enough to pull off this type of music.
Two discs that really hit the mark with the SR11s were Stevie Ray Vaughan's Couldn't Stand the Weather and the soundtrack from Fantasia 2000. I particularly liked SRV's version of "Tin Pan Alley," in which his guitar playing is stellar, about as lifelike as I can imagine. His voice was rough and gruff, as expected, but his guitar playing stole the show. The SR11s probably did well here because guitar tones fall well within their tonal range. On the Fantasia disc, on Gershwin's Rhapsody in Blue, recorded by the Chicago Symphony Orchestra, the opening clarinet was sweet, sexy, and had a very slinky sound. As a former clarinet player, I know that this is about as good as it gets.
The SR11s had plusses and minuses. On the downside, they couldn't fill my relatively cavernous listening room; they lacked a deep bottom end (although the bass that they do possess is fast, tight, and very well controlled); they were somewhat emotionally uninvolving, bordering on the analytical, and were easy for me to turn off at the end of the day. On the plus side, they delivered exceptional detail, imaged nicely, practically disappeared with proper placement, possessed excellent pace and rhythm, and were very musical. I heard these speakers sound fantastic at CES, with tubes in the mix. In the right system, with quality amplification (tubes, I believe, may provide some magic with these speakers), the Silverline SR11s could be an excellent addition to a system in a small listening room. Jim Grudzien
ROGER McNICHOLS JR.'S SYSTEM
LOUDSPEAKERS
Sonus Faber Electa Amators and Acoustic Energy speaker stands. NHT SA-3 mono power amp & SW-P subwoofer.
ELECTRONICS
Rowland Design Group Concentra integrated amplifier.
SOURCES
Rotel RCD-975 CD player. Fanfare FT-1 FM tuner and Terk FM antenna.
CABLES
Transparent Audio MusicLink interconnects and MIT 750 bi-wire loudspeaker cables.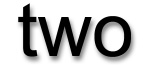 At times you search and strain, looking and hoping to find the right match of equipment, and other times it just lands in your lap. I had this experience with the Silverline Audio SR11 mini-monitor speakers. The compact SR11s are somewhat pyramid-shaped, with a flat top. The pair I heard had a high-gloss black finish. The speakers weigh 25 pounds apiece, and are built with quality in mind. The stated frequency range is 48Hz to 22kHz, down 3dB at 48Hz. More on this later. Each has a one-inch soft-domed tweeter and four-inch carbon fiber mid/woofer that crosses over at 3.5kHz. There are one-inch ports on the back, with pairs of five-way binding posts for bi-wiring. Brass straps are provided if you don't bi-wire.
I replaced my Sonus Faber Electa Amators with the Silverline SR11s in my main system, and from the very first moments, even before any warmup period, I enjoyed them. "Effortless" was the comment I wrote down repeatedly in my listening notes. The tonal accuracy and imaging were excellent, and the speakers did a disappearing act. The midrange up through the treble was as close to my Sonus Fabers' as I have heard from any loudspeakers in my living room.
After the warmup period, I listened to Doug MacLeods CD Come to Find (Audioquest AQ-CD1027) all the way through. This is a well-recorded, dynamic CD, and I can be emotionally swayed by many of the lyrics on many of the songs. The SR11s moved me, and this is saying a lot, because when you listen to a very familiar recording it is easy for your mind to wander. The SR11s delivered warm, rich sound and presented no obstacles to enjoyment. I tapped my foot and sang along quietly with Doug.
During my auditioning time with the SR11s, a friend who has a music degree, and whose father played with Lionel Hampton, stopped by, and asked me to play several Ella Fitzgerald and Louis Armstrong CDs, which I was happy to do. Hit after hit played through the SR11s, and we enjoyed them all. On the soundtrack to the movie Sleepless in Seattle (Epic Soundtrax EK 52764), track two is "A Kiss to Build a Dream On" by Louis Armstrong. The song has been re-mastered and cleaned up, but it is sooooo good. Forget "When the Saints Go Marching In," this has to be one of Armstrong's best performances, both in his singing and playing. We also laughed and thoroughly enjoyed Shirley Horn's "Wouldn't It Be Loverly," from her I Love You Paris CD (Verve 314 523). As she sang about being spoiled by her lover with chocolates and a big warm chair by the fire, she has never sounded better. The range of the male and female voices presented quite a challenge for the SR11s to tangle with, but every performance was outstanding.
The SR11s don't attempt to reproduce the lowest frequencies, and I have my NHT subwoofer to take over those duties anyway. I turned down the amplifier completely on the NHT and listened to the SR11s alone. After considerable listening, I decided to test the low-end roll-off. In my opinion the roll-off is greater than the stated -3db at 48Hz, but this is quibbling because no one will choose a mini-monitor with a four-inch midrange driver for its room-shaking bass. Used in the right room, or matched with the right subwoofer, this situation will never be noticed. The SR11s were designed to get the midrange right and to reproduce the air and presence of the highs, and they do this just right, at an affordable price ($1495).
The SR11s are superb sounding and superb looking speakers that perform equally well on classical, jazz, and rock albums. Their clean, dynamic sound will be immediately apparent, and will provide the audiophile the knowledge that this key component of his or her audio system is top quality. Don't we all want that kind of peace of mind? The SR11s make music fun. Roger McNichols, Jr.