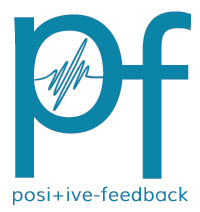 You are reading the older HTML site
Positive Feedback ISSUE 3

october/november 2002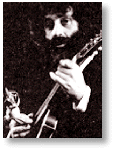 David Grisman
by Mike Peshkin
Do you remember what or who influenced the kinds of music you listen to? I do! As a young child, seeing members of the Pittsburgh Symphony playing Baroque music at the Carnegie Museum on Saturday mornings led me to one of my first record purchases, the Brandenburg Concerti. When I was in my early 20s, the owner of a local golf course played jazz all the time, and exposure to his favorite artist, Chick Corea, began my love for that music. Dave Robinson, a music enthusiast who buys records guided by the backup members of a group ("That drummer is incredible, who'd he play with in the past?"), introduced me to Reggae and some bands and artists I love to this day: Little Feat, King Crimson, Leo Kottke, Linda Ronstadt. Dennis Webb, direct descendant of Johnny Appleseed, guided me to a few of the more obscure rockers of the past, and got me to listen to ones I'd dismissed (how could I have ignored Ten Years After?). Mike Murphy, one of the best guitarists I've ever known (though he is too shy to become a professional), introduced me to the music of Stephan Grappelli and his gypsy partner, Django Reinhardt, and to David Grisman.
David Grisman is the type of musician I'd like to be if I could get my fingers to do more than scratch my butt. While firmly planted in the sound of today—that's digital, folks—he has SOME Luddite tendencies (more about that later), which is important to me as President and single member of the No Advances in any Form Union (NOFUN), although I do love word processing programs, and hell, I do listen to CDs a lot, maybe more than I should. Anyway, back to Grisman. He was born on March 23, 1945. His father played trombone, his mother, piano. He started playing piano at seven years of age. In his high school, he started a folk music club. Listening to the bluegrass musicians he was introduced to by a high school friend, he began playing the mandolin, seeking out musicians who could teach him. Grisman, often called a mandolin player's mandolin player, became notorious through his own brand of music, a delightful hodge-podge of bluegrass, jazz, folk, and anything else he thought to add. He calls it "Dawg." Asked if it's jazz, he'll explain that there's far too much of a folk influence in his music. Asked if it's folk, he'll probably give the opposite answer. He feels that his music is constantly changing and growing. I haven't met anyone that has said it wasn't their cup of tea.
Grisman was interested in rock n' roll in its beginnings. He listened to Chuck Berry and Buddy Holly and thought that the music of 1956 through '58 was incredibly interesting. He became disillusioned when some of the rockers OD'd, some were jailed, and some went into the Army. He then heard the Kingston Trio, his interest in folk music began, and through that he fell into bluegrass. In the early 60s, mandolinist Bill Monroe had pretty much established the genre, although Grisman was not impressed. He felt that Monroe's playing was overblown, and he didn't like his singing, either. David had gotten interested in bluegrass by listening to the banjo, which he thought was more complex. In 1961, he met Monroe and heard him sing live, and changed his opinion. At that time he also heard Frank Wakefield, whose playing style was similar to Monroe's, and thought all mandolin players must sound like them.
He met Jerry Garcia in a jam session outside another Bill Monroe concert, and the two became friends. When Grisman went to California in 1965, he got together with Garcia, who had formed a rock band called the Warlocks, which became the Grateful Dead. Grisman played mandolin on American Beauty as a session musician. In 1967, Grisman formed a rock group named Earth Opera with Peter Rowan. Grisman played electric mando-cello. After that group broke up, he worked as a session musician, playing acoustic mandolin. He wrote many tunes during this period, but until he became part of Muleskinner, he had few outlets for his compositions. Along with David on mandolin was Peter Rowan on rhythm guitar and vocals, Richard Greene on violin, Bill Keith on banjo, and Clarence White on lead guitar. They only made one album, but on it was the first recording of a Grisman tune.
Old and In the Way (Sugar Hill LP SH-3746, also Acoustic Disc CD) was his next outing, with Rowan, Jerry Garcia on banjo, Vassar Clements on violin, and John Kahn on bass. They only made one album. Call it bluegrass or newgrass—it contained new music in bluegrass style. This group led to the Great American Music Band, which in turn led to the David Grisman Quartet. The Great American Band used elements from bluegrass and jazz with David's own music. This group never recorded, and only lasted a short time. With musicians such as Richard Greene on violin, Joe Carroll on bass, Ellen Kearney on vocals and guitar, and Joe Carlini also plating guitar, it allowed Grisman to work on the style of music that was to become his signature, Dawg Music (Dawg was a nickname given to him by Garcia). Grisman's music had the intense style of rock n' roll. Through meeting and listening to musicians such as Stephane Grappelli, he added Grappelli's gypsy flavorings to the musical stew and blew the minds of conservative bluegrass devotees.
A few years ago he formed the recording company Acoustic Disc, and many of the LPs he did in the past have been reissued on CD. The Tone Poem albums (see below) are recorded in analog, but the others don't have any recording information. Grisman does not use a pickup in his recordings, as he feels that acoustic instruments were designed to transmit sound through the air. He feels that pickups are a compromise (perhaps a second member of NOFUN???), and that the sound of a guitar picked up by a good microphone is far more real.
To Grisman, instruments are either "old" or "used," but he realized that many wealthy people were buying the great acoustic instruments of the past as investments and putting them in closets, hanging them on walls, or placing them in glass cases. By begging, borrowing, or borrowing (stealing doesn't pay), Grisman accumulated many of these great instruments and, with the help of friends, has preserved their sound in, so far, three CDs called Tone Poems. The Tone Poem series is of special importance, both to music enthusiasts and to scholars of acoustic music. These CDs contain music that would have been played in the period when the instruments were manufactured. The first one is my favorite, but the next two are no slouches! Grisman wanted to make sure that the quality of sound was equal to the quality of the music. On all three, the sound is damn good, though I'm glad to say the music is far better than the sound. Tone Poems I (ACD-10) is "The Sounds of the Great Vintage Guitars & Mandolins," Tone Poems II (ACD-18) is "The Sounds of the Great Jazz Guitars, Mandolins, Mandolas, & Mandocellos," and Tone Poems III (ACD-42) is "The Sounds of the Great Slide & Resonophonic Instruments."
Grisman's albums and the recordings he has taken part in as a session player, number in the hundreds. The list I downloaded from www.deaddisc.com is comprised of eight pages!!! Every one of his pieces is a jewel—fun to listen to and, for us audio geeks, well recorded. I especially like two LPs with jazz violinists: Live with Stephane Grappelli (Warner Brothers LP BSK3550) and Svingin' with Svend (Zebra Acoustic Records LP ZEA-42108).
I'm amazed by the folks he's played with—though I guess I shouldn't be—from Bonnie Raitt to the McGarrigle sisters, James Taylor to Linda Ronstadt. I own a whole bunch of albums enriched by his playing.
Gillian Grisman, David's daughter, along with Acoustic Disc, has put together a film called Grateful Dawg that documents Grisman's association with Jerry Garcia from their early days, including the Old and In the Way years. She says in The Acoustic News, a newsletter from Acoustic Disc, about the film: "I like to think of Grateful Dawg as a homemade patchwork quilt, with all the stitching shown. I never set out to make a slick concert film. Mine is simply an intimate portrait of two musical friends—their history, dynamics and the laughs and licks they shared together." There is also a CD of the soundtrack (ACD-46).
If you only purchase the Tone Poem series and the Garcia/Grisman albums, you'll have a bunch of good music, but if you buy no others, buy the Pizza Tapes—great fun and great music! If you haven't heard about this CD, you've been on a submarine for the last few years. Bootleg copies of a cassette tape stolen from Garcia (by a pizza delivery guy) had been surfacing for years at Grateful Dead concerts. The bootleg sound was horrible, but Grisman had the original tapes and he decided everyone should have a chance to hear the music. The sound is great, and the CD has been getting played a lot at the Peshkin adobe, by both of my sons and by me.