CARLO FLORES' SYSTEM
LOUDSPEAKERS
Sennheiser HD580, Grado SR225 and SR60 headphones.
ELECTRONICS
Conrad-Johnson Sonographe SA-250 amplifier. DIY headphone amp and an Anthem Pre1L (w/Mullard tubes).
SOURCES
H! Njoe Tjoeb CD player (w/Amprex tubes), Arcam Apha 9 CD player, Rega Planar 3/Origin Live RB250/Grado Gold. Vintage Phillips receiver (phono and tuner)
CABLES
TEK-Line power cords, Tara Labs and Kimber interconnects, and DIY speaker cables.
ACCESSORIES
Vibrapods, BDR cones, and DIY rollerblocks.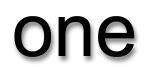 Audio is an expensive hobby, so it's nice when the money invested yields a product with an attractive exterior. The Grado RS (Reference Series) 2 headphones are absolutely gorgeous. After opening the box and seeing their rounded mahogany chambers and soft leather headband, I sought out the closest mirror. I wear headphones in public, and these made me look like a cross between a mod kid and a 40s-era radio operator. They make women look like Princess Leia. A big thumbs up on aesthetics.
Grados aren't for everyone when it comes to comfort. The RS-2s have foam pads that are hard for the first week or two of use, but they do soften and conform to the ears. They fit comfortably, but pressure on the ears, even after shaping the headband, annoys after an hour—a good excuse for a coffee refill or smoke break. A few minutes are enough of a break for the next album. The over-the-ear design of the pads leaves much to be desired, but placement of the drivers is critical to the sound, and is a tradeoff I'm willing to make.
Grado's house sound is all over these headphones—fat and bloomy, with something groovy in the bass lines. Grado's Signature line of headphones corresponds to the sound of their Prestige cartridges, with the RS-2s echoing the Grado Platinum. Having a woodsy coloration isn't necessarily negative. While these headphones are advertised as one of the best without amplification (only stepping aside for the megabuck RS-1s, according to Grado), their performance rises significantly with some milli-watts behind them. Separation increases, and there's more slam with any of my amps when compared to my Sony portable or the AH! Njoe Tjoeb's headphone jack. However, none of the amps I had on hand complemented the RS-2's coloration and character, either leading to a bloated bass response or, when driven by tubes, an excessively thick midrange. The closest to success was a CHA-47 amp built by a moderator (jmt@head-fi.org) of the internet's leading headphone message board (www.head-fi.org) and designed by Chu Moy and others at Headwize (www.headwize.com), though I always had the feeling that the headphones were holding something back. A follow-up with the RA-1 amp designed for the Grado Reference Series may be in order. I switched between the Arcam Alpha 9 and my vinyl rig for sources when indoors and the Sony dej-220 portable when on the go.
Give the RS-2s a sweet, simple Fender guitar (a la Jonathan Richman's solo works) or a bass line from Sly and The Family Stone, and they sound refreshingly organic and rich, with believable decay and roundness. Push Wes Montgomery through them, and they convey a sense of nuance that leads to jaw-dropping involvement at times. These headphones, when they found the tune, forced me to drop what I was doing and lose myself in the music. Blues, small chamber sets, guitar-driven jazz—these are the things these headphones do justice to.
However, when it comes to the search for neutrality, the RS-2s leave much to be desired. While they pass the soul of a blues note, they lose the subtlety between plucked strings, and while they hold their character very well from low to medium volume, they can't be driven hard without fatigue at both frequency extremes. Put the sonic mayhem of Iggy's re-master of The Stooges' Raw Power through the RS-2s and you're left feeling empty. Notes blend, the snare loses its bite, and vibrant guitars sound as if they're straining instead of screaming. The Velvet Underground's "Pale Blue Eyes" is a tune that I thought would sing through the Grados, but John Cale's guitar feels stripped of its character and fluidity. The RS-2s drag their feet, with lack of dynamic swing and notes fading prettily into space. Once again, this is an obvious coloration of the headphones, and whether it is acceptable to you may be dependent on the type of material played.
In the end I decided to pass on the RS-2s because they didn't have enough versatility to be more than a third headphone for me, a significant step behind Sennheiser's HD580s and Grado's own SR-225s, both of which cost significantly less. (Hell, it's possible to get both for less than the RS-2s' street/internet price.) The musical rotation here goes from Chuck Berry's London Sessions to The Flaming Lips' Yoshimi Battles the Pink Robots to the Das Boot soundtrack, and my components have to keep up to stay around. Pretty-sounding as they are with the right musical material (and appearance-wise), I felt there wasn't enough substance to the RS-2s to justify their price tag, though there is enough potential that I find myself curious about both the RA-1s and the RS-1s. After hearing and/or owning the SR-60s, SR-125s, SR-225s, and RS-2s, the only Grado headphones I'd currently recommend are the SR-60s for their value, and SR-225s for their sonics. Carlo Flores
JOHN BRAZIER'S SYSTEM
LOUDSPEAKERS
Sennheiser HD 600 headphones.
ELECTRONICS
EarMax Tube OTL headphone amplifier.
SOURCE
Rega Planet (transport only), Perpetual Technologies P1A Digital Correction Engine and a Perpetual Technologies P3A Upsampling DAC (both with IS2).
CABLES
Acoustic Zen Silver Phantom digital cable and Acoustic Zen Matrix Reference interconnects.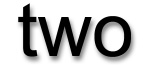 During the last six months I have done 99% of my listening via headphones. Like most of my audio pursuits, my current headphone setup was a project that took time and tweaking. What was once a simple office setup (Rega Planet/Tara Labs Prisms/Luxman receiver/Sennheiser HD600s) has become a highly involving and pleasurable configuration (Rega Planet/Acoustic Zen Silver Phantom/Perpetual Technologies P1A/IS2/Perpetual Technologies P3A/Acoustic Zen Matrix Reference/EarMax Tube OTL/Sennheiser HD600). As the setup evolved I tried a bunch of different equipment, yet I never strayed from the HD600s. These headphones sound plenty good, and with my efforts going to system matching I never bothered with other headphones. I looked forward to reviewing the Grado RS-2s. They are not the top-of-the-line for Grado, but the MSRP is nearly the same as that of the HD600s. The Grados are really nice looking, somewhat classic in their appearance. When I first caught my reflection in the mirror, I couldn't help but think of "Radar" O'Reilly of M*A*S*H* fame.
After about twenty continuous hours of break in, I set forth upon my first listening session, plopping in all the usual CDs for evaluation. Nothing was too striking—the Grados had good, clean, solid sound, though they were a bit "thin" in presentation. They were also just a bit forward. Would I call them bright? No, only forward, just shy of "bright." The HD600s sounded much more full and robust. Over the next couple of weeks I used the Grados as I would my HD600s, which is a lot. I work at home, and when I am in the "office" there are days when I am listening for four to six hours straight. The RS-2s grew on me, and I began to enjoy them more and more. I still maintain that they sound a bit forward, but not in an annoying way. As an example, I enjoy listening to Erykah Badu's Live for its deep bass and expansive stage. With the Grados, Badu's voice is clear and articulate, with that ever-so-slight hint of nasality, as with the HD 600s, yet with the Grados the recording lacks some of the ambience of the venue. This is what I am calling "thin." The bass is good and tight, just not as deep as I would like. When I played Dave Matthews and Tim Reynolds Live at Luther College, I found it less convincing than usual. This is a fine line I am talking about—had I purchased a pair of Grados two years ago, instead of the HD-600s, I might be opting for the Grados over the Sennheisers today.
I have to admit that after a month with the RS-2s, I contemplated getting a pair just to have around when I need a change. In the end I decided against it, but I came close to placing an order. Given the intimate nature of headphone listening, it is hard to maintain objectivity. This is a result of always being in the "sweet spot," regardless of room acoustics, reflection points, or listener seating. A headphone audiophile comes to expect consistent and reliable sound, and shifting the paradigm is tough. In the end I prefer the security and comfort of my Sennheisers. Speaking of comfort, the Grados are very, very light, with foam ear padding, but I found that after an hour or so with the RS-2s, I needed to pull them off and rub some life into my ears. I attempted to adjust the headband so that the pressure would be evenly distributed, but in the end I could not go more than a couple of hours or so before I just had to take a break.
I can definitely recommend the Grados. They are solid performers, and are worth an audition if you are in the market. John Brazier