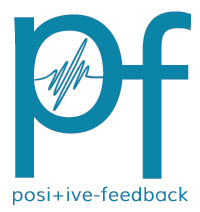 You are reading the older HTML site
Positive Feedback ISSUE 3
october/november 2002
From the archives, albums to dust off and give another spin
by Carlo Flores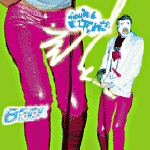 Beck, Midnight Vultures
Prepare to get your groove back. This is where I'm supposed to quote insane lyrics by a man who seems strangely composed, but lets face it, it'd only be a part of what makes Beck so damned good. Recording quality is surprising for an electronic-based album, but the sound is so refreshing that looking for sonic qualities is secondary. Sure, Midnight Vultures sounds like Sly and the Family Stone, George Clinton, and Beck emptied a wine cooler then recorded an album, but it's original, musically involving, and the album to play in the background during any activity. Interesting in 1999 is brilliant in 2002, and we're not even touching on Beck's place in musical history.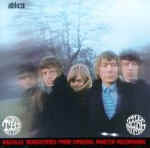 The Rolling Stones, Between the Buttons
You're excited as hell that the powers-that-be have re-mastered the ABKO catalog in glorious SACD. Not to mention that the current Stones vinyl market is very favorable to the serious collector. (I've been picking up early mono pressings of their stuff for great prices on the net.) But if your eyes light up at the thought of getting both the US and UK versions of Aftermath, your heart jumps at hearing Get Yer Ya Yas Out in all its glory, and you drool over Let It Bleed, don't forget Between the Buttons. It's an easy album to overlook, but here is where Bill Wyman became a bass god, and where The Stones gave us the energy and dynamic sound that makes their current incarnation sound like a sad imitation. To me, this is The Rolling Stones' equivalent to The Who's A Quick One (Happy Jack): absolutely essential when looking at the greatness of a band inspired. (The source of inspiration may not be, well, legal, but inspired nonetheless.)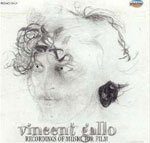 Vincent Gallo, Recordings For Film
Put aside all of the actors-trying-to-be-musicians assumptions you may have, Gallo has an understanding of a note's place in space and time. This covers his soundtrack work from 1979's If You Feel Froggy, Jump to the spooky sounds of 1998's Buffalo 66. While at times longwinded (with its 29 tracks), there are enough glimpses of talent on tracks like "The Girl of Her Dreams" and "Lonely Boy" that my finger finds its way to the Repeat Album function on the remote.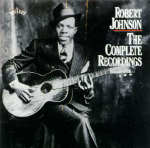 Robert Johnson, The Complete Recordings
People like me think they're hip to music, then they come across a blues and avant-garde jazz cultured bastard–in this case E.A.R.'s Dan Meinwald—and get schooled. My first foray into Johnson's work, a man I had only heard about (as opposed to heard) until recently, and now I can't get enough of him. Charles Bukowski said, "All my poems ain't gonna help. All the women I didn't screw surely ain't gonna help. I need somebody to blow me the blues. I need somebody to say, I understand, kid, now take it on in and die." (Notes of a Dirty Old Man, City Lights Books). Bukowski needed Johnson.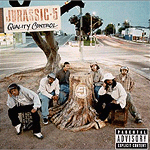 Jurassic 5, Quality Control
Like Beck, they have a new release, but first stepping back into this wonder of a work from last year is a wise move. Rap and hip hop get a lot of flack from the audiophile and music community, most of it deserved (I'm in the camp that Puffy and Will Smith need to be tortured by being forced to listen to their crap until the end of eternity), but here is a group that grasps the power of language and actually has something to say. From the dangers of fame on "World of Entertainment" to the search for a purpose on "Contribution," they spit words with authority and meaning above a bass line that's as interesting as anything in modern music. To be listened to with an open mind (which may be difficult for some), but the rewards are rich. Along with Mos Def, they carry Public Enemy's torch into the new century while destroying preconceptions about the genre.