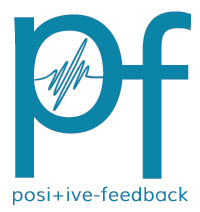 You are reading the older HTML site
Positive Feedback ISSUE 29

january/february 2007
CES - 2007, Part 1
by Dave and Carol Clark
This is our 12th CES and what do they do, but switch venues on us! Great... now we have to figure out where everything is logistically, get a hotel closer to minimize our traveling to and fro (Treasure Island served us well...), work out getting over to THE SHOW, and still see everyone that we can!
Well after lots of walking and getting lost on an occasion or two (along with a few very good dinners as well at Sushi Roku, Rosemary's, Mesa Grill, and Fiamma), we found that the Venetian has its ups and downs. Like the stairs, escalators, and crowded elevators. Even so, we found the Venetian to be rather okay for attendees and, depending on who you asked, either a pain or a blessing for exhibitors.
Some loved the sound, set-up, and traffic in the Tower, while others found the meeting rooms to be either good or not so good sonically (usually due to the fact that the walls allowed for too much music from the adjacent room to be heard) or for the lack of traffic. This was prevalent in the rooms that were at the end of halls where they were easily over looked.
Anyhow, here is Part 1 of our 4 part report (400 images, 16 pages, and counting). We are keeping comments down this time since this was new to everyone and getting the best out of what they had was a challenge for one and all—except for THE SHOW where we ran into lots of returning exhibitors and good friends who simply set things up as usual. Like...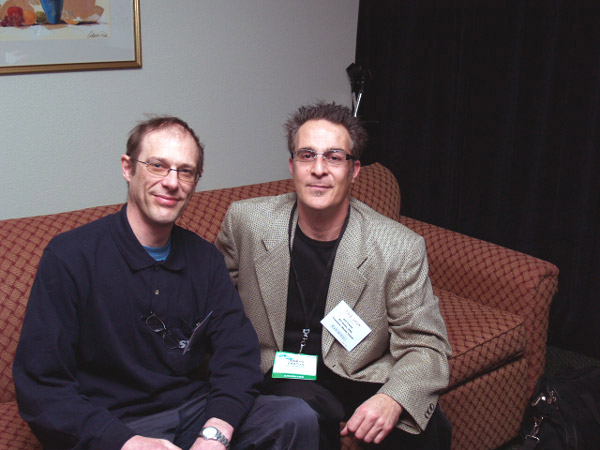 Joe Fratus and Simon Yorke.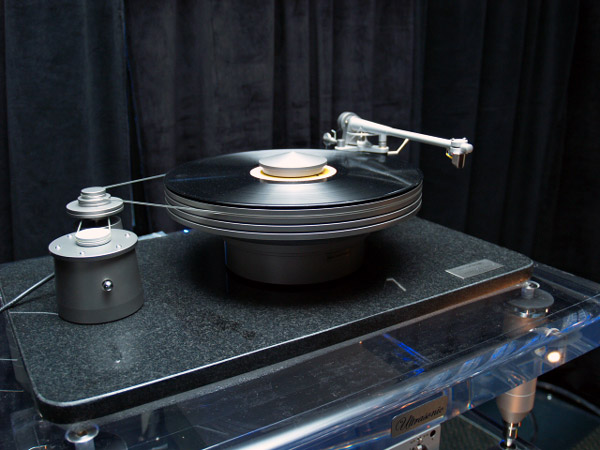 Simon Yorke Design S7 table and arm $18,500.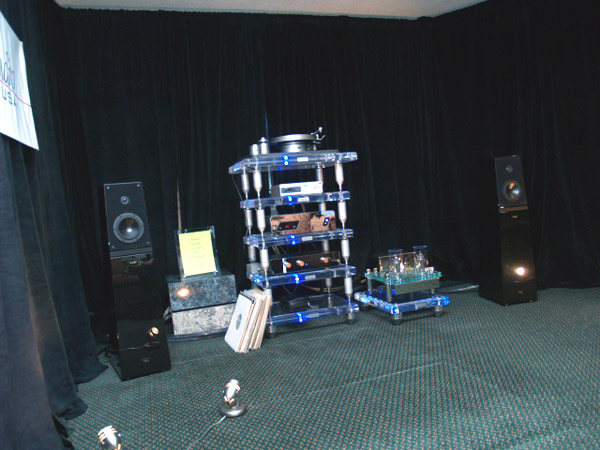 Art Audio room featured Verity Audio Parsifal loudspeakers $19,500 pr with Gill Audio Elise $7000, Audio Note IO-M $7500, Gill Audio Alana preamp $4500, Art Audio Adagio Stereo amp $13,000. The room used Clarity Power cords and Silversmith interconnects and speaker cables. The stands were by Custom Isolation Design, the Ultrasonic retails for $900 per tier.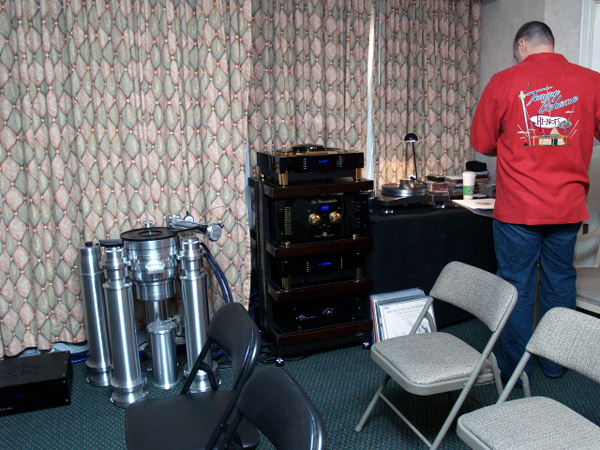 GTT Audio & Video featured the Vyger Indian Signature Turntable and arm $40,000 with an Air Tight PC1 cartridge $5500 shown with mbl 621a/1611e Transport/Dac $44,158 on a TAOC Audio Rack $6000.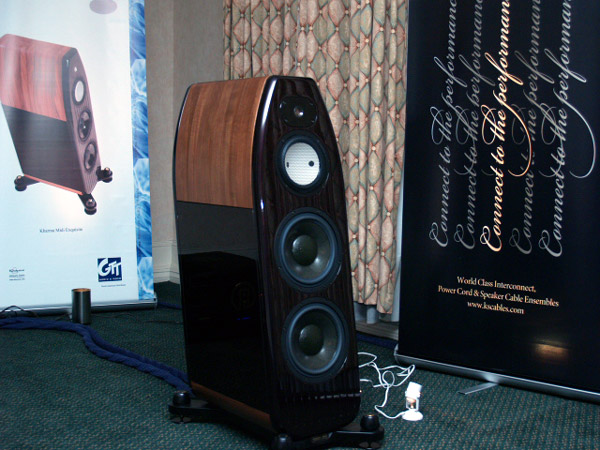 In the GTT room they used Kharma Midi Exquisite MkII loudspeakers $75,000 wired with Kubala-Sosna Emotion cables $2700 mtr/$800 additional meter.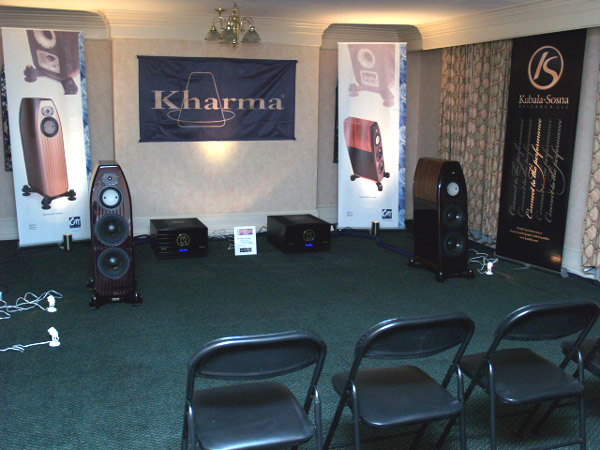 The GTT room used mbl amplification, sounding good as usual.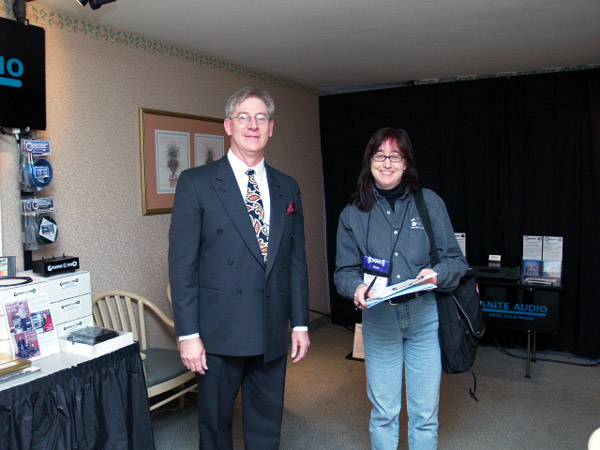 Don Hoglund from Granite Audio with Carol Clark.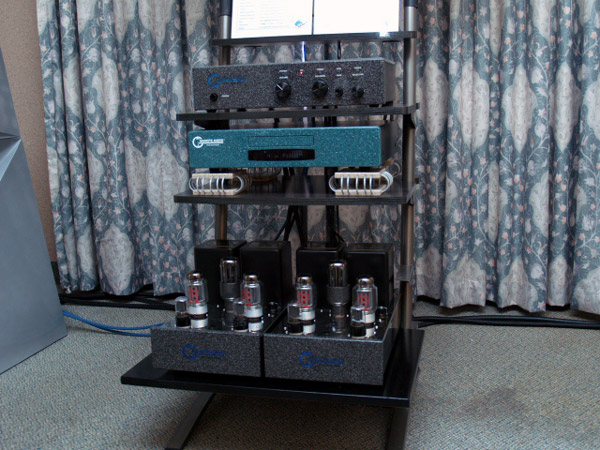 Granite Audio #657 CD player $2900, #770 tube preamplifier with phono section $4000, #864 tube amplifier with KT-88 $5000.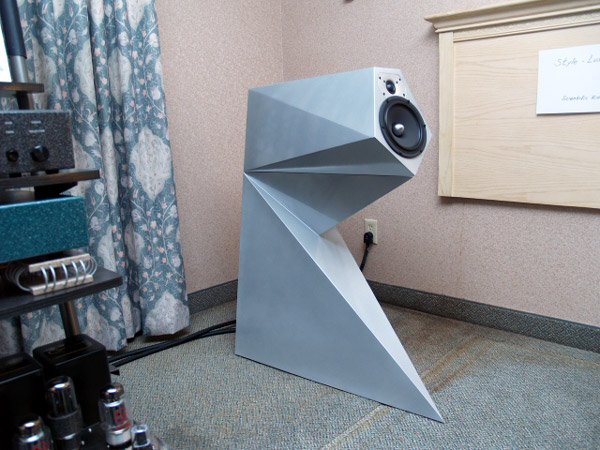 Scientific Fidelity speakers in the Granite Audio room. Way into the future! And they sound rather good too.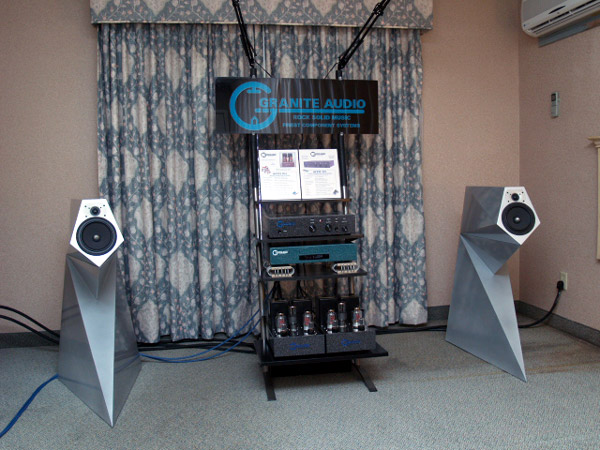 The Granite room used their own cabling.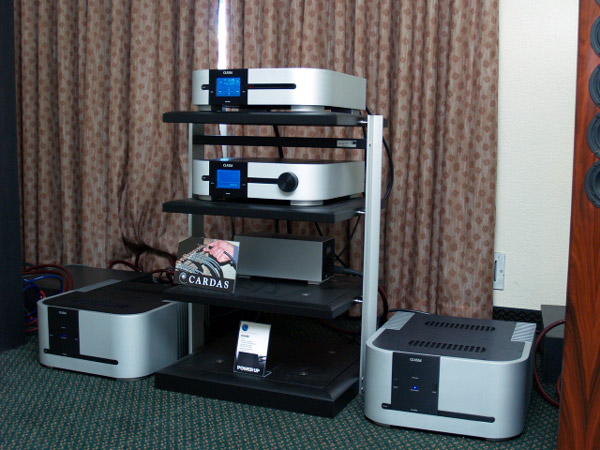 Epiphany Audio room showed all Classe amplifiers, preamplifiers, and CD player wired with Cardas Golden Reference speaker cables and interconnects.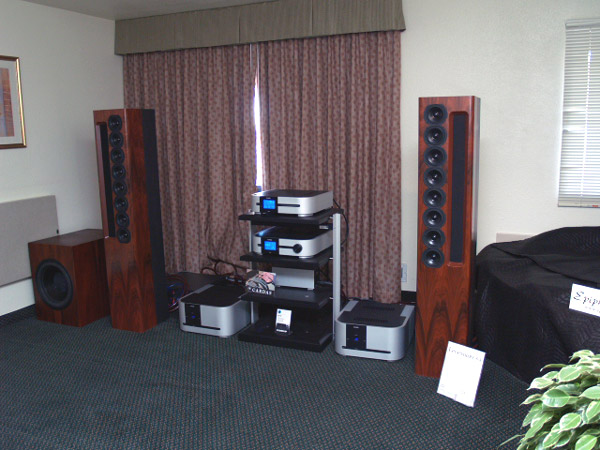 Epiphany Audio Legend 8-4 loudspeakers $13,900 to $22,900 depending on the finish.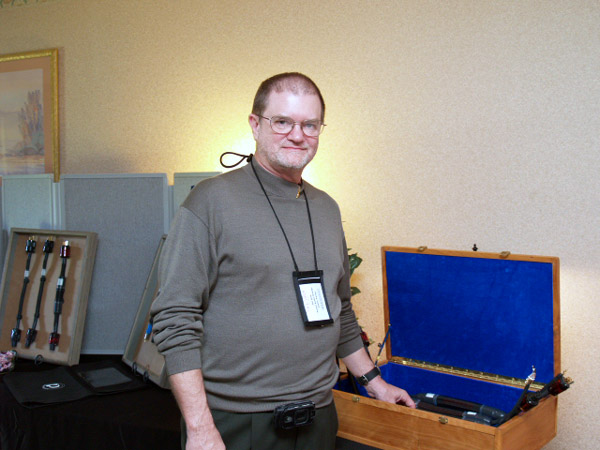 Jim Aud of Purist Audio Design cables.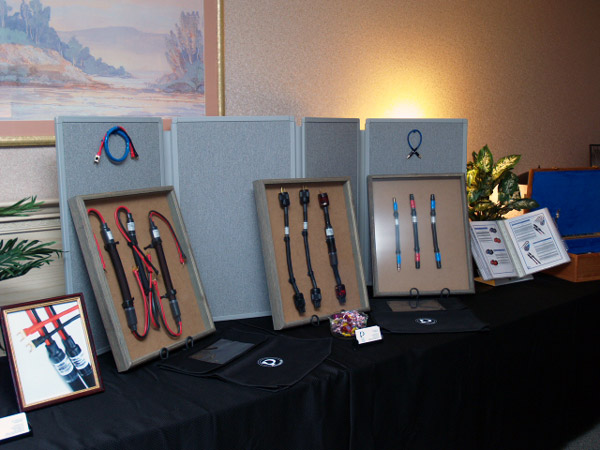 Purist Audio Design cables.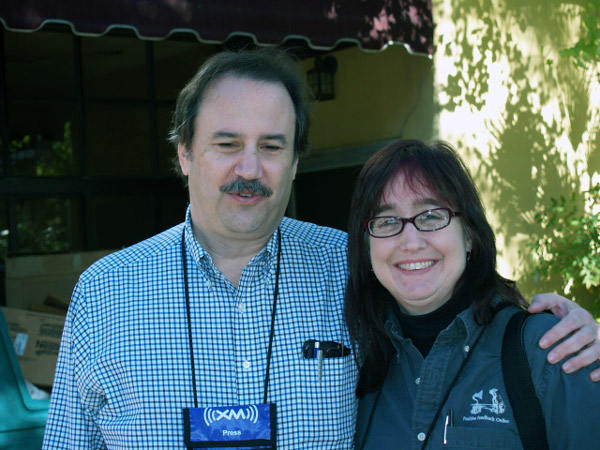 Dave Glacken and Carol Clark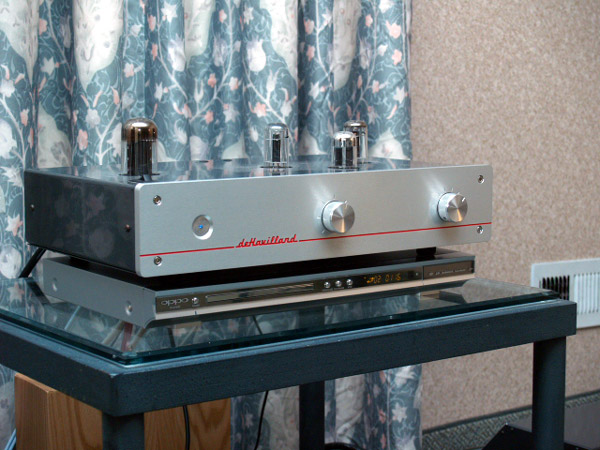 deHavilland Ultraverve preamplifier $2400.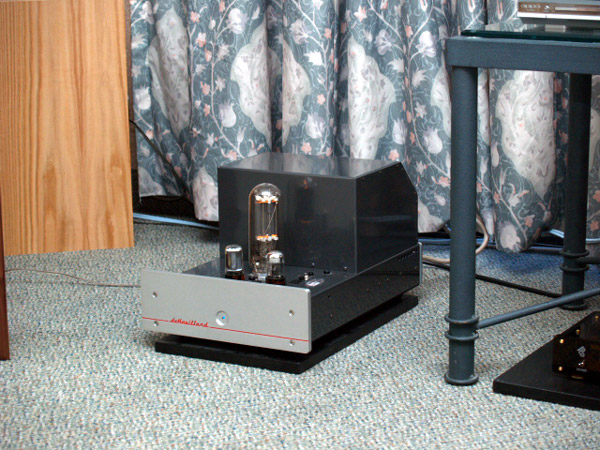 deHavilland 845g Aires amplifier $7999.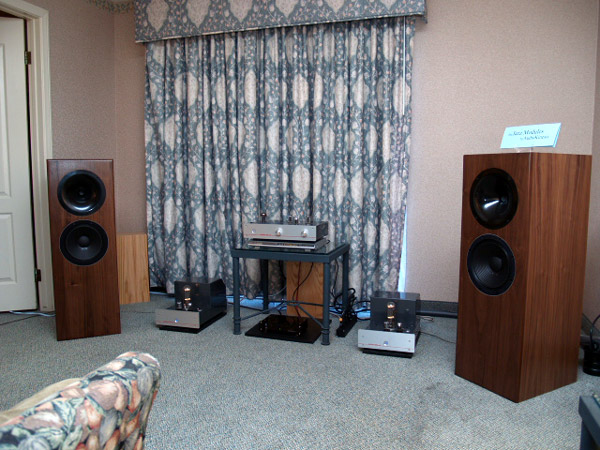 deHavilland showed with Audio Kinesis Jazz Modules loudspeakers $4200 pr. Big sound that was quite effortless and full.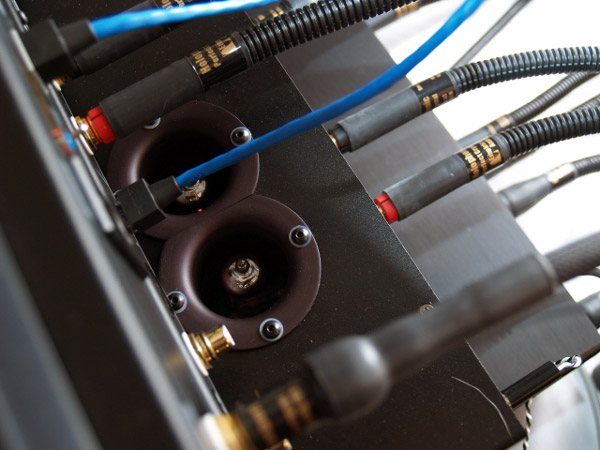 The back of Empirical Audio's Spoiler USB tube DAC $5999. Shown with Empirical Audio Holophonic PC interconnects $6200 1 meter pr.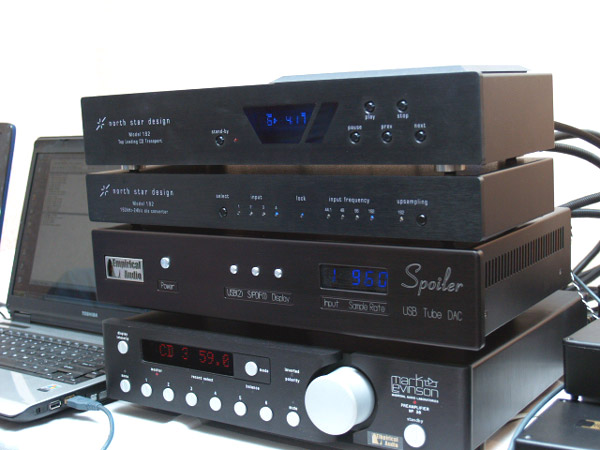 Empirical Audio equipment including the Spoiler USB tube DAC, modded Northstar 192 DAC $3000, modded Benchmark DAC-1 $3900, Modded Perpetual P-3A DAC $2900, and modded Mark Levinson #38 preamplifier $3500.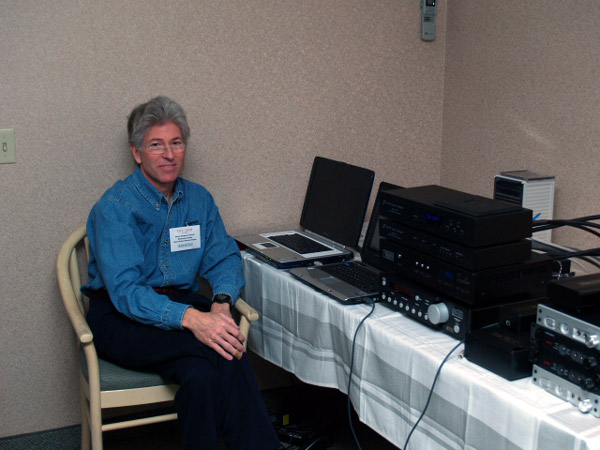 Steve Nugent of Empirical Audio.