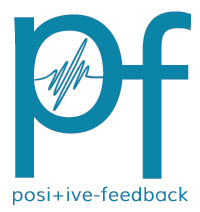 You are reading the older HTML site
Positive Feedback ISSUE 29

january/february 2007
Benjamin Britten, The Young Person's Guide to the Orchestra. Cincinnati Symphony Orchestra, Paavo Jarvi, conductor. Telarc Hybrid Multi-Channel SACD-60660
by Karl Lozier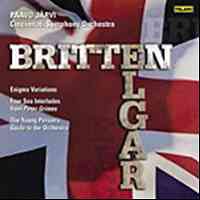 Though only two composers are listed, in the liner notes conductor Jarvi notes that this release pays tribute to three of Britain's greatest composers. In addition to Britain and Elgar he mentions Henry Purcell as the subject of variations on his theme used by Britten here in the Young Person's Guide. Britten wrote the Young Person's Guide to the Orchestra in 1946 for an educational film titled "The Instruments of the Orchestra." He
designed the composition for performances with or without narration. As with most of Britten's compositions for younger listeners, he manages to blend sophistication with simplicity. At this place in time I far prefer the sophistication without the narration. Repeated listening to this release has almost convinced me that I prefer this to the other selections. The excellent sound quality pitting the bite of the brass against their own and the orchestra's glorious sonority, makes this selection extremely appealing with great lively melodic variety.
The Four Sea Interludes from the fine opera Peter Grimes previously reviewed by me, come fairly close to also being variations on a theme. Some of the tragic setting of the opera is revealed in these deeply felt interludes. They follow their individual titles rather closely as a day at sea. Namely they range from Dawn to (Sunday) Morning to Moonlight and to what can be considered as a finale, Storm. As with the other two selections the sound quality is outstanding and aided significantly by SACD played on a truly good player.
Elgar's so-called Enigma Variations have received much notoriety, interest and intrigue for many years. Now the phrase "hidden portraits" is often thought of in regards to this music. Though some of the variations are purely musical, many of the variations describe his friends or even caricatures of them or events. Many people believe there is still more to be revealed in Elgar's Enigmas! Variation number one is about his wife, Caroline Alice Elgar. The fine liner notes by Eric Dudley are recommended for more details. Here again the excellent performances and fine details are beautifully and fully captured by the outstanding audio quality of this SACD recording. Music lovers as well as audiophiles are obligated to purchase these state of the art recordings to let the manufacturers know that their efforts are appreciated. If you find recordings that are not offered on SACD, drop an inquiring line to the company asking why they are not offering the finest sound quality and that you personally will put your money where your mouth is, if the choice is offered.