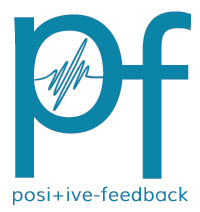 You are reading the older HTML site
Positive Feedback ISSUE 27

september/october
2006
More from Telarc - Dizzy and Al!
by Karl Lozier
Dizzy's Business, Dizzy Gillespie All-Star Big Band, Directed by: Slide Hampton, Special Guest: Roy Hargrove - MCGJazz CD1023

For lovers of big-band jazz, here we have the real thing. Dizzy Gillespie wrote three of the compositions. Thelonius Monk, Coleman Hawkins and other jazz musicians wrote the others while Hoagy Carmichael and Mitchell Parish wrote the justly famous Stardust. Heard on this recording are a total of five saxophonists, four trumpet players, four trombonist including one bass trombonist, one pianist, one guitarist, one bassist, one drummer and introducing vocalist Roberta Gambarini.
Not every musician is playing on every track. On most tracks three or four are featured as soloists and others are featured on other tracks. As examples, track number two features two saxophones, one trumpet and one trombone while on track four (probably my favorite track) the featured solo instruments are piano, trumpet and bass (all cleanly and clearly recorded) and so on for the other tracks, 12 in all. Big band lovers as well as other music lovers will cherish this new release. Outstanding soloists and many of them should and here does create a great deal of musically pleasing variety. The others as part of the covering band are simply outstanding. It would be a rare event to assemble a group such as this. Gambariniís fine vocal solos are culminated on the Stardust track that simply is beautifully and sympathetically performed. In short, here we have outstanding performing musicians, fine arrangements and direction. Top that all off with truly excellent audio quality with little spotlighting and a refreshing lack distortions. What more could a big band music lover ask for? Very logically another top recommendation is called for here.
Consequence of Chaos, Al Di Meola - Telarc CD-83649
This is definitely an Al Di Meola recording. Featured here and famous as the guitarist of blazing fusion jazz all the way. He has written all the compositions and logically is featured on most of them. He is joined by a large number of guests but not all on the same tracks. Typically there are from three to six musicians on most of the tracks. Perhaps a bit more difficult to describe than usual I will call this release upbeat, perhaps a bit funky and with a great deal of overall variety. It is showcasing Al's great abilities whether with the acoustic or the solid body electric guitar. At times he pitches in on keyboard and percussion. There is quite a bit of drum passages on many of the cuts as well as a great deal of percussion. The overall impression is of a well recorded studio session of a larger group than it really is with an unusual degree of presence. Percussion of various types including congas, bongos and cymbals is heard to good effect on many tracks. Acoustic piano and bass are on some of the other tracks. Though well played by a group of very experienced jazz oriented musicians, the compositions may not seem to be familiar to many listeners.
An impressive and well recorded studio release with a rather full and very forward perspective is an apt description. At times it seems as though the arrangements or musicians are trying to do a bit too much.
Al obviously wants a more forceful or driving effect and he succeeds. At times a more relaxed feeling or perspective is heard as a welcome change. All in all, very well done is a covering phrase but somehow subtly disappointing personally. All of the many Al Di Meola fans will, of course, have to get this recording and logically so. However if I were recommending him to newcomers, I would first suggest one of his numerous previous and rather famous recordings.