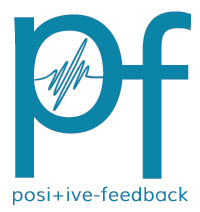 You are reading the older HTML site
Positive Feedback ISSUE 27

september/october
2006
Tarentule, The Atrium Musicae de Madrid, Dr. Don Gregorio Paniagua, conductor - recorded 1976. Speakers Corner HM 379 180-gram premium vinyl LP
by Tom Gibbs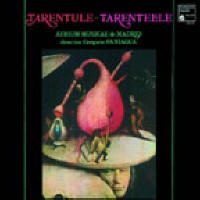 The premise behind the music on this superb Harmonia Mundi LP reissue from Speakers Corner is very curious, indeed. According to the liner notes, the tarantella dance form, which originated in the southern Italian province of Taranto, was concocted as an antidote to the bite of the Tarantula spider. Though not considered fatal, the spider bite inflicted a certain sickness and melancholy from which the victim suffered fever, violent convulsions and a constant sensation that death was inevitable. The cure was the tarantella, whose frenzied dancing and musical accompaniment would shake the victim from spider-inspired madness and provide relief from accompanying fever. Whether or not the delightful and diverse music here was effective in its intended use, it will surely provide the cure to whatever musical malaise you might currently be suffering from.
The album comprises a travelog visiting numerous incarnations of the tarantella, which enjoyed popularity throughout the Mediterranean region and beyond from the sixteenth to eighteenth centuries. Included are versions from composers as diverse as Couperin, Sanz, Montiverdi and Praetorius. Of course, many of the variations are anonymous, and director Gregorio Paniagua takes credit for several of the arrangements of traditional material, and actually wrote a couple of the variations in a style sympathetic to the originals. Much of the music is reminiscent in character of Praetorius' classic Terpshicore. Each of the arrangements employs a variety of instruments, ranging from harpsichord, viola de gamba, harp, organ, flute and percussion. The music making is nothing short of magical, and the Atrium Musicae de Madrid are obviously in their element with this music, as evidenced by the truly idiomatic and entertaining performances these pieces are given.
The 180-gram LP is stunning in every respect. The gatefold jacket lovingly replicates the Harmonia Mundi original, contains a wealth of information about the performances and is a true beauty to behold. Sound quality, as always from Speakers Corner, is incredible; the background underlying these delicately instrumented pieces is whisper-quiet, with zero groove modulation noise and nary a tick or pop. This is especially impressive considering the gossamer-like quality and intricate playing found on many of the selections, and enhanced the overall listening experience exponentially. The pressing was perfectly flat and flawless.
This disc represents a five-star listening experience and should not be missed. Very highly recommended!