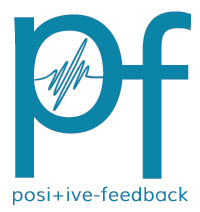 You are reading the older HTML site
Positive Feedback ISSUE 27

september/october
2006
The Coral Sea, Volcano and Heart. Hidden Agenda Records AHA!083
by Sam Roberts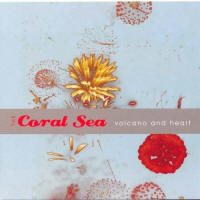 On first listen I was intrigued by the voice; haunting and instantly familiar. This voice was fragile yet soaring, at home among the best of the new crop of female indie-pop muses. Imagine my surprise when my curiosity led me to www.thecoralsea.net and I found there was no female in the band. Before you all accuse me of having too much wax in my ears take a listen to songs like "Lake and Ocean" and "Under the Westway" from the debut album Volcano and Heart from The Coral Sea and test the waters for yourself.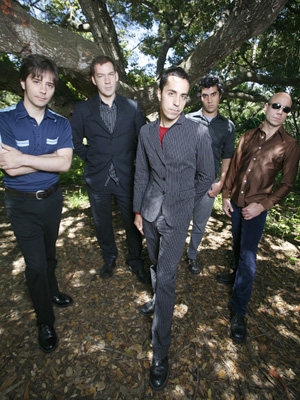 The album is the brainchild of lead singer and songwriter Rey Villalobos whose vocals paint a dreamlike watercolor reminiscent of sunset on the ocean in their hometown of Santa Barbara. Similar to Cat Power's latest sterling release The Greatest, songs bristle with anticipation, longing, and understated emotion. Strings and occasional horns are used not as a come-on here but truly infuse the music with a majestic atmosphere that can trigger bouts of serious immersion.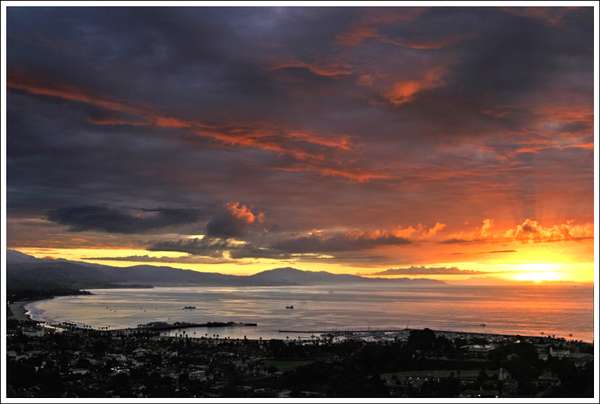 Some of the songs deal in somewhat clichéd lyrical territory, but Villalobo's earnest and inspired performance steers this release far from the shoe-gazing wasteland of many insincere indie-pop idols. On their first single and the opening track "Look at Her Face", the delicate introduction sets the mood for the string and noise-guitar backed zenith, truly an excellent pop song and well deserving of its increasingly mainstream airplay. Tracks like "In Between the Days" and "Yesterday/Tomorrow" show the band at the height of their ability to be at once solemn and commanding, and hint at influences such as Elliott Smith and Radiohead without retracing musically traveled ground. Occasionally on tracks such as "Ancient Modern People" they decide to turn up the amplitude, however this seems to void their unique ability to flesh out a specific scene, and the songs become forgettable.
If I were asked which of the band's recordings this was, I would suggest at least a fourth or fifth release as most songs are well conceived and the album has a mood and flow like few debuts I have heard. If your taste in artists includes such fare as Cat Power, PJ Harvey, The Smiths, or Ambulance Ltd., I encourage you to see if The Coral Sea can pull you into their world.