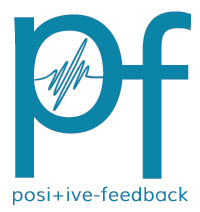 You are reading the older HTML site
Positive Feedback ISSUE 26

july/august
2006
The Return of Reference Recordings!
by Karl Lozier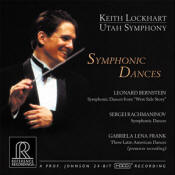 Rachmaninov, Symphonic Dances; Bernstein, Symphonic Dances from "West Side Story"; Gabriela Lena Frank, Three Latin American Dances, Utah Symphony Orchestra, Keith Lockhart, conductor (Reference Recordings RR-105)
Gabriela Lena Frank was born in Berkeley, California, in 1972, and is of Peruvian descent. Lockhart and the Utah Symphony premiered and recorded her delightful Latin American Dances in 2004. Bernstein's Symphonic Dances from "West Side Story" were first performed fifteen years before Gabriela Frank was born. To quote her, "… the first dance intentionally picks up where Bernstein's leaves off in an unabashed tribute to Bernstein's symphonic dances." In all other respects, that dance, "Jungle Jaunt," and the two that follow, are more attributable to her Peruvian ancestry. All three are unique, and I found them instantly appealing and melodic. Bernstein's dances from "West Side Story" are well known. Keith Lockhart and the Utah Symphony present them in a classical manner, to great effect, aided greatly by Reference Recording's outstanding sound quality. The resurrected team of Keith Johnson and Tam Henderson are again producing recordings that reflect their high standards, and I recommend this disc highly.
For many listeners, Rachmaninov's Symphonic Dances will be the main reason to acquire this disc. These pieces are well known for their brilliant orchestration and use of an alto saxophone. Other instrumentation includes chimes, glockenspiel, xylophone, triangle, tambourine, and two harps. These exotic instruments are used tastefully—almost conservatively—but beautifully. Pay close attention to the English horn in the first dance. Think of it as a larger, baritone oboe that handles a rather small, three-note motif that is repeated by the clarinet and the bassoon. Try to pick out those three instruments as the motif gets repeated. Everything is handled as beautifully and cleanly as in any previous RR release. Lockhart's excellent control of the augmented orchestra is a bit on the light and fleet side. Tympani are given their due, with fine clarity and impact. Reference Recordings again shows how good their unique HDCD recording system can sound, even if the disc is played as if it were a standard redbook CD (though ultimate quality requires a player with the HDCD chip).
Reference Recordings recorded Rachmaninov's Symphonic Dances with the Minnesota Orchestra conducted by Eiji Oue in 2001. I gave that disc (which, aside from the Rachmaninov pieces, contains completely different selections) my nomination for best classical recording in 2001. This new release is easily its equal. The earlier recordings (RR- 96CD) sounds a tad richer and more mellow, but the Utah Symphony tympani are cleaner and more tightly controlled, and have slightly more impact. I was surprised to find that Oue takes almost two and a half minutes longer to perform these dances than Lockhart! Serious listeners should get both of these outstanding recordings and compare them.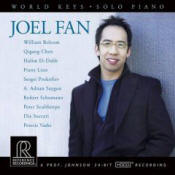 World Keys, Joel Fan, pianist (Reference Recordings RR-106)
Made early this year, World Keys appears to be the first recording done after the resurrection of Reference Recordings. (RR-105 was recorded a year and a half earlier, in 2004.) This is the debut solo album by pianist Joel Fan, who is being highly touted by Tam Henderson, the producer of Reference Recordings. As is the case with many other recording artists, Fan's background is beyond reproach, including studies at the Juilliard School and the Peabody Conservatory. Fan is also a member of Yo-Yo Ma's well-known Silk Road Ensemble.
World Keys is as far ranging as its title indicates. Casual listeners will probably be familiar with only two of the ten pieces—sonatas by Prokofiev and Schumann, who represent Russia and Germany. Other composers represent Turkey, Egypt, China, the United States, and Australia, among others. Many of the selections evoke the atmosphere of the composer's native country, though I, for one, am not familiar with music from, say, Syria or Latvia. In any event, I thoroughly enjoyed the recital, and found the selections both unexpected and appealing. Still, I would have preferred to have RR include at least one famous, showoff composition.
As expected, the audio quality is supremely enjoyable, and is relaxed and detailed at the same time. Fan's playing is pretty much "into the keys," but with a consistent, relatively light touch. Every note is clearly revealed, with nary a hint of treble emphasis or edginess. The piano sounds a tad on the mellow side, which had me wondering if it was an American or a German Steinway, but I found no hint in the accompanying press release. I recommend this disc highly, as an enjoyable trip down pathways less traveled.