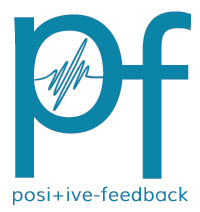 You are reading the older HTML site
Positive Feedback ISSUE 26

july/august
2006
Tom Petty, Highway Companion
by Ed Kobesky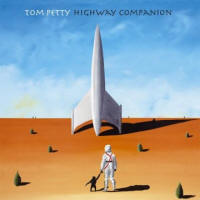 Remember a few years ago when Beck temporarily abandoned his funky eclecticism and went all Gordon Lightfoot on us with the melancholic Sea Change? That's kind of where Tom Petty's at with Highway Companion.
Since 2002's angry rant on corporate greed, The Last DJ, he's loved, lost, and loved again. He's also made cryptic references to recent dark times; leading to speculation that he suffered a brief bout with substance abuse. Yet by all accounts, he's back in control and on top of his game. A younger man might feel victorious, cocky even, but Petty's too wise for that―he knows the ebb and flow of life too well.
As Petty's third solo album, Highway Companion is completely devoid of Heartbreakers, but not heartbreak. That means no Damn The Torpedoes-style rockers. In fact, at first listen, you might wonder whether it was Rick Rubin in the producer's seat instead of former Wilbury Jeff Lynne, who keeps the arrangements surprisingly spare, letting the simple beauty of this understated set shine through.
For the most part, Highway Companion isn't about the journey itself. There's little in the way of road trip clichés―no wind in the hair, and precious little about the act of packin' up yer old suitcase. Instead, it's about getting back ("Square One"), getting out ("This Old Town"), and coming home ("Down South"). When Tom Petty travels these days, it's with a purpose in mind. It's not always fun to ride shotgun as he settles old scores, rekindles old flames, and laments the passage of time. However, it's not boring, either.
For such a reflective album, Highway Companion is short on anger or longing. It also lacks the self-consciously picturesque, cinematic imagery of Last DJ tracks like "Blue Sunday". If Highway Companion is Tom Petty's road movie, it's a small, independent flick as opposed to a big Hollywood blockbuster. That's sure to disappoint some of his fans and delight others.
Despite being in an easy-does-it kind of mood, Petty displays his usual versatility. The bluesy lead-in, "Saving Grace", gives way to the folksy "Square One". From there, it's on to fun little ramblers like "Big Weekend" before wrapping up with "The Golden Rose", a lovely farewell anthem tinged with bittersweet regret.
The CD sounds great, with excellent separation between instruments and perfectly scaled vocals. Given the spare arrangements, there's very little sonic overcrowding. A quick internet search revealed no vinyl version yet available, but I did find mention of a forthcoming 180-gram version on one British music site. Coming as it does from American Recordings, I'd imagine one is in the works. Judging by previous Johnny Cash releases on the label, it's probably worth waiting for.
If Highway Companion signals a new, more personal direction for Tom Petty, it's not a bad thing. He's taken up enough causes for one career, from his public feud with MCA over increasing record prices to his most recent record decrying the sorry state of FM radio. Highway Companion proves Petty doesn't run on piss and vinegar, and that means many more great songs to come.