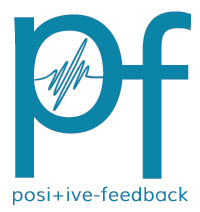 You are reading the older HTML site
Positive Feedback ISSUE 26

july/august
2006
21st Century Vinyl - Michael Fremer's Practical Guide to Turntable Set-Up
by Greg Weaver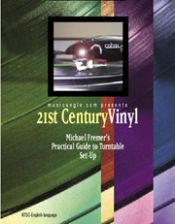 Produced by Michael Fremer in association with Music Angle.com - $29.95, NTSC DVD
Touted as the "First of its Kind," Stereophile Contributing Editor, Music Angle Editor and analog maven Michael Fremer's 21st Century Vinyl - Michael Fremer's Personal Guide to Turntable Set-Up DVD is a wonderful and a long overdue tool. I pre-ordered mine from Music Direct, and in doing so, was treated to an autographed copy.
Loaded with clear and easy to understand instructions which fully cover three different levels of turntable setup (good, better, best), this is the perfect instructional disc to allow any vinyl fan to lose that last excuse or overcome any remaining fears about changing cartridges and setting up and maintaining their own turntable. Michael walks the adventurous analog lover through the step-by-step set up process with a Pro-Ject RM 5, a Rega P5 and a VPI Scoutmaster. His affable sense of humor, combined with his vast knowledge on the subject, often merge to make these video primers as entertaining to watch, as they are instructional.
As well as the troika of comprehensive set up procedures, the disc includes a light-hearted introduction and an interesting and informative interview with Sterling Sound Mastering Engineer, George Marino. For computer users, there is a 20-page Adobe PDF document full of diagrams, photos, charts, and record cleaning tips. The insert even extends discounts on the purchase of the superb Wally Malewicz designed tools available at www.wamengineering.com.
The DVD menu affords direct access to all the features as well as to each of the three levels of table set up procedures. Once that tier choice has been made, the viewer is provided with the finer ability to move directly to a specific step within each set up process. Each dedicated turntable section is broken down into sections to deal with Initial Set-Up, Cartridge Installation, Horizontal Geometry (Overhang and Zenith Angle), Vertical Tracking Force, Anti-Skating, Vertical Tracking Angle/Stylus Rake Angle, Azimuth, and Wrap-up as applicable. This is a very convenient feature for those who may wish to come back to one particular step of the instructions in the future.
When you have made it through this disc, even the most timid vinyl lover will be armed with the knowledge they need to set up and maintain their turntable and to change cartridges on their own. They will not only know what do, in what order, and what impact each step of the process has on overall setup, but they will know what tools they need and how to use them effectively to allow them to maximize the performance of virtually any turntable they might encounter.
And, for those of you who like to explore, there is even a hidden "Easter Egg." But, you won't find it using your home DVD Player, you'll have to throw it into your computer and go mousing around. Though the half hour long hidden video you will locate has nothing to do with turntable set up, it will give you an interesting glimpse into Michael's past.
I've probably set up something like 500 (or more) 'tables since the late 1960s, and I've likely modified that many more! But for the LP lover who has never done so out of fear or lack of confidence, or has tried and had something go wrong, this is, in my opinion, the perfect nudge to get them past the stigma and fear. This is a must have disc for any vinyl fan at any level of accomplishment. A hearty well done, Michael. By the way, what took you so long?