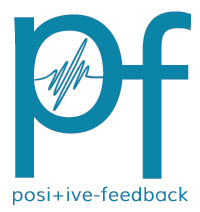 You are reading the older HTML site
Positive Feedback ISSUE 24

march/april
2006
Vilvaldi and Bach
by Stephen Francis Vasta
VIVALDI: Gloria in D, RV 589
BACH: Magnificat in D, BWV 243*
Tamara Matthews, soprano; Deanne Meek, mezzo-soprano; Mary Phillips, alto; *Don Frazure, tenor; *Stephen Powell, baritone; Boston Baroque/Martin Pearlman Telarc CD-80651 (53:19)
Martin Pearlman's series of period-practice recordings with his Boston Baroque has been praised its high quality, in performances that maintain musical as well as scholarly interest. The director brings out the dance elements in these popular choral works with lithe, sprightly rhythms at moderately brisk tempi. In the Bach, Et exsultavit has a nice dancing lilt, while Esurientes steps elegantly. The dotted rhythms of Vivaldi's Domine Fili unigenite almost gallop (though the chorus barely avoids the "he-he-he" effect on the melismas of "unigenite"). But the clarity and drive doesn't come at the expense of sheer aesthetic appeal. I did want a more full-bodied string sound in the Vivaldi, but the Bach lacks nothing in sonorous weight - the broad legato of the introduction to Et misericordia is almost luscious - with flutes, trumpets, and oboe d'amore contributing to the colorful tapestry. In both works, the continuo organ supplies attractive, liquid registrations.
The singing will pleasantly surprise those who equate "period" singing with dry, academic desiccations. The Boston chorus clearly fields fewer singers than Robert Shaw's Atlanta Symphony Chorus, on Telarc's earlier version of this program (CD-80194), but their clean, focused lines merge in the homophonic passages into a well-balanced, cushiony sonority, while their semi-detached execution of the fugue themes allows us to "hear through" the busiest textures. One might cavil mildly at Pearlman's apparent insistence on an unvoiced pronunciation of s's: "misserere nobis," "ekssultavit," and "missericordia" are distracting to those of us brought up on old-fashioned Italianate Church Latin.
The solo singing, too, blends the best of both the scholarly and the traditional approaches. The contrasting timbres of soprano Tamara Matthews and mezzo Deanne Meek blend well in Vivaldi's Laudamus te; they allow color in their voices, but render the fioriture in a noticeably straighter tone. This perhaps explains the stiffness one hears in Matthews's Domine Deus, but she relaxes for Bach's Quia respexit, poignant and dignified. Mary Phillips sings the alto music in a pleasing dark timbre, without any excess vocal weight. She and tenor Don Frazure are evenly matched in Bach's Et misericordia; the low tessitura of the trio Suscepit Israel, though, leaves Phillips at a disadvantage opposite the two higher-voiced women. The male soloists, of course, appear only in the Bach. Frazure's Deposuit has a nice thrust and dash; Stephen Powell brings a supple, resonant baritone with a good breath supply and an easy low extension to Quia fecit mihi magna.
The acclaimed Robert Shaw edition of this coupling has long been a mainstay of Telarc's catalogue. That Pearlman's work sustains comparison with that of the legendary choral trainer speaks volumes for his achievement here. Warmly recommended.