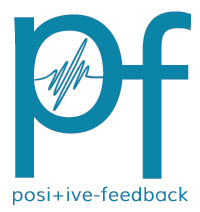 You are reading the older HTML site
Positive Feedback ISSUE 22

november/december
2005
Christmas Goodies, Part 2
by Bob Neill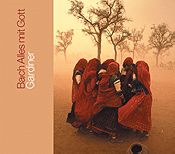 The Cantatas of J.S. Bach, performed by John Eliot Gardiner, the English Baroque Soloists and the Monteverdi Choir, SDG.
Bach's cantatas, the center of many a music lover's world, can be brooding, melancholy, tragic, joyful, triumphant, romantic, angry, contrite, at peace, —all within a sense of the world that feels emotionally coherent and somehow blessed. Whether you attend to their texts or not. Whether you are Christian or not. Whether you are even religious or not. Which is how major art retains its power on into later times that have little or no connection to the one in which it has its original meaning. Musical (and literary and visual arts) canons are made up of works whose creators somehow saw around or through their immediate worlds. There is no explaining (though there is lots of talk) about the thing that is in works that enables them to do this. The wisest art historians and critics are satisfied to simply say that we know it when we hear it!
For me, it is the blessedness, a sense of grace that always comes home in Bach's cantatas: a sense that the worst that can happen to us exists within a context which surrounds and contains it. They bring an enormous sense of wellbeing. The Harnoncourt series on Teldec, which was originally on vinyl, gets a lot of this, his unpolished young male altos providing to our ears a sense that this music has not left the ordinary world behind in its effort to rise to a restorative perspective on it. Koopman, in his revived series on Challenge Classics, gets a lot of it with the overall sense of ease that often goes hand in hand with the experience of firmly held faith in the goodness of the world. His latest album, volume19 on the way to a full series of twenty, is especially good, one of the best albums of the year.
But to my ears, more and more, it is Gardiner and his forces who are most effective in getting at what makes this eighteenth century music timeless. To use one of the most useful of contemporary expressions, they have 'it.' They have an enormously engaging freshness that may well come from using a variety of forces required by the circumstances of doing the continuing schedule of 'live' performances that make up this series. It may be the fact that the performances are 'live.' It is very likely because what makes Gardiner to my ears just a so-so interpreter of Mozart makes him a perfect interpreter of Bach. Unlike Suzuki on BIS, he is not overwhelmed by devotion. He seems to feel the life force in Bach's music, perhaps a maturer one than he finds in Mozart, that comes from the extraordinary man himself, for whom Christianity was as much a medium as it was doctrine. Christianity was the loom on which he wove his art. With Gardiner's performances, we get the sense it could have been any 'world view,' so long as it had full-fledged human and spiritual dimensions.
Okay, where to start?
Alles mit Gott is my recommendation, a recently discovered and authenticated cantata (2005) here in its first recording that I know of. I came to it with modest expectations and haven't been able to turn it off yet. It is now one of my favorite cantatas. What makes the CD on which it is presented to us a perfect introduction to Gardiner's Bach cycle as a whole is that to fill out the recording, Gardiner has provided a sampling of symphonias, chorales, and arias from other cantatas in the cycle. A highlights reel that will tell you just about all you need to hear to know that I've not been exaggerating the excellence of this series. Alles mit Gott was recorded in Air Studios in London this past July. The others were recorded 'live' on site in churches in Germany, France, and the US.
Cantatas for Christmas Day; Cantatas for the Day after Christmas
Series Volume 14.
A second choice for an entry point into the series, especially given The Season, might be this latest release in the series. Performed 'live' at St. Bartholomew's in New York City on December 25, 2000, as expected they are full of especially good feeling that belongs to goodness delivered, so to speak. You will not get the full range of Bach in this music—all the news is good, though there is some bullish crowing directed at Satan. The chorales that invariably conclude Bach's cantatas are particularly satisfying in these Christmas works.
Cantatas for the Nineteenth Sunday after Trinity; Cantatas for the Feast of the Reformation.
Series Volume 10.
This is more typical of Bach cantatas as a body of music. The first group are wintry and conflicted, as Gardiner himself characterizes them. The texts are the usual penitential fare of Calvanist self-indictment, their edges softened a bit by the music, broadening their significance. The second group, as befitting a celebration by reformed Christians of a celebration of the Reformation itself, are more upbeat and celebratory. A fine sampling of what you can expect from Gardiner's splendid series as a whole.
System used for audition: Audio Note: CDT 2 II transport, Dac 4.1 Balanced, M6 preamplifier, Neiro 2A3 monoblock amplifier, AN-E/SPe loudspeakers with Sogon, AN-Vx, and Spx cabling.
Bob Neill, in addition to being an occasional equipment and regular music reviewer for Positive Feedback Online, is also proprietor of Amherst Audio in Amherst, Massachusetts, which sells equipment from Audio Note, Blue Circle, Manley Labs, and JM Reynaud, among others.