MIKE PESHKIN'S SYSTEM
LOUDSPEAKERS
Infinity P-FRs.
ELECTRONICS
Anthem Pre-1 and 100-watt Monarchy 100SE monoblocks.
SOURCES
Audio Alchemy CD Pro, VPI Mk. IV turntable with a JMW10 arm and Benz Glider cartridge or a Dynavector 20XL.
CABLES
Interconnects and speaker cables range from home-made "twisties" to MIT and Goertz.
ACCESSORIES
Walker Audio Valid Points, Vibrapods, and sorbothane. AC by Adcom. A VPI record cleaner with both homemade and commercial solutions is used to clean LPs.
Beginning a review by listening to a piece of music you know extremely well can be painful, and I'm not talking about the pain of a slight scratch, but the pain of multiple broken bones! So it was when the first record I played through the Eastern Electric MiniMax phono stage was the Reiner/CSO Sheherezade on RCA (LSC2208). My copy is a 1S-1S in almost pristine condition. I'd always enjoyed it for its great sound and its great performance of a favorite piece of music, but this time I knew with the first notes that I was hearing a piece of equipment that I would be sorry to review. This is NOT, I should hasten to add, because the MiniMax sounded bad, but because it sounded so darn good, and it wasn't even warmed up, let alone burned in. These things have to be returned to the distributors/manufacturers at the end of the review period, you know!
It's almost a shame that the MiniMax sounded so good directly after unpacking it—the improvements after break-in might cause serious damage, as in a smile that can't be erased. Breaking in this unit is no quick task. Bill O'Connell, the importer and distributor, recommends 100 hours. That's a lot of time to listen to a cold-sounding preamp, but this is no cold-sounding preamp! It is also drop-dead gorgeous, with big hunks of iron sitting atop its chassis. Its permalloy transformers look bigger than some of the transformers I've seen in amplifiers. Add the high-quality RCA connectors on the back, the point-to-point wiring within, and the ceramic (NOT plastic) tube sockets, and you're talkin' about a serious piece of equipment. Loading can be chosen at 47K or 100 ohms, but since the phono stage in my Anthem preamp is fixed at 47K, I made my comparisons at that setting. (Okay, I did change it a couple of times, but it proved far too painful to listen to my Dynavector loaded at 100 ohms—it sounded too good!)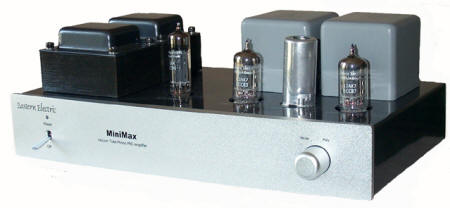 I think my Anthem preamp is a giant killer. The interesting thing about it is that it was merely a very good preamp until I put an RCA (Mullard) 5AR4 in the power supply instead of the supplied Sovtek GZ34. Replacing the supplied Sovtek 12AT7s and 6922s also improved the sound, but the big surprise was that rectifier tube. The Anthem throws a beautifully detailed soundstage, with very believable three-dimensional images, but the MiniMax helped make its line stage portion create wood and flesh. I was transported to the recording site, where I listened to Pierre Monteux conducting the London Symphony right in front of me. It was so real, I wanted to take a hammer to the Anthem, and as I just told you, it is a giant killer! What superlative does one use when a giant killer is bested by a little bitty thing like the MiniMax?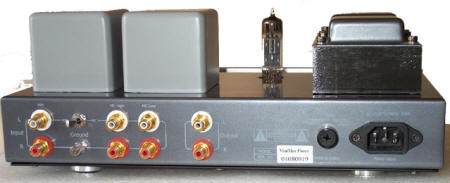 Throughout the review period, I moved interconnects between the phono section of the Anthem and the MiniMax. It isn't that I can't live without the MiniMax, as the Anthem sounds very beautiful, but after sinking $32,000 into my brand-new house so that I'd have a listening room, a game room, and a wash room (that's a nice term for a toilet, guys) in my basement, AND tossing in $22,000 to rebuild my father's 1965 Cadillac El Dorado convertible, I just can't afford any toys right now. (Of course, it doesn't help that I have only worked a total of twelve days so far this year because of health problems, but that negative crap is in the past.) By switching interconnects, I could hear the sonic improvements of the MiniMax quite easily, and I cried. Lordy! Did I cry! While the soundstage is not as wide as the Anthem's, the layering of images, the texture of each instrument, and the dynamics, OY VEY!!! The attack of each instrument was so real it was uncanny.
The LP reissue of John Coltrane's Blue Train (Blue Note BST81577) is no sonic revelation. It's not a bad-sounding record, but God alone knows what abuses the tapes, used to make the DMM masters, have gone through. The MiniMax allowed all of the drama and beauty of that record to be heard. If you don't have a copy—ANY copy—of this record, go out and find one. It is a beautiful example of the reason jazz buffs speak reverently of Coltrane.
Jimmy Cliff's self-titled LP on Earmark (43006) is fun to listen to—again, not the be-all-and-end-all of recordings, but if you're a fan of reggae music, there's a lot of history there. The MiniMax did not make a Lamborghini out of a '64 Chevelle, and I have to admit that my Anthem tries to do so. The MiniMax is just not as warm as the Anthem, though it is more detailed. I often found myself thinking that this was a tube preamp for solid-state guys. It is SILENT, folks, as in absolutely no tube rush.
Female voices can tell you a lot about a piece of equipment. If you remember the sound of some early solid-state equipment, you know that it couldn't handle a lot of the female talent of the time. Joni Mitchell sounded hooty, Joan Baez sounded more like a man than a woman–the list of atrocities went on and on. This equipment sounded okay with The Who or the Rolling Stones, or what was always on my crappy stereo at the time—Jethro Tull—but female vocalists just didn't sound good. With the MiniMax in my current system, it was another story. Rickie Lee Jones' self-titled LP (Warner BSK3296) sounded great. Her voice is a tough job for any piece of electronics, as it is easy to make her sound screechy. Not with the MiniMax. The great sound of my promo copy was all there. The MiniMax delivered that sexy voice in, well, a very sexy manner. Another fun record, and quite well recorded, is Edie Brickell and the New Bohemians' Shooting Rubber Bands at the Stars (Geffen GHS24192). I've heard this LP on quite a few systems, and it can sound pretty harsh, but not through the MinMax. It was quite detailed, and Brickell's voice was clear as a bell. "What I Am" is a hoot—I had a big smile on my face while that played.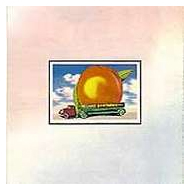 If you like female vocalists, you'll love the MiniMax, but it was a bit laid back with male vocals. There was not as much grit and anger as there should have been on some of the LPs I played. The MiniMax was not as beefy as the Anthem, but the faults were not glaring, and my quibble about male voices is a whisper in a thunderstorm. While listening to "Ain't Wastin' Time No More" on the Allman Brothers' Eat a Peach LP (Capricorn 2CP0102), I was doing the buttock dance, yet I felt there should have been more drive, more grit. The Dillinger Four's Versus God (Hopeless Records HR644-1) is proof that there are still folks doing valid angry-young-man-type rock and roll. With the LP mastered by Stan Ricker, the anger of the lyrics on this record is not to be missed, and with the MiniMax, I didn't miss it. When I switched interconnects and re-listened to side two through the phono stage of the Anthem, I heard a bit more anger, but maybe it was tube rush.
If you're a sax fiend, you'll love this unit. Ravi Coltrane's saxes sounded so real on Art Davis' A Time Remembered that I sat up straight in my chair and said a loud "Wow" to myself. The listening session that night started with Dire Straits' Love Over Gold played at ear-bleeding levels. My wife was bopping around like a teenager, enjoying the record as much as the goofy old codger (who I will NOT identify) sitting in a chair, playing air guitar. I like doing two things when listening to a new piece of equipment—play it ppp, then play it fff. Both will tell you things about the piece. The quiet play will show how it handles dynamics, and the loud play often reveals underlying harshness. Love Over Gold sounded great. Steeleye Span's Commoner's Crown followed Dire Straits that night, and the MiniMax delivered the thrill that Maddy Prior's voice always gives me. "Little Sir Hugh" is a chilling song, with some gruesome lyrics. If Prior's voice isn't reproduced clearly enough to understand the lyrics, it's just another song, but the MiniMax did a great job with her voice.
I thought that was good, but I was unprepared for the next LP. Janos Starker's Bach solo cello records on Speakers Corner (Mercury SR3-9016) are a tribute to great engineering, but mostly to Starker's virtuosity. Although I have one of the original LPs (not the box set, darn it), I was unprepared for having Starker playing in my room. I apologize for the constant superlatives, but this unit knocked my socks off. For some totally different music, the next LP I listened to was Dillard, Hartford, Dillard (Flying Fish 036). I was surprised, as I have not found Flying Fish LPs to be among the best-sounding records. They are surely not anywhere near the worst, just not reference quality. It must have been the MiniMax. That phono preamp could pull good sound out of a rotten apple, or an overpressed Apple!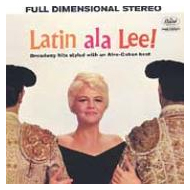 As I write this, I realize I listened to a lot of female vocalists. That evening, the turntable also saw June Christy's Something Cool and Peggy Lee's Latin a la Lee!, a record that should have never been made. It was a pretty goofy idea, putting Latin sounds to Broadway hits, but Peggy pulled it off. I may not listen to this record again, but she was her brilliant self, even under the circumstances of making this silly LP. I heard every breath, every inflection, yet NEVER did I hear any sibilance that I knew wasn't in the recording. The next-to-last record I played before turning the system off, unplugging the MiniMax, and taking a few moments to shed some tears was The North Fork Ramblers (Fretless FR140), which has a few cuts with hammer dulcimer. If you've never heard your system reproduce hammer dulcimer, you may be in for a surprise, but I hope not. Reproducing the harmonics of the dulcimer may even be harder than reproducing female voices. If you know what a hammer dulcimer sounds like, put your system through the acid test. I did, with complete success.
The last LP I played that night is so far from being a reference disc that I hesitate to identify it for fear you'll laugh at me. The Edgar Winter Group's They Only Come Out at Night is one of those records in which every song sounds like it was recorded in a different universe. I'm told that "Frankenstein" was made from many different takes, and it truly is a Frankenstein monster of a recording. The sound is all over the place, BUT Chuck Ruff's drums are recorded as well as any I've ever heard. Those drums, in my room, with my equipment, were so three-dimensional, so perfectly placed in the room, and sounded so damned good, I played the cut three times. I could follow every beat of his sticks across his kit—it was un-effing-believable! Maybe it was the recording, maybe it was my Infinity loudspeakers, or maybe, just maybe, it was the MiniMax. Now you know why I cried! Mike Peshkin
MiniMax phono stage
Retail: $1499
Eastern Electric
web address: www.eeaudio.com
Morningstar
web address: www.morningstaraudio.com