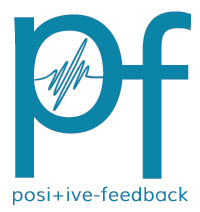 You are reading the older HTML site
Positive Feedback ISSUE 20
july/august
2005


by Bob Neill
How would you like to go to a summer classical music festival without the hassle and without most of the expense? A group of absolutely first-rate musicians, a varied program—all live. Except not quite. I have spent the past few weeks at the 2003 Menlo Music Festival, thanks primarily to Da-Hong Seetoo, brilliant recording engineer for the Emerson Quartet and ArtistLed records, among others. These recordings, made by Da-Hong Seetoo at the festival, are without question the best CDs I have ever heard. I have loved every minute of the Festival—some of the performances have been as good as any I've heard anywhere.
No, it's not quite like hearing 'live' acoustic music in a venue. No, it's not like being at the Aldeburgh Festival on the east coast of England. But it has a lot of what I treasure in live music performances; and I can hear it again and again. And so can you. All of the performances have that wonderful 'edge' that says this is not Take 4. This is 'live,' once and for all. Most of these musicians do not play together during the concert year; but there is no hint of that audible to me. I should also add that during the course of this extended audition, I was breaking in a wonderful new Audio Note Quest Silver 300B tube amp, which undoubtedly contributed to my pleasure.
The Menlo Music Festival runs annually (Summer, 2005 is its third year) on the San Francisco Peninsula under the guidance of Emerson cellist David Finckel and his wife, pianist Wu Han. Each summer's program is recorded (The 2004 Festival recordings are coming out as I write), and then CDs are burned from a master rather than pressed (as would be done with mass produced recordings released by major labels). They are produced (burned, printed, and packaged) in-house by the Festival, which allows them to create discs on-demand for both artists and audiences in the form of various series: one focusing on the artists (Artists) another on musical themes (Focus), and a third, a selection of works from each of the programs (Microcosms). You go onto their web site and based on your interests, order whichever of the selections of music give you what you want. There is some overlap within series, enabling you to refine your choice further. The notes are minimal but informative; the plastic casings are flatter than commercial casings so you can't read what's inside on the edge; the labels may lift a bit in high humidity. Recording quality, as I say, is state of the art. Homemade excellence far ahead of any commercial products I own.
I listened to all five CDs of the Microcosms series. What follows are notes on a few of my favorite performances.
Vivaldi, Concerto in D Major, RV 95, 'La Pastorella.' Carol Wincenc, flute; Allan Vogel, oboe; Barry Shiffman, violin; Colin Carr, cello; Kenneth Cooper, harpsichord.
Surprising full sounding for a five-player ensemble. Wincenc and Vogel are the stars of the piece, but all five play with high energy and enthusiasm, on modern instruments. Musicianship is impeccable. I have heard no period ensemble who match their success with this work. Tempos are appropriately brisk, and we have no painful astringency masquerading as pureness of intention. Shiffman is violinist from the St. Lawrence String Quartet.
Beethoven, Archduke Trio. Jeffery Kahane, piano; Philip Setzer, violin; Colin Carr, cello.
I'm sure that here, as in many of these records, Da-Hong Seetoo is the invisible extra musician—not as accomplished violinist (which he is) but as recording engineer. The three instrumental voices are so strikingly clear that their ensemble playing has a quality we seldom hear in recorded music: dramatic harmony. They are three and they are one. What is particularly noticeable in this performance of the classic trio is a balance between stateliness and lyricism, managed with a sense of confidence and ease that brings out the great beauty of this work. Traces of Beethoven Boldness are present where they belong, but what I hear mainly is the musicians' affection for the music. Setzer is violinist for the Emerson Quartet.
Mendelssohn, Selections from Songs Without Words. Wu Han, piano.
The first time I heard this extraordinary pianist was on a recording for ArtistLed, where she plays a Schubert sonata before joining David Finckel in the composer's Arpeggione Sonata. I remarked then her uncanny ability to give individual notes lives of their own without creating such spaces as would produce affectation. That unerring gift is evident in this performance as well. These beloved lyrical pieces thrive in her hands.
Osvaldo Golijov, Yiddishbuk. St. Lawrence String Quartet. Geoff Nuttall, Barry Shiffman, violins; Lesley Robertson, viola; Alberto Parrini, cello.
The St. Lawrence String Quartet have recorded this work for EMI, and this performance is at least as good as that one—and the sound is better. To my ears, Golijov is one of the few major new hopes for classical music these days, so I listen to everything he does with great expectations and positive prejudice. Yiddishbuk is powerful stuff, not for the faint of heart. The rest of you will love it.
Schumann, Piano Quartet in E-Flat Major, Opus 47. Gilbert Kalish, piano; Jorja Fleezanis, violin; Geraldine Walther, viola; David Finckel, cello.
One of my favorite performances in the series. Remarkably full sounding, coming across almost as a romantic concerto grosso, with Kalish and Finckel as principal soloists. This recording is especially 'live' in its affect. Instruments are wonderfully present—Finckel's ravishing cello is 'in the room.' Is it possible (permissible) to play a major piece of the romantic repertoire romantically these days? Indeed it is, and this performance is persuasive evidence that more musicians should dare.
Bright Sheng, Four Movements for Piano Trio. Wu Han, piano; Ani Kavafian, violin; Carter Brey, cello.
A Chinese-Western hybrid piece, which makes fascinating drama of contrasting moods and the contrasting voices of its three instruments. The two ends of the piano are almost separate instruments! This work comes close to expressing visual art in musical form, something one really has to hear to realize it is not the cliché I am making it seem. Much too short a piece, but that's probably my Western problem.
Stravinsky, Suite from 'l'Histoire du Soldat.' Anthony McGill, clarinet; Jorja Fleezanis, violin; Gilbert Kalish, piano.
Stravinsky's chamber music is where he is often most affecting. His music for violin and piano is among his very best. (Isabelle Van Keulen's and Oli Mustonen's 2 CD set on Philips, deleted long ago, is a great and highly sought after musical treasure.) This arrangement by the composer of the essential music from "l'Histoire du Soldat" for clarinet, piano, and violin is nearly of this caliber. Fleezanis captures the rascally quality of this music especially well.
John Harbison, November 19, 1828. Jorja Fleezanis, violin; Geraldine Walther, viola; Carter Brey, cello; Gilbert Kalish,piano.
Contemporary American composer John Harbison can be a bit studied, but not in this piece, whose title refers to the date Schubert died. Hauntingly Schubertian, it is almost a tragic conversation between a string trio and a piano, high strings and low strings, and then strings and piano again. Strings and piano almost never play together—we notice it when they do—until the third movement for a few fleeting moments. The strings carry darker, sometimes furious thematic material; the piano is more inclined to sing. By the time we reach the fourth and final movement, the piano declaims, while the strings become more meditative and plaintive. But they remain mainly separate voices. The piano picks up the meditative mood as the work closes. I am far from sure I know this interesting music yet as you can likely tell from my rambling; but I recommend it enthusiastically. Time to go back to Schubert to find some of the familiar material!
Music lovers, audiophiles, this is an amazing set of recordings. There is a lesson in here somewhere. I think it may be for the classical music recording industry!
Records are $15 each at www.musicatmenlo.org
System used for audition: Audio Note: CDT 2 II transport, Dac 4.1 Balanced, M6 preamplifier, Neiro 2A3 monoblock amplifier, AN-E/SPe loudspeakers with Sogon, AN-Vx, and Spx cabling.
Bob Neill, in addition to being an occasional equipment and regular music reviewer for Positive Feedback Online, is also proprietor of Amherst Audio in Amherst, Massachusetts, which sells equipment from Audio Note, Blue Circle, Manley Labs, and JM Reynaud, among others.