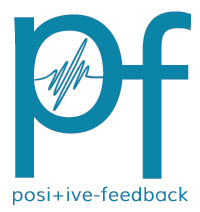 You are reading the older HTML site
Positive Feedback ISSUE 20
july/august
2005
M·A Recordings
by Bob Neill
I considered reviewing these recordings without a group introduction. But the more I listened to them the more I got the sense that the whole was at least as interesting as the individual parts. M·A producer Todd Garfinkle tells us (www.marecordings.com) all he can about the essence of his mission: a passion for music of all kinds heard in places which enable it to become the whole sound it aspires to be. But you really have to hear the recordings to comprehend what he means by this. As audiophiles who love the sound of music as much as (denoted) content, I assume we are in great sympathy with this mission. Why else do we take such extraordinary pains to reproduce good recordings? Todd Garfinkle, who is not only the visionary but the audio engineer for M·A Recordings, brings a true audiophile's passion to the production of recordings. In doing so he becomes our truest kind of friend.
The range of the M·A catalog is considerable, made up of what we have come to call 'world (folk) music,' traditional classical fare, and jazz. I asked for a representative sampling of his favorites and so this is what I got: fastidiously engineered CD's of Bach, Ginastera, Frescobaldi, Rore, Argentine tangos and Italian madrigals, Macedonian folk music arranged for two guitars; and a 96kHz LP of music written for various psalteries that I'm dying to hear, but which must wait until my turntable gets repaired! More on that one next month. Incidentally, I am told that all of the CDs except the Goldberg Variations are 96kHz recordings. Buenos Aires Madrigals and Volume 2 of The Lute Music of J. S. Bach were done with Garfinkle's custom made, DC powered line level mikes with B&K capsules.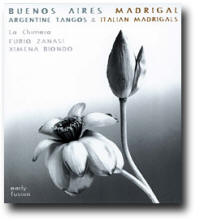 Buenos Aires Madrigal MO63A
This is a bold 'concept album,' which in less imaginative (and less skillful) hands could have turned into some sort of crossover travesty. Instead, it is an inspired exercise in searching out the unity of all music by exploring the "fundamental subject areas that inspired both the old Italian madrigal and the Buenos Aires Tango." It does not compromise either the folk/popular or the classical pieces: it is not a facile attempt at 'fusion' on the surface. Rather, it juxtaposes the different kinds of music with one another, in the hope that we will hear the fundamental roots that give rise to each. It is generally we the listeners who must feel, discover, hear the identification. Occasionally we get some help, a mixture of modern and period instruments and a modern Argentine singing style deliver a Monteverdi madrigal, for example, about halfway through the album's program, in a marriage that crystallizes the brilliance of the whole exercise. If ever the whole idea of this album was going to feel forced and fall apart, this would be it. Not a chance. Pure magic. Egüez, Rivano, Frescobaldi, Piazzola, Rore, Gardel, Maranzio, Triolo, Monteverdi, Mores, Expósito, Gato, Cavalli, Arolas, Ortiz, Laurensio. It works.
It won't work if you just put on the CD and wander about the house. That will turn it into an olio. But if you sit down, quietly listen, and let the colors work upon each other, it will spellbind you.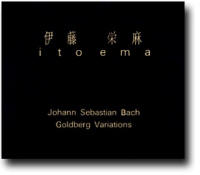 J.S. Bach, Goldberg Variations, Ito Ema, piano MO24A
This recording offers revelatory clarity, from bottom to top, making another powerful case for the piano as presenter of this peerless monument of baroque music. A wonderful balance of lyricism and formality, there are no wayward or 'personal' moments here. Ito Ema plays as a medium, with an especial appreciation for momentum in Bach: how each phrase must strike us as falling directly from the one preceding it and impelling the one that follows
This is one of the best sounding piano recordings I know of. I have heard more physically present pianos on a few LPs. (An analogue version of this performance was made—on all analogue equipment; but, as we might expect, it sold out quickly.) That said, this recording (I have the gold one, which is available as an option.) begs no indulgence from analogue. It does what digital at its best does superbly well: create a stunning artifact, a brilliant and absolutely resolved document of a musical performance. Digital done right has always struck me as the loudspeaker equivalent of Harbeth monitor speakers with their RADIAL drivers: resolution as absolute. The venue, Harmony Hall in Matsumoto, Japan, seems mainly to lend space to the occasion. All we hear is the instrument, which is entirely appropriate.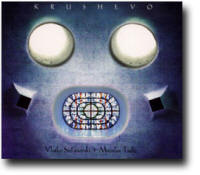 Krushevo. Vlatko Stefanovski and Miroslav Tadić, guitars MO44A
Two guitarists, a Macedonian jazz and rock musician, and a Bosnian living in California, came together to create and play modern arrangements of what Todd Garfinkle characterizes as 'Balkan blues.' This recording dramatizes what Garfinkle appears to mean by the importance of venue. It was made inside the huge domelike, concrete made, Makedonium national monument in Krushevo, a small town in the mountains of central Macedonia, the Balkan Macedonia.
"When I entered the monument, and I clapped my hands, a beautiful, long reverb rang from the round walls and painted windows. I suddenly realized that the place was perfect for recording music. It is not a church, but it has a very strong mystical feeling. It appears like a spaceship from both outside and inside. Six months later I found myself there again, with my friends Miroslav and Todd, with our guitars and the necessary recording equipment. We were on a mission to catch the spirit of the past and the present. We spent two summer days in peace and silence. The people, the weather, the food, and the drinks were on our side. The results of our efforts are preserved on this record." Vlatko Stefanovski.
The music? Dance-like, eloquent, meditative, syncopated, intoxicating. Hints of Leo Kotke but deeper, more lyrical and transporting. The acoustic is half the fun, giving notes almost a second life.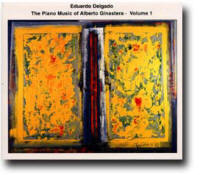 The Piano Music of Alberto Ginastera, Volume 1 MO38A
I am one (of whom I expect there are many) of the lovers of modern classical music who is basically ignorant of the Latin American contribution to the field. I am embarrassed to confess that Ginastera was little more than a name to me before I heard this modest handful of solo pieces of piano music. He is now one of my new musical heroes, alongside contemporary composer Osvaldo Golijov. Part of my problem is that the fundamental, sometimes overwhelming, role of rhythm in Latin music has always struck me as alien in spirit to the classical idiom, which, needless to add, has been utterly defined by non-Hispanic western music! Listening to Golijov's St. Mark Passion last year weakened the barrier for me; Ginastera has knocked it down. (Gonzalo Rubalcaba did the same for my problem with Latin jazz.). What I hear now rather than truancy in all of this music is grounding, a powerful connection to the human passions, which nevertheless keeps its poise, keeping it from tipping over into the world of popular music. It is a music that succeeds in having it both ways, something I thought was not possible. Of course if your musical state of mind and education is more liberalized than mine, Ginastera's music may not strike you as revelatory as it struck me. But it is extraordinary nonetheless. Volume 2 is presumably forthcoming.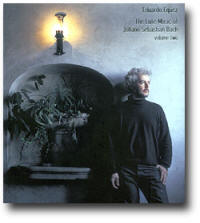 The Lute Music of J.S. Bach, Eduardo Egüez, Volumes 1 (MO53A) and 2 (MO54A)
Venue plays as central a role in these recordings as it does in Krushevo. A lute can be either a small or large instrument, and venue is what makes a great deal of the difference. Egüez's lute approaches the size of a concert harp in these familiar intricately meditative works by Bach. The venue helps to keep the intimacy of the smaller instrument but expands its 'affect' with space and resonance. Egüez is more lyrical and spirited than Jakob Lindberg, less affected and precious than Paul O'Dette. If you know this music, there is little more to say here. Egüez has become the definitive performer of this music for me.
This article is crying for a conclusion. I have enjoyed this handful of recordings immensely. I do feel I have 'gotten' what Todd Garfinkle is about and feel that M·A is definitively not just another audiophile label. It is both more ambitious and more successful musically. At least as important, played on my filter-less, non-up and non-oversampling digital front end, these masterfully recorded Redbook CDs reinforce my continuing belief that the new 'hi-res' technologies are a waste of time. Recording engineers and producers from the major labels need to learn from Todd Garfinkle's work what is possible with the technology we already have.
A final word of thanks to Dr. John Krause who alerted me to the existence of M·A recordings.
Equipment used for this audition: Audio Note CDT 2 transport, Dac 4.1 Balanced, M6 preamplifier, Neiro monoblock amplifiers, AN-E/SPe loudspeakers, Sogon, AN-Vx, and SPx cabling.