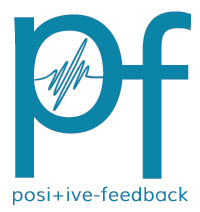 You are reading the older HTML site
Positive Feedback ISSUE 2
august/september 2002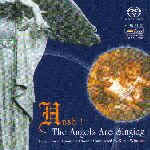 Taby Church Chamber Choir Hush! The Angels Are Singing
(First Impression Music SACD 049)
by Dave Gardner
I am absolutely in love with this recording. Revered mastering maven Stan Ricker has called it a new standard in reference-quality choral music. Regular readers of Positive Feedback know what I think of the CD version—it is the only CD that I have ever given a perfect score to. As good as the CD is, the SACD version is better. This disc is as good a reason to run out and buy an SACD player as any I have encountered. I thank Winston Ma for releasing it, then having the good sense to also release it as an SACD. Bravo!
This recording of the Taby Church Chamber Choir was made in 1996 at the 13th-century Taby Church and the Osteraker Church, both in the region of Stockholm. It is a stunningly natural and spacious recording of a choir of approximately thirty voices, male and female, aged 18 to 25. Individual voices can easily be picked out, the acoustic of the church is reproduced in all its glory, and, when the church organ lets go, this recording really lets you know it. The overall effect is magical.
The human voice is very difficult to record correctly. It requires subtlety, delicacy, nuance, coherence, and neutrality, as well as dynamics, immediacy, and freedom from distortion. This recording has all that in spades. There are 27 cuts, all with Christmas themes. There is excellent variety between solo female, solo male, and mixed voices. It's tough to pick out a favorite track (sorta like picking out my favorite Italian car), but "Sankta Lucia" remains a standout.
This SACD has my very highest recommendation. If you have the slightest interest in choral music, in classical music, or just in music, buy it. You won't be sorry. If you like playing Christmas music around the holidays, put this on continual repeat and go wrap presents. I predict that this disc won't be far from my player for a long time to come, and I just found the "Repeat" button on my SACD player's remote control.
Sound 10 Performance 10 Music 10