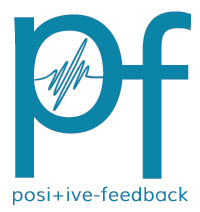 You are reading the older HTML site
Positive Feedback ISSUE 2
august/september 2002
Editor's Choice Recordings, Part 2: More Outstanding SACDs
by David W. Robinson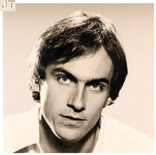 James Taylor, JT
Sony/Columbia CS 69801
Disc type = SACD Single-Layer Stereo/Multi-channel
Disc provenance = Analog master (1977) to DSD, mastering by Doug Sax at The Mastering Lab, Meitner chipset
When JT arrived, I was ambivalent. Sure, I remembered classic rock cuts like "Handyman" and "Traffic Jam," but I was tempted to say, "Gee, Sony, aren't there better recordings to re-master and release? I mean, vintage James Taylor?!" ("See… I've got this LONG LIST of SUGGESTIONS!!")
Boy was I wrong. This SACD is a revelation. I don't think I ever heard classic James Taylor sound like this in any format. With the newly modded and hot-rodded SCD-1 (Vishay resistors, don'tcha know?!) the level of clarity had moved ahea—yet again—and this disc put it to the test.
With Doug Sax's incredible mastering, "Handyman" is shown to have a wealth of warmth, ease and detail that you never heard over FM radio back in the later '70s. I put it on with some skepticism…then sat there and let the music wash over me. It was truly remarkable; I was really getting into music that I thought I knew.
"Traffic Jam" was another gem… percussives that jumped right out at you, and ease and rightness of Taylor's voice… unreal. I was chuckling with this song for the first time in years…
There isn't a single loser on this entire disc, and the SACD shows us how fine the original recording and production work was. Kudos to Sony for a splendid release; any of you who enjoy James Taylor really ought to get this disc, both for the music and for the exceptional quality of the transfer.
No doubt about it; this SACD is that elusive thing: a true "reference disc." Not optional for lovers of great popular music—this recording is essential, my friends.
A Ye Olde Editor's "Highest Recommendation."
Sound = 10/10; Performance = 10/10; Music = 10/10.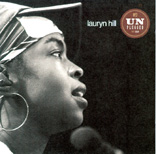 Lauryn Hill, MTV Unplugged 2.0
Sony/Columbia C2S 86580
Disc type = SACD Single Layer Stereo/Multi-channel
Disc provenance = Live MTV session via unknown path to unknown medium; recorded/mixed by Adam Blackburn; mastered by Herb Powers at Hit Factory Mastering, NYC
This two SACD set is by an artist that I'd never heard before. Lauryn Hill is a remarkable live performer, though—acoustic guitar in a small, intimate setting, with incredible emotional impact. Hill is a prophetic singer, with gritty scriptural truth woven into all of her work. Damnation, judgment, salvation, spiritual striving, suffering, redemption… it's all there in a potent, but joyous mix. And to sustain it for 2 SACDs… now that's the perseverance of the saints!
Distantly reminiscent of Tracey Chapman… in an evangelical Christian mode? Probably not fair to either woman, but for some reason, the thought came to mind as I listened. It wasn't the voices… nor the direction of the music… nor the stage presence. I'm not sure what it was, but I was entranced by Hill's wonderful music, and her sparkling repartee with the audience.
I've been pretty impressed at the quality of the music that the MTV crowd has gotten in their "Unplugged" sessions over the years; this is another very fine recording. Makes you wish that Leonard Cohen, Bruce Cockburn, Jennifer Warnes, Patricia Barber, Jacintha, or Luka Bloom would record a live set in DSD for MTV…
This is fine stuff, meriting a Ye Olde Editor's "highly recommended."
Sound = 9/10; Performance = 10/10; Music = 9/10.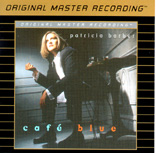 Patricia Barber, Café Blue, Modern Cool, Nightclub
Mobile Fidelity UDSACD 2002, UDSACD2003, UDSACD2004
Disc type = SACD Hybrid Stereo
Disc provenance = Analog masters directly to DSD via MoFi GAIN2, Meitner chipset; no mastering engineer listed
Well, it's not news any more, but I just have to say it: MoFi is indeed back! And judging by this trio of Patricia Barber SACDs, I can be forgiven my ravings here—these folks are picking up right where Blues in Orbit left off.
By which I mean, "utter reference level SACDs."
These three discs bring together 38 of Barber's smoky, seductive, silky songs from 1994-2000. Patricia Barber puts me into a dreamy, meditative place whenever I hear here… and such recordings! Anyone who loves jazz and female vocals will find these to be truly irresistible; these are immaculately performed and recorded. Soundstaging and imaging lovers will have a feast here—but there's plenty of room at the banquet for those who love detail, timbre, and microdynamics. (I do guess that fans of heavy metal, rap, and macrodynamic orchestral probably won't apply… but it would do them some good! Especially with a good single malt at hand…)
How good are these SACDs? I reviewed Café Blue a few years back, when it was released to HDCD by First Impression Music. That was very good for PCM, but the SACD simply crushes it by comparison. The delicacy, the ease, the naturalness, without any sense of edge, of dimensional flattening, makes it no contest whatsoever. These discs are exemplars for what DSD can do for our beloved recordings, and make any compromise with lesser standards unacceptable to these ears.
And did I mention that Patricia Barber can sing?!
When she covers, she covers!
Some of my favorite songs: "The Thrill is Gone," "Inch Worm," "Ode to Billy Joe," "A Taste of Honey" (Café Blue); "You & The Night & The Music," "Light My Fire," "Let It Rain," "She's A Lady," "The Fool On The Hill" (Modern Cool); "Bye Bye Blackbird," "Alfie," "Autumn Leaves," "All Or Nothing At All," "So In Love" (Nightclub). There's something here for every jazz lover…
Stellar work, wonderfully recorded, and transferred with exceptional transparency. This is an absolutely no-brainer—buy these SACDs!
They rate a Ye Olde Editor's "Highest Recommendation!" Enthusiastically. Reference level work, for sure.
Sound = 10/10; Performance = 10/10; Music = 10/10.
The Anthony Wilson Trio, Our Gang
Groove Note GRV1008-3
Disc type = SACD Hybrid Stereo
Disc provenance = Live and direct to 2-channel DSD via Meitner chipset; recorded by Michael C. Ross and Darren Morra; produced by Ying Tan, Sebastian Koh and Joe Harley; mastered by Bernie Grundman
I have to say that I wasn't familiar with Anthony Wilson (jazz guitar), Joe Bagg (Hammond B-3) and Mark Ferber (drums)…but I am now!
Ying Tan was kind enough to send this SACD along for a listen. Groove Note SACDs are always a treat for me; Ying and company are fiends for "only the best," don't compromise on the sound, and always deliver music that amazes me for its beauty and excellence. (Look at what Groove Note has done with Jacintha… with Luqman Hamza… with Jay McShann on SACD, for example—you have bought those, haven't you?!)
But these folks I didn't know. I popped the disc on, and sat down for a minute… and stayed for a while. Quite a while.
What a sweet recording!
The feel is small and intimate; you're in a small club with a jazz trio—only you're alone with them. Anthony Wilson commands his guitar with improvisational work that at the other end of things away from stale or hackneyed. Whether bluesy ("Britta's Blues" or "Prelude To A Kiss"), funky ("Chitlins Con Carne"), or jazzy-rock (his exceptional cover of the Beatles' "I Want You (She's So Heavy)"), Wilson drew me into that world of head-nodding reverie. His compadres, Bagg (love that classic Hammond sound… I never get tired of it!) and Ferber are just right, and deliver accompaniment that's spot on to round things out to perfect.
The sound is pure DSD: transparent, effortless, deep, detailed, and utter relaxing. This is what recordings of this kind should sound like!
Highest praise to everyone involved in producing this quiet masterpiece.
Love jazz trios and great instrumentals? Then this SACD, my friend, is for you.
It merits a Ye Olde Editor's "Highest Recommendation."
Sound = 10/10; Performance = 10/10; Music = 10/10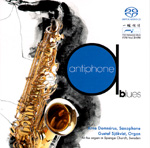 Arne Domnérus and Gustat Sjökvist, Antiphone Blues
First Impression Music FIM SACD 050
Disc type = SACD Hybrid Stereo/Multi-channel
Disc provenance = Analog master to DSD; recorded by Gert Palmcrantz in 1976 (first 11 songs) and 1994 (last 5 songs); SACD produced by Winston Ma; mastered by Paul Stubblebine of Paul Stubblebine Mastering via Sony DSD mastering system
An unlikely thought: put a saxophonist and a pipe organist together in a Swedish church with lovely acoustical decay, roll a 15ips open reel tape with a pair of microphones, minimally done, and stay out of the way.
The result was Antiphone Blues, a true reference experience in all formats. The yearning, the musical prayer that you hear in this music is unique in my experience, and has never palled for me over all these years.
Like many other audiophiles and music lovers, I have several versions of this justly famous recording. I have a Proprius LP (lovely, lovely!) in immaculate condition, the HDCD version that First Impression Music released a few years ago, and now the FIM SACD. Let's be blunt: both the LP and the SACD versions leave the HDCD in the dust, as good as that effort was.
The limitations of CD, and the transcendence of SACD, become clear as you listen to the splendid job that Winston Ma and Paul Stubblebine did with this recording. The magic of the recording is especially in rendering soundstage depth and the incredible ambient presence of the church, with two exceptional artists playing as one. Winston and Paul have succeeded grandly; the presentation of the music in my listening room through both the Linn Klimax/Komri (solid-state) and the deHavilland 845/Buggtussel (tubed) is compelling and deeply spiritual.
No matter how odd the pairing of sax and organ appears at first glance, it works.
This disc is a real triumph, and deserves the praise that I give it.
FIM's Antiphone Blues therefore receives a Ye Olde Editor's "Highest Recommendation" as a true reference SACD.
Sound = 10/10; Performance = 10/10; Music = 10/10