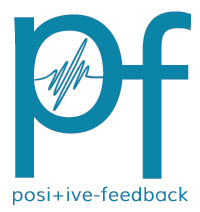 You are reading the older HTML site
Positive Feedback ISSUE 2
august/september 2002
Editor's Choice Recordings:
More HOT SACDs From the Recent Releases!

by David W. Robinson
At long last… back in the music review saddle again! It's been way too long since I've had the time and opportunity to recommend some especially tasty SACD titles that have come in to Positive Feedback Online, River City Branch… so I'm going to catch up on a vicious backlog of the "good stuff."
Pay attention… take notes… the following is a rundown of some terrific SACDs, amigos.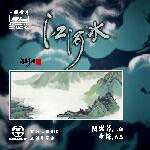 Hui Fen MIN, Wei LI, Michelle LI, et al.,River of Sorrow
First Impression Music SACD 032
Disc type = SACD Hybrid Stereo (PCM layer is HDCD)
Disc provenance = Pure DSD, direct to 2-track via Meitner chipset; recorded by Jeff Mee, mastered by Paul Stubblebine
Though it's been out for a while now, I've got to put Winston Ma's River of Sorrow right at the top of this list as one of the most satisfying recordings that I've heard yet on SACD. A collection of traditional and more modern works on traditional Chinese instruments; this recording startled and surprised me within seconds of my first audition. It is an extremely moving work, with transcendent moments of joy, yearning, and tragedy intermingled, leaping all barriers of language and culture.
The performances by Hui Fen MIN on the erhu, Wei LI on the guzheng, and Michelle LI on the yang qin are superlative; Ms. MIN's work on the erhu is particularly arresting, overflowing with powerful emotion. You can truly feel the tension that was in the air while she played—extraordinary!
What's more, there were no tracks that I didn't find satisfying, and that's pretty rare for me.
All aspects of the recording itself are world-class, true audiophile reference grade (which is more rare than you would think). Timbre, tonality, dynamics, soundstaging, imaging, presentation are all peerless. My congratulations to Winston, Jeff Mee (recording engineer), Paul Stubblebine (a truly superb mastering engineer!), Gus "the Great!" Skinas of Sony DSD, and Ed "the Doctor of DSD!" Meitner—love those chipsets, Ed! Not every SACD shows what the format can do… and some are far from it… but the production values evident in River of Sorrow show what DSD properly handled can do.
Quoting from my email to Winston, done shortly after my first listen:
"River of Sorrow is one of the most remarkable recordings that I have ever heard, Winston!! What a treasure!! Both Rick Gardner and I were absolutely (and deeply) stunned by the magnificence of this DSD recording. The emotional power and artistic mastery is so evident, that we were left astounded at what we were experiencing1
BRAVO! ENCORE! Let there be many more SACDs of this caliber from FIM!"
My response to this SACD has not dimmed over time, and I would echo the sentiments above. Friends, this is an absolute must-have SACD for those who love fine music, and are open to sounds and works from other lands.
I therefore award River of Sorrow Ye Olde Editor's "Highest Recommendation!"
Or, for those who prefer the purely quantitative (for what it's worth!):
Sound = 10/10, Performance = 10/10, Music = 10/10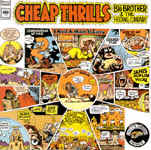 Janis Joplin with Big Brother and the Holding Company, Cheap Thrills
Sony Columbia/Legacy SACD CS 65784
Disc type = SACD Single Layer Stereo/Multi-channel
Disc provenance = Analog master tape; unknown digital path to final master
Well at long bloody last!! I've only been waiting about three years for this (very obvious) title to tumble out of the Sony/Columbia archives. Early on, I begged David Kawakami for this one… Janis Joplin's Cheap Thrills and (to a lesser extent) Pearl are very important recordings, both for the historical period and for Joplin's discography.
Of course, Joplin's discography is no where near as large as a longer lifespan would have produced. A career that burned brilliantly, and then flamed out even as we were watching with dazzled eyes, was gone way too soon.
Hearing this recording again in SACD reminded me of how much I loved the way that Joplin sang the blues! The power of her voice, the rawness of the live sessions (very raw), the punch of Big Brother—these are magnificent to hear, and SACD outdoes CD (yet again) in bringing it into our listening rooms. Tremendous in SACD garb are "Combination of the Two," "I Need a Man to Love," "Summertime," and "Piece of My Heart" (oh yeah!!!)
Note that there are also four bonus tracks on this disc, two live and two studio cuts. Don't walk past these…they're better than average, and give you a change to hear JJ and BB with all the rough edges.
The SACD beats the CD to my ears, not by as much as some might expect. These are NOT audiophile grade recordings, amigos; they're either studio, or "Fillmore/Detroit sound." I was particularly disappointed with the sonics of "Ball and Chain"; I don't remember it sounding quite so muddy on LP. Perhaps the master tape of this one isn't in such good shape, but there's no way to tell from where I'm typing.
About multi-channel SACD: We don't yet have a reference multi-channel preamp/amp/speaker setup here in PF Online Central, so can't (yet) comment on the sound of surround with this SACD.
The upshot: don't expect reference grade sound on this disc—something this recording never had—though I definitely prefer the SACD to my old CD of this title. (My original U.S. issue LP of this one would be a better match, but my stylus is down right now, the victim of a careless housekeeper—blast!! So I can't say for sure…)
Do expect reference grade San Francisco Blues a la Janis!
Audiophile nerds looking for Tibetan Yak Musik should keep walkin'; folks with soul should grab this one!
A Ye Olde Editor's "Very Highly Recommended!"
Sound = 6 or 7/10 (varies), Performance = 9/10, Music = 10/10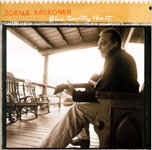 Jorma Kaukonen, Blue Country Heart
Sony/Columbia CS 86394
Disc type = SACD Single layer Stereo/Multi-channel
Disc provenance = Pure DSD recording, mixed and mastered in DSD (?), recorded by Roger Moutenot, mastered by Ted Jensen of Sterling Sound, NYC, NY
Another one of my favorite artists out of the late '60s and early '70s on SACD… big time! Jorma K. brings back good memories of Hot Tuna albums in my college days. His "Hesitation Blues" on LP is running clearly through my mind as I write this… the terrific live acoustic sound was mesmerizing then—and Proustian now.
This new pure DSD is better in every way, though: warm, rich, detailed, acoustic, and really intimate. It's been years since I heard Jorma… in this disc teamed with the likes of Bela Fleck… and he's better than ever!
'Course, one would expect that with a blues player; like fine whiskey, great wine, and excellent cigars, they get better with age.
This collection of blues includes some old favorites of mine like "Red River Blues," "Blues Stay Away From Me," and—bringing back deep memories of my recording days in the East Bay area, twirlin' open reels while recording my friend Jerry Woods played it with wisdom way beyond his years—"Big River Blues."
This is a slam-dunk no brainer. If you love the blues like I do, then you'll get this disc NOW.
Enda' story.
Jorma gets a Ye Olde Editor's "Highest Recommendation!"
Sound = 10/10, Performance = 10/10, Music = 10/10.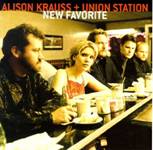 Alison Krause + Union Station, New Favorite
Rounder SACD 11661-0495-6
Disc type = SACD Hybrid Stereo/Multi-channel
Disc provenance = Analog master (?) to DSD via Meitner chipset, recorded by Gary Paczosa, mastered to DSD at The Mastering Lab by Doug Sax and Robert Hadley
The more that I hear of Alison Krause, the better I like her. Ever since I heard her first SACD with "Forget About It," I've lost my 'phile heart to this woman… what a combination of smoothness, silk and finesse! There are many things here, mixed influences: country soul, gospel, and touches of other things that I haven't yet put my finger on yet…but immensely satisfying to me as I listen. And Union Station brings back memories of Nashville back in the '60s and early '70s… what a terrific group of musicians these guys are!
My favorites cuts include "Let Me Touch You For Awhile," (OK!) "Crazy Faith," and (especially!!) "Choctaw Hayride," which qualifies as some of the best pickin' and slide-barrin' that I've heard in a very long time.
How is it that Rounder is getting such bloody great sound out of its SACDs?! To tell you the truth, I suspect that it's probably some terrific production values, aided and abetted by the brilliant Doug "The Axe" Saxe at the controls. My sources tell me that Doug's got a DSD mastering system custom-tweaked by my good friend Ed Meitner, who puts out the finest DSD chipset on the planet. (Nope, I don't own stock in his company… I just like the sound of his work!)
At this point, having heard a number of Rounder SACDs, I feel that I can generally recommend them for their sound quality… if you like the artist/music, Rounders will likely please you with their sonics.
As you can tell, I'm catching up with my raves—this is another!
Ye Olde Editor gives Sister Alison a "Highest Recommendation!"
Sound = 10/10, Performance = 10/10, Music = 10/10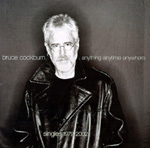 Bruce Cockburn, anything, anytime, anywhere: singles 1979-2002
Rounder/True North SACD 11661-3180-6
Disc type = SACD Hybrid Stereo (only, no multi-channel)
Disc provenance = Analog masters to DSD via unknown digital path, various recording engineers, mastered for SACD by Greg Calbi at Sterling Sound, NYC, DSD recording and editing by Tracy Martinson
When this disc arrived, I nearly dropped it on the floor! Bruce Cockburn has been a particular favorite of mine for many years, and he was another Columbia artist (like Janis Joplin, listed above) that I had mentioned to the good folks at Sony as a hot candidate for release to SACD. Not that they're listening or anything…
I am glad to see Rounder come out with this one… I'll take Cockburn SACDs wherever I can get them! And what a disc—this one has 17 of his best songs over 23 years. The mixture of prophetic fire and Christian grace is clear for all to see, as is the heart and musicianship of a person who really has something to sing. The performances are, without exception, extraordinary… there isn't a clunker in the bunch! With 17 songs, that's quite an accomplishment; some artists couldn't put together 17 songs to save their lives….
As one would expect from such a collection, the sonics are variable, ranging from the extremely problematic "Night Train" (Who the heck butchered this one?! A lovely song, reduced to sounding like it's coming through three feet of cotton batting—a pox on the producer/engineer of this travesty!) to the glorious "A Dream Like Mine," which sounds better on this SACD than I've ever heard it… very nearly "holographic" in its front-to-back soundstage depth. Most are in-between, but sound very fine indeed… I've certainly put a lot of time on this disc!
Now if we could just get Sony/Columbia to open the treasure troves of Leonard Cohen and (of course!) more Bob Dylan (no guys, Blonde on Blonde is NOT ENOUGH!!!) to SACD, life would get even better.
Hell-ooo, Sony Music! Time to WAKE UP!
While they roust themselves, Rounder gets another Ye Olde Editor's "Highest Recommendation!"
Cockburn lovers, rejoice!
Sound = 6-10/10 (varies), Performance = 10/10, Music = 10/10.