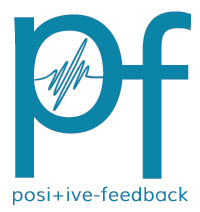 You are reading the older HTML site
Positive Feedback ISSUE 2
august/september 2002
Profundity and Contemporary Classical Music
by Bob Neill
Sofia Gubaidulina, Concerto for Viola; Gia Kancheli, Styx. Yuri Bashnet, viola; Valery Gergiev, Orchestra of the Marinsky Theatre (DG 289 471 494).
I would like to try to recover a word for the language—profound. Like most superlatives, its value has depreciated through application to virtually anything. In its original Latin form, profundus, it meant deep, high, vast, obscure, perhaps all at once! Like most words, it originally had a purely physical meaning, but soon enough, Roman writers grabbed it for its metaphorical possibilities, then began the inevitable 2000-plus year process of turning it into the word we hold so cheap today. I go through all this because I am happy to have discovered that its original meaning was not just "deep." I would like to revive the word, at least for this occasion, in all of its original meaning. I am interested in a small body of contemporary music that does not merely interest, amuse, engage, challenge, frighten, divert, critique, please, or satisfy, but asks us to consider the deep, high, vast, and obscure, all at once.
It is not necessary to write profound music to be a great composer. It is probably a good idea not to try to write profound music if you don't have the tools or the inclination. The profound represents a tiny portion of human reality. Most of Mozart, for example, is brilliant, eloquent, and engaging, but neither obscure nor vast. The world is currently awash with would-be-profound music that expresses only the profound effort to be profound. Neither melodrama nor pathos is profound, though they are mostly what we're getting. Religion is not profound unless it has to do with the exhilarating (or frightening) human experience of the eternal—doctrine by itself is not profound, nor is doctrine plus noise.
I know of no profound music being written today in the Western Hemisphere, for reasons only cultural anthropologists and philosophical historians may understand. The fat culture of America, which longs only to gain more fatness or to criticize the same, is likely part of the problem, though no profound music was written here before we got fat, so perhaps not. We may still be too young, as Henry James suggested a century ago as he left for Europe. John Adams, on the evidence of The Death of Klinghoffer, might surprise us someday, though Minimalism, even in the advanced form that Adams has developed, is a major deterrent, to my ears. I am, alas, immune to Minimalism's approach to profundity through the minimizing of texture, thematic development, and narrative flow, in an apparent effort to create a musical equivalent of meditation. Most fans of Minimalism tend not to be fans of classical music, which should tell us something.
Western Europe?
Contemporary Western Europe seems more anxious and restless than deeply (or vastly) disturbed or thoughtful. In the UK, there is some effort, but I don't feel it's getting anywhere. Most agree that a little Taverner or Macmillan goes a l-o-n-g way. Christian faith and a lack of creative genius make a deadly marriage in a composer. Taverner has written a couple of pieces—The Protecting Veil, for cello and orchestra, premiered eloquently by Steven Isserlis, and Icon of Light, a choral piece recorded by the Tallis Scholars—that caught me upon first hearing but failed to hold up during further listenings, when their artifice grew tiresome. They are tours de force that finally embarrass the faith they seek to revive. New Age Noodling is nearby. I tried especially hard with Macmillan, but finally found no redemption. The gnarled Birtwhistle, Ades, and Firneyhough seem to understand better what is musically possible in modern Britain.
Across the channel in France, there is Boulez, who is too wise to reach for more than the times and culture seem able to maintain. As a conductor, his Mahler brings out more of the decadence of late German romanticism than the elegiac tragedy and spiritual transcendence Mahler seems to have intended, if we are to believe Maestro Bernstein's performances. (Come to think of it, West Side Story may come to closer to profundity than any American music in its generation!) Henze in Germany achieved something obscurely moving and powerful in his first six symphonies and five quartets, but aiming for more through an exploration of the Holocaust from within German experience in his Symphony Nine (for choir and orchestra), the effort collapses into honorably good intentions, haunted by Britten's War Requiem, which, in aiming for less (to be fair, with less complex subject matter) achieves more. There is the younger German, Rihm, who, at least in the music that I am familiar with, seems stuck in one of the least attractive corners of contemporary composition. His quartets sound like an imaginative projection of "what it is like to be a bat" (Thomas Nagel). He wrote a mass a year or so ago which may well be worth exploring; perhaps the mass may cause the quartets to seem his Inferno, after the fact.
The Finns Aho and Sallinen have written some of the most interesting music being composed today, but it, too, limits its reach to, if not the world we know, certainly a world we can manage without losing our bearings. Saaraijo is far more daring, and certainly goes for the obscure. I haven't spent enough time with her music to know whether the obscurity points to something real or is just for effect. The Sicilian Lucian Berio has composed some passionate, almost barbaric music which, like that of Hungarian Kurtag, reminds me of Bartok. I'm sure Berio would shrug if asked about profundity, but if "the way down and the way up are the same" (T.S. Eliot. /Heraclitus), he need not shrug. Berio, among those contemporary composers I know in Western Europe, is the only one who shares the provocative and searching power of the Eastern Europeans and Russians I'll get to below.
Breaking Through the Mask
What is wanting in all of this music is something to fight through the angst about (or satisfaction with) the quotidian, to, as Melville says, "break through the mask" of everyday reality—and the basic language of modernism—to what, if anything, is beyond. If that is our ambition, we will, at least for now, have to go where the genius and the times seem to be in better alignment, to Eastern Europe and European Russia, to find musical profundity that really works, and even there it's a bit of a struggle: Gorecki, Gubaidulina, Ustvolskaia, Part, Kancheli, Vasks, Oetvos, Ligeti, Kurtag. In Poland, Hungary, the Baltics, and Russia's St. Petersberg, Tatar Republic, and Georgia, a generation of hardship and suffering seems to have worn off the protective shell that keeps at bay both the tragic and the truly religious or spiritual visions that are essential to true profundity. It seems to have begun with Shostakovich, particularly in his chamber music, or, for Hungarians Ligeti and Kurtag, with Bartok's quartets. Several musical geniuses have evolved from these two powerful influences in search of something even vaster and deeper. Not all of what they write is great music, to be sure; but some of it sounds like the real thing to me.
Two of the most interesting of these composers are represented on a new release in Deutsche Gramaphone's bold and highly informative 21/22 [centuries] series, in which Yuri Bashnet plays viola. Both works were written for him. One is by Sophia Gubaidulina, the other by Giya Kancheli.
Gubaidulina, Concerto for Viola
I have lived with this recording for several weeks now, seldom letting it out of earshot. It is "about" a solo viola, which plays both apart and with an orchestra that, much of the time, is made up of low strings. It is easy to be drawn to the desperate, plaintive, searching feelings Gubaidulina has her soloist express—some of the music is not written out but improvised by the soloist—and to be moved by how she shadows him with the strings, which sometimes seem to chant, sometimes taunt like little gusts of wind, sometimes travel with him for a stretch. The close timbral relationship between the solo viola and the chorus of other violas, cellos, and double basses feels suggestive: "We are like you, you are one of us, but we can't really help you." The soloist, as he stabs at melodic statement, has greater lyrical and expressive powers on his own. He is freer, bolder. He can be surly, tentative, cocky, lyrical, gnarled. Why are we so drawn to him?
We can't help but feel that this brooding piece is about the viola. It is always on stage. We get the sense that we are hearing this sometimes husky, sometimes exquisitely wailing instrument explore its full range of expressive possibilities. However, it is not a performer—while the viola is squarely at the center of the tale of this piece, we feel as if we are overhearing him rather than hearing him perform. This gives the piece an intensity, drama, and sense of seriousness that concertos don't usually have. We have the sense that the composer is reaching for more here, pushing the medium, asking us to go with this character or voice, stay with it, see where it goes, as it tries to break through the mask. This quality of the piece is clearly brought out by a comparison with Berio's Voci, where the viola is closer to the orchestra, with both the soloist and orchestra playing music based on Sicilian folk music, and evoking a more social, even tribal experience.
About three-fifths of the way into the Gubaidulina piece, which to that point seems to have no time signature at all, the music turns into a furious dance reminiscent of Stravinsky's Sacre du Printemps. Low woodwinds, then brass, then all of the strings meld into it. The viola is an integral part of the dance, sometimes distinguishable from the orchestra, sometimes lost in its midst. Violas and high winds wail. The soloist picks up the wail, plays against the now relentlessly whirling dance. Bass drums enter to secure the bottom. Then everything dies back to low-level notes from the viola, and bells. The orchestra stirs, but stays in the background. Low brass and tympani throb, then there is just the tympani, but with a barely audible plucking of the viola. The viola then re-enters, alone, almost speaking. The low strings return, resuming their chant, then all dies away, nearly to silence. The low brass and the viola in its low range resume, playing together very quietly. Then nothing. Periodically, bells and a celeste come and go, bringing a form of sonic light, though adding more intensity than peace. They are strange teases, given how much of the piece is darker, far below their range. It is as if they are saying that the viola's passionate struggle is not the way. "Teach us to sit still." (T.S. Eliot)
Is this Musical Profundity? If we listen around in Gubaidulina's oeuvre and to comments she has made about it, "profound" clearly means "spiritual." Is this concerto spiritual or profound? I am atheistic to the core, but to me the power of the piece has partly to do with the shadowing of the viola's conversation with the orchestra by the bells, the celeste, ringing softly, plaintively, within reach but still unable to affect the proceedings. Is it because I have heard chimes in a church ring when the host is raised by a priest? Or is it simply the sonic light they splash into the predominantly dark, seemingly desperate musical discourse around them? I can't say. The spiritual and profound include the religious but are not exhausted by it. All I can say is that I am greatly moved. I recognize the quality of a spiritual search or struggle, such that the final descent into silence feels like more than an ordinary defeat. I sense that a larger, vaster, deeper, higher possibility has been suggested and then withdrawn.
Kancheli, Styx
Kancheli's approach to profundity in music is more existential than Gubaidulina's. If Gubaidulina's music sometimes seems a gloss on the religious poetry of T.S. Eliot, Kancheli's feels as if it were straight out of Melville or Dostoyevsky. Some of the most exquisite lyrical passages in all of contemporary classical music are crossed with violent orchestral storms and contrasts. From the opening bars, with the fortissimo entrance of the full orchestra and a pianissimo chorus following in its wake, the difference is clear. Huge dynamic contrasts are Kancheli's trademark. They are easy to write off as melodramatic cliches until you listen to the rapturous lyrical beauty around them that seems to invite them on. They have a cruel kind of continuity that keeps us from sentimentalizing either the beauty or what crushes it. Profundity? Art succeeds or fails through rhetoric, through its powers of persuasion. We say a piece "works" or that it does not based on how much we are persuaded. I am usually thoroughly persuaded by Kancheli.
In Styx, the viola generally sings along with the orchestra or chorus, or both. This is not music about the fate of an individual soul. The viola feels more like an elegiac spokesman for, or bridge between, all that is around it. We are invited to take the piece's title seriously, to consider the whole work an elegy taking place on the shore of the river that leads from life to whatever lies beyond. We have the sense that we are periodically looking across it, as far as our eyes can reach into the vast darkness, then back at the life that has got us to this place. The words Kancheli has given the chorus suggest more than they actually say. The choir laments the mercilessness of time, then praises its mercy. It laments the recent loss, specifically and explicitly, of Kancheli's fellow Russian composer, Alfred Schnittke, who also wrote a viola concerto for Bashnet.
The music is alternately fearful, joyful, lyric, plaintive, passionate, dancing, crawling. Toward the end of the piece we are whirled into a vigorous dance that is almost literally the storm of life before the calm of death, which then subsides into a moment of nearly inaudible breathing, then there is a single mezzo-fortissimo chord by chorus and orchestra, then silence. It is as if all that we know of life is gathered at the line that divides it from death, and in these moments tries to come to terms with it. It is deep, high, vast, and obscure—one of the most protean examples of musical profundity I know. It is not a statement of faith. It is a musical realization of a place and moment in life in which faith is confirmed, or not.
The Recordings
The sound of this compact disc is exemplary: exquisitely clear, smooth, and impactful. Bashnet's viola playing demonstrates why composers who aspire to profundity line up to write works for him. (The only competitor I know of is Kim Kashkashian, who has recorded Kancheli for ECM.) The pairing of these two extraordinary examples of contemporary Russian music makes a fine introduction to the work of both composers, a selected discography of whom follows.
Gubaidulina String Quartets, String Trio, The Danish Quartet (cpo 999-064)
The Canticle of the Sun and Music for Flute, Strings & Percussion, Pahud/Rostropovich, London Symphony Orchestra/Numajiri (EMI 57153)
In Croce; Quaraternion, Ten Preludes (Chandos 9958)
Alleluiam, Danish National Radio Choir and Orchestra (Chandos 9523)
Concordanza; Meditation on a Bach Choral; Sieben Worte (Berlin Classics 11132)
Offertorium; Hommage a T.S. Eliot, Boston Symphony Orchestra/Dutoit (DGG 427-336)
Stimmen…Verstummen—Symphony in twelve movements, Royal Stockholm Philharmonic/Rozhdestvensky (Chandos 9183)
Johannes-Passion, Georgiev (Hannsler Classics 98.405)
Kancheli Concerto for Viola (also viola concerto by Alfred Schnittke), Kim Kashkashian, Dennis Russell Davies (ECM 437-199)
Magnum Ignotum, for wind ensemble; Simi, for cello and orchestra, Rostropovich, etc. (ECM 462-713)
Symphony 3, London Philharmonic/Welser-Most (EMI 55619)
Trauerfarbenes Land, Radio Symphony Orchestra of Vienna/Davies (ECM 457-850)
Lament, Gidon Kremer, violin, Tbilisi Symphony Orchestra/Kakhidze (ECM 465-138)
Light Sorrow for voices and orchestra; Mourned by the Wind for cello and orchestra, France Springuel, cello, Orchestra of Flanders/Werthen (Telarc 80455)
Symphonies 1, 4, 5, Helsinki Phiharmonic/DePriest (Ondine 829)