VICTOR CHAVIRA'S SYSTEM:
LOUDSPEAKERS
Magneplanar 1.6 and B&W DM 302.
ELECTRONICS
Magnum Dynalab 208 receiver. SCE Harmonic Recovery System.
SOURCE
NAD T541 CD/DVD player.
CABLES
Nordost Quattro-Fil interconnects, Blue Heaven speaker cables, and El Dorado power cords.
ACCESSORIES
Monster Cables HTS 1000 AC center. Vibrapods, Lovan Trisolator, and Echo Busters.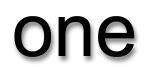 In the last issue, I favorably reviewed the Magnum Dynalab 308 integrated amplifier. While most of my listening sessions were conducted with my Audio Electronics CD1 player, I also listened to the 308 with its companion MD-90 tuner. The MD-90 is an all-analog, fully discrete FM tuner, meaning that stations are dialed in by hand with a smooth-turning control knob rather than recalled from a preset button. Three luminous VU meters display RF input level, multipath interference level, and center-tune condition. Four tactile toggle switches inspire fantasies of making first contact or operating the sonar on a deep-sea sub. Inside, the MD-90 contains a power supply that would shame many preamps. Three stages of Mosfet amplification and filtering are applied to the signal. The result of this dedication to detail is a sound that set the standard for a source component in my experience.
My previous encounter with FM radio centered around an Adcom GTP 450. With that admittedly early system, FM was only good enough for background music. Although the reception was fine, music lacked depth, texture, and emotion. FM listening with the Adcom usually ended with me turning down the volume or putting on a CD. In contrast, my first listening session with the MD-90 lasted well into the early morning, when I finally fell asleep. Once plugged in, the MD-90 was never turned off. The music it made was as elegant and stress-free as a sonic brain massage—rich, warm, dynamic, and alive. The MD-90 sounded particularly impressive when listening to broadcasts of classical music from the University of Southern California. The music that emanated from this station was as layered and harmonious as anything I've heard. Occasionally, I owned and was able to compare a CD of the identical recording being broadcast. Incredibly, the MD-90 always sounded demonstrably better. Musical lines were more clearly defined. Large orchestral works filled my home with grandeur. Smaller chamber pieces transformed my room into an intimate salon. Most impressive was the Magnum's manner with micro- and macrodynamics. Solo and massed notes grew to their climaxes and decayed with a fluidity and naturalness that truly communicated the performers' emotions and the composers' intentions.
I am a great fan of Latin jazz music. This, no doubt, is due to the fact that the best Latin jazz radio program can be heard here in Southern California. Jose Rizo hosts jazz on the Latin Side on 88.1 KKJZ every Friday night from 7-11 PM. Unfortunately, before the MD-90, I was only able to listen to the show while driving home from dinner. The reception from my home was too poor to enjoy. However, with the MD-90, Friday evenings became take-out nights as a result of my reluctance to go out while listening to great music on the radio. The MD-90 accurately tuned in the small jazz station as well as the stronger mainstream stations.
The Magnum Dynalab MD-90 FM tuner is one of the most enjoyable and musical sources I have ever heard. If I had not purchased the MD-208 receiver, I would have bought this outstanding tuner. Victor Chavira
DAVE CLARK'S SYSTEM:
LOUDSPEAKERS
Reimer Speaker Systems Tetons.
ELECTRONICS
Clayton Audio M100 monoblock amplifiers. E.A.R. 834P phono stage. Blue Circle BC3000 preamp w/Tunsgram tubes, and BCG3.1 power supply.
SOURCES
EAD T1000 transport and EVS Millenium II DAC with Audient Technologies' Tactic and Audit, and Taddeo Digital Antidote Two. Linn Axiss turntable with K9 cartridge and Basik Plus arm.
CABLES
JPS Superconductor+ interconnects, digital, and NC speaker cables. Sahuaro Slipstream, Blue Circle BC63, Clayton Audio, and JPS Kaptovator AC cables.
ACCESSORIES
PS Audio P300 Power Plant.
Dedicated 20 and 15 amp ac circuits. Shakti Stones and On-Lines. EchoBuster room treatments. BDR cones and board, DH cones, Vibrapods, Mondo racks and stands, Townshend Audio 2D and 3D Seismic Sinks, various hard woods, etc.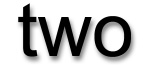 Before the Magnum Dynalab MD-90 tuner arrived at my door, my tuner experience was limited to a NAD 4150 and a Denon TU-460. Neither state-of-the-art, the NAD being a "better" tuner in audiophile terms than the mass-market Denon. Both played the drivel that passes for music on AM and FM here in L.A. (aside from the few good college stations) with passable marks, meaning that the music served to fill the empty spaces during dinner or reading the newspaper. It was out of morbid interest that I asked if I could listen to the MD-90 while it was here for review. What was I thinking? Next thing I know, I am buying it. Why, you ask? Because all of a sudden the stations that filled the empty spaces sounded rather good—yes, most of the music is still crap, but it sounds good like good crap now. But what really made me go for the MD-90 is that the college stations, which were previously on the fringe, now come in at a level where I can enjoy their brand of eclectic aural stimulation. And beside the tuner is get way cool to look at!
A bit of history here. When Carol and I were first married, in the early 80s, we lived in a place called Riverside, CA, known more or its smog and lack of culture, then any thing audio or music related. If you wanted to hear or buy any good music it was off to LA, some 60 miles away. We were placated by listening to KSPC, a college station from Claremont, about thirty miles away. KSPC offered music that was out in the left field of what was considered "alternative" or new. We also enjoyed stations from other surrounding colleges, where the DJs actually liked the music they played, or were attempting to turn their listeners onto something new. They all featured music that was as interesting as Riverside was boring. After we moved another hour's drive away, KSPC was just a bit too far to get, but not with the MD-90. In fact, the MD-90 tunes in all of the small, distant, not-so-powerful stations we've missed. What is really cool, though, is that it not only gets these stations, but the signal comes out of the speakers as beautiful music. The music is rich, sweet, clear, dynamic, and fun to listen to. I now actually listen to the radio! There's a novel idea! Listening to the raid, as opposed to just using it to fill-in the empty spaces while one toodles around the house. With the MD-90, I even find that the classical stations are not as bad as I once thought. Am I just getting old? Classical?! (I should add that while Carol and I do like classical music it is definitely that from the left—you know, the guy is still living and he/she is more into puuhing the artistic envelop than rehashing the old warhorses.) Nah, the stations sound really good. (Okay, the local jazz giant here, KLON, still sucks, but that is because they compress the music way too much. Plus, their idea of jazz is pretty pedestrian. If you are looking for great jazz, you won't find it here.)
If you are in the market for a tuner, put the MD-90 at the top of the list. It's a real winner. I love the "analog" feel of the tuning dial, and the meters and switches are really cool, though the manual is not very good at explaining what they do. Also, the MD-90 is large and hefty—it weighs as much as most integrated amps—and it looks like a million dollars. I bougt it even though I find so little on the radio of quality. But, hey it is just too cool to pass up and what it does to the stations we do enjoy, it is highly recommended. On the other hand it is hard to justify the price if the lack of quality stations or music is an issue with you as well. On the other hand, if you love the radio, this is the way to go! Dave Clark