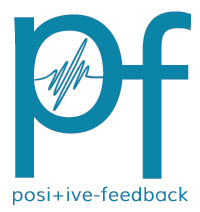 You are reading the older HTML site
Positive Feedback ISSUE 2
august/september 2002

Richard X. Heyman, Basic Glee
(Turn-Up Records TU-2)
by Matthew Greenwald
It's becoming more and more difficult to find great pop music. Oh, it turns up sporadically, in records by The Negro Problem, Wondermints, Eric Matthews, and a few others, but by and large, the best practitioners of the form are relegated to obscurity. Richard X. Heyman is one of these artists, though hopefully not for long. A young veteran who has performed brilliantly as a sideman for such artists as Brian Wilson, Link Wray, Jonathan Richman, and Ben E. King, Heyman has quietly been carving out a career as one of the pop maestros of our time. Basic Glee, his new album, finds him at the apex of his abilities, and may be one of the finest records of 2002.
Coming after 1998's dazzling and critically acclaimed Cornerstone, which made Billboard's TopTen albums of that year, Basic Glee takes up where that nearly self-performed treasure left off. Heyman has a strong, individualistic sense of style that permeates all of his songs. As a writer, he has a myriad of influences, ranging from Gordon Lightfoot to Gene Clark, among many others, but he has a singular identity that overflows with virtue and strength of spirit. He is a romantic at heart, and songs such as "When Evening Comes," "Wishful Thinking," and "My Lorraine Bow" exhibit a lover's soul and a literate slant. Despite the crispy pop arrangements, these are adult love songs, and Heyman renders emotions in such a fashion that they will no doubt age very well.
This self-performed, homemade (www.richardxheyman.com) record will startle you. Filled with ringing Rickenbackers, sparkling acoustics, and heavy, yet refined Keith Moon-meets-Ringo Starr drum tracks, it's hard to believe that it was cut, for the most part, by one musician, let alone in a living room in New York. The drumming is exceptionally powerful, and this is no surprise, as drums are Heyman's main instrument. This gives him an unfair advantage against other "one-man bands." The dense, warm sound of the record provides the listener with a front-row seat to the recording console.
Heyman is a true singer/songwriter, and a good one, but he is equally impressive as a musician, arranger, and record maker. "What In The World" sounds like a record The Hollies should have made in 1970, with Graham Nash. "Waterline," with its gorgeous arrangement, is reminiscent of late-60s Beach Boys, crossed with Colin Blunstone's "Caroline Goodbye." This record is an ever-widening whirlpool of sound, filled with hypnotic vocal harmonies and expansive drum and guitar grooves. It is, in a word, glorious. Basic Glee is all things in pop—a celebration of the form and a wholly original document that beguiles the ear as well as the heart. Indispensable? Oh yeah.
©2002 M. Greenwald