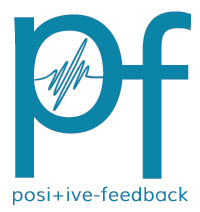 You are reading the older HTML site
Positive Feedback ISSUE 2
august/september 2002
Two Hi-Rez Discs
by Victor Chavira
I'm in a good position to review these Hi-Res Music DVDs. Not only am I an amateur guitarist, but for the past eight months, an NAD T531 DVD player has been my primary source for digital. The 531 is a good-sounding machine that allows my family to enjoy both DVDs and CDs. My system is strictly stereo—no artificial surround processing was applied to the enjoyment of these DVDs. Unlike other labels that seek to exploit the multi-channel and video capabilities of DVD, Hi-Res Music produces only two-channel, 96kHz/24-bit, DVD Audio format recordings. Hi-Res titles feature DVD-style menus, and original photos and liner notes. Hi-Res takes the following steps when re-releasing a title: "The analog tape is first played back on a calibrated tape machine electrically and physically identical to the deck used to make it in the first place. Impedance matched custom tube amplification, mastering equalizers and dynamics processors are employed during the mastering stage to ensure that all of the sound is transferred to the digital domain."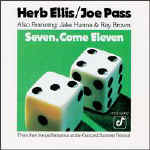 Herb Ellis and Joe Pass, Seven, Come Eleven (1974)
Seven, Come Eleven is a live recording taken from Concord's Summer Festival in 1974. This DVD features some exciting guitar playing by two of the genre's masters. The speedy title track will have you on the edge of your seat. Ray Brown on bass and Jake Hanna on drums round out the group with solid supporting performances. This DVD gives the distinct impression that the two virtuosos and the audience are having a great time.
The sonics of both discs are exceptional. The best thing I can say about them is that they sound truly analog. A comparison of similar titles in my CD collection reveals the flat, dynamically challenged sound of redbook CD. The Hi-Res Audio DVDs sound deep, rich, and emotionally engaging. My only criticism is their price: $25.99 is expensive for about forty minutes of music. Nevertheless, Hi-Res Music has produced an excellent product, and these two discs are recommended for the well-heeled jazz guitar aficionado.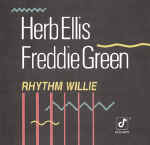 Herb Ellis and Freddie Green, Rhythm Willie (1975)
From 1975, Rhythm Willie is a set of jazz standards and bluesy numbers played in the studio. If you are a lover of skin-tight rhythm sections and perfect tonal contrasts, you will enjoy this disc very much. The quick, dry tone from Freddie Green's acoustic archtop is the ideal complement to Herb Ellis' meaty electric tone. Many listeners will find it impossible to keep their heads from bopping up and down in time to Freddie's right hand on such tunes as the title track and the full-tilt closer, "Orange, Brown, and Green."