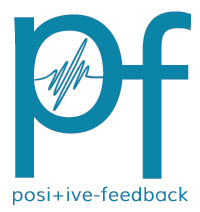 You are reading the older HTML site
Positive Feedback ISSUE 19
may/june 2005
Bringing it to you live! Two from LSO - Berlioz, Harold in Italy and Brahms, Symphony No. 4, Bernard Haitink
by Karl Lozier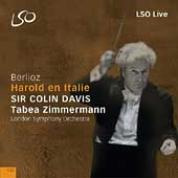 Berlioz, Harold in Italy. Sir Colin Davis, London Symphony Orchestra, Tabea Zimmerman, viola (LSO Live CD LSO 0040)
For those not familiar with this beautiful piece of symphonic music, some background information is called for. The story starts with a request to Berlioz from the great Paganini for a new composition to show off his new Stradivari viola. Though Paganini expected a concerto, Berlioz wrote a dramatic symphony that featured the viola much less prominently than Paganini desired. He is reported to have been extremely unhappy about it. Compositions highlighting the viola were rare then, and are still rare. As a result, few musicians study the viola, and the result is a vicious cycle. It has been said that most viola players are frustrated violin players, discouraged by the tremendous competition to become featured violinists.
Despite Paganini's displeasure, Harold in Italy has become a much-loved composition, and is one of my personal favorites. Try it—the odds are that you, too, will like it. There are four movements, like most symphonies (concertos typically have three). Unlike most symphonies or concertos, the movements have titles. The solo viola represents Harold, and the accompanying themes are relaxed, sometimes dreamlike. Though Tabea Zimmermann brings out that aspect of the piece, some listeners will prefer a more dynamic, driving performance in some sections. The natural recording perspective does not let the viola dominate the orchestra. The balance is close to what would be heard about a third of the way back in a concert hall.
Sir Colin Davis is an acknowledged master of Berlioz' works. While some conductors offer more power and drama in the forte passages of this piece, Davis leans to the lyrical, melodic side, complementing the soloist excellently. As usual, the orchestra, truly one of the world's best, is sympathetic, with lovely passages of instrumental interplay to delight the ear of serious listeners.
This is one of LSO Live's earliest recordings. As fine as it is, it does not capture as much of the orchestra's weight and richness as more recent efforts. Chain bookstores usually offer LSO Live recordings at a bargain price, so listeners who want to hear this outstanding group live do not have to go to London. The LSO also does many soundtrack albums—more than any other symphony orchestra! Uniquely, the orchestra owns itself, and is free to record for other labels as it sees fit.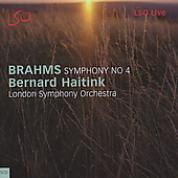 Brahms, Symphony No. 4, Bernard Haitink, London Symphony Orchestra (LSO Live CD LSO 0057)
Newcomers to classical music are usually told that Beethoven is the greatest symphonic composer. He wrote nine symphonies, capped off by the great Ninth. Many composers chose not to write symphonies after Beethoven's Ninth, perhaps because they were afraid of unflattering comparisons. Brahms wrote the first of his four symphonies about a half-century later. Some critics hailed it by saying, "At last a tenth symphony," signaling that Brahm's First followed in the footsteps of Beethoven. This recording is of Brahms's fourth and last symphony, written about a dozen years before he died. It is a very mature work, not groundbreaking like Beethoven's, but truly on an equal footing. It is unique in some ways. It starts with an underlying sense of mystery, and ends with a finale of great power and strength. Its magnificent last two movements make it my favorite Brahms symphony, though I often play his Second, a very different, relatively lightweight composition that is always delightful.
Conductor Bernard Haitink finishes his Brahms cycle of all four symphonies plus the Double Concerto, Tragic Overture, and Serenade No. 2 with his excellent leadership of this masterful composition. The mystery and warmth of the first movement are clearly presented. Beautiful melodic passages are sometimes accented by the pizzicato plucking of the strings. The horns and brass are prominently featured, and are heard with incisive precision. There is no irritating edge or artificial highlighting to mar the listener's enjoyment. Lovers of brass and winds are in luck here, as these instruments sound rich, full, warm, and powerful. In counterpoint to their beautiful, lush sound is the lightness and brightness of the violins. This fine recent release is typical of the more natural sound now being captured by the LSO's audio engineers. It is scheduled to be released as a SACD in the very near future.