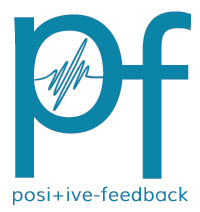 You are reading the older HTML site
Positive Feedback ISSUE 19
may/june 2005
Classic Records Reissues: Beth Orton - Central Reservations & The Alan Parson's Project - The Turn Of A Friendly Card
by Greg Weaver
While the inveigling McCormack UDP-1 offers up some of the most superlative musical magic I have yet to experience from Red Book CD, releases like these two LPs from Classic Records confirm just how completely analog can still best even exceptional CD playback.
With today's seemingly endless stream of uninspired and hapless remakes, like 311's submission of the Car's "All Mixed Up" or Gwen Stefani's bastardization of a tune from the Joseph Stein musical Fiddler on the Roof with "If I Were A Rich Girl", music like this, released sounding like this, is more welcomed than ever. You know to me, the scariest thing about today's nonstop flood of remakes is that most of today's faithful Pop radio station listeners don't even know that this stuff IS remade...
Have you heard the Limp Bizkit (aka Fred Durst) remake of the Who's classic "Behind Blue Eyes" from their 1971 epic Who's Next? There is a line in the song that goes, "No one knows what it's like to be hated, to be fated, to telling only lies…" Well, in Fred's remake, the lyrics, which I verified by visiting the lyrics page at his own web site, are "No one knows what it's like to be hated, to be faded, to telling only lies…" While I acknowledge that parents typically disapprove of the music their children listen to, at least Pete Townshend was literate! As usual, I digress. Let's get into some superb vinyl, shall we?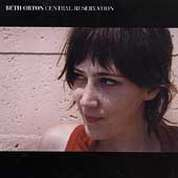 Beth Orton, Central Reservation 2 LP Set (RTH-2011) $44.00
For nearly as long as I can recall, I have been drawn to the work of lady singers/songwriters. Likely starting with Joni Mitchell and Carol King, the trend was solidified by Ricki Lee Jones with her sultry, wily charm. Sirens like Tori Amos and Sarah McLachlan have done well to keep the tradition alive in my music room. So I guess it should come as no surprise that when I first heard 1999s Central Reservation, the second solo release from British born Beth Orton, I could not stop playing it.
Her voice, the relaxed and sincere sensibility, combined with the utter simplicity yet undeniable strength of the compositions kept me coming back for more; it was as if she had somehow merged the passionate beauty of the acoustic folk tradition with more contemporary electronic musical influences, creating a fresh, distinct, and gripping fusion of roots and rhythm.
Central Reservation shuns the electronic textures that so vividly colored her widely acclaimed 1996 debut, Trailer Park. With this work, her compositions are reduced to their natural essentials, creating a work of stark simplicity and remarkable poignancy. The production here is not spare however, with Orton making inspired use of a string section and the piano work of Dr. John. With the exception of the two Ben Watt-produced tracks ("Stars All Seem to Weep" and a remix of the title cut), Central Reservation rejects her prior reliance on synthetic sounds and beats in favor of an organic and relaxed atmosphere, coming in as some conglomeration of folk, jazz, and the blues.
Orton's evocatively soulful voice, which invests songs like "Sweetest Decline" and "Feel to Believe" with a remarkable warmth and indubitable honesty, is the fulcrum that supports this significant work. One of the highlights, the seven-minute "Pass in Time" (a stirring duet with Chicago-born folk-jazz legend Terry Callier), recounts Orton's struggle with the loss of her mother, yet its underlying message is powerfully life affirming. The album's underlying message of hope, healing, perseverance, and survival comes through so clearly and so passionately, that you can readily accept the overt and overarching melancholy tone of the work.
Her choice here must be seen as very risky, both commercially and creatively, as Trailer Park had played so strongly to the club culture. Lesser artists, especially ones this new to the industry, would not have had the daring or grit to produce a second album so distant from the musical roots and sensibilities of the previous successful work. To her credit, this risk pays off handsomely. The heart of Central Reservation beats around this more organic, simplistic core, infusing it with its haunting beauty and enchantment.
Compared to my original Arista Compact Disc, I find consistently more space, heightened separation, a more focused, larger, more life-like perspective, and a more natural overall tonal balance. Cymbals have added shimmer and microdynamic shadings in general are vastly improved. Vocals are more embodied and dimensional and bass is weightier by nature of increased harmonic complexity. The entire presentation offers remarkable detail (not grain!), openness, snap, and punch. Overall, this pressing offers a much more musical and succinct view into the performance. This superb release leaves the original CD sounding murky and exceptionally dark by comparison.
With nearly 55 minutes of material to work with, this ended up as a two LP set. Since more than two sides were necessary, and pressing only three sides would be a ridiculous waste, this double LP has virtually no modulation past the second null point on any of its four sides. This affords the additional benefit of minimizing any inner groove distortion, and when combined with Classic's proprietary 200 gram Quiex Super Vinyl Profile, affords an exceptionally quiet and distortion free recording. This is an enchanting work, made all the more enthralling at the hands of the perfectionists at Classic Records. HIGHLY RECOMMENDED.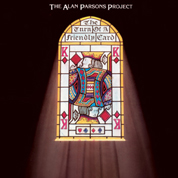 The Alan Parsons Project, The Turn Of A Friendly Card (AR-8226) $33.00
As suggested by the name, The Alan Parsons Project was more of an ongoing concept directed by the renown producer and engineer than a band. Parsons began his musical career as a staff engineer at EMI Studios in the 1960s and received his first real taste of recognition for his work on the Beatles' 1969 masterpiece Abbey Road. He subsequently worked on several of the early Wing's albums with Paul McCartney, and contributed to many other popular recordings of the early 1970's; but it was his work on Pink Floyd's Dark Side of the Moon that made him a household word. Strongly predisposed to such thematic works, he decided to begin creating his own topical recordings, and, along with songwriter Eric Woolfson, The Project was born.
Tales of Mystery and Imagination debuted in 1977, and was an intriguing collection of works inspired by the writings of Edgar Allen Poe. The science fiction of Isaac Asimov served as the raw material for 1977's sophomore release, I Robot, which was an Album Oriented Rock radio sensation. In 1978, Pyramid's theme was woven around the mystique of the pyramid and a fascination with superstition and was the second Parson's work to see heavy rotation on AOR stations. Eve, released in 1979, which deals with woman's influence over man, saw The Project's music moving in a decidedly different direction, away from the more progressive compositions of the first three recordings toward a decidedly more mainstream approach. With 1980s The Turn Of A Friendly Card, a meditation on gambling, The Project scored their first Top 20 hit with "Games People Play". The nine works that have followed since Turn have achieved varying degrees of critical acceptance and sales.
While I tend to prefer the more esoteric themes and progressive composition found in the first three works, The Turn of a Friendly Card remains one of Parsons' most enjoyable albums to most of my generation. Transferred here for the first time from the original FLAT analog masters supplied by Alan Parsons, who both produced and engineered this sensational title, the improvements in terms of low level detail and clarity were dramatic enough to persuade Classic to reissue this title on LP as well as on DVD audio. All previous editions of this title on all formats have been transferred from production masters; this one is a generation earlier, using the tape Alan mixed to some 26 years ago. Here, mastered and cut on Classic's All Tube cutting system by Bernie Grundman, the results are exemplary.
As ardent a fan as I am of remastered reissues, I simply was not prepared for the sonic extravaganza this disc was about to unleash on me. I have heard the second cut on this record, "Games People Play", on vinyl, 7 ½ IPS open reel, 1/8 inch cassette tape, CD and FM, more times, than I can count. No, really! However, when the needle came down here (okay, I skipped the first track entirely and started here) it brought chills! I mean, the hairs on my arms and the back of my neck were standing on end in seconds flat! Talk about detail. And texture. And space. And resolve! WOW!
Still not recovered from what I had just experienced, the record made its natural progression to track three, "Time". The layering and depth offered on this track just blew me away. During the first play, I sat nearly breathless, overwhelmed with what I was hearing for the first time, though I had heard this record countless times. I had a rough time taking notes even during the second play through. Moreover, the awe is maintained through both sides.
This record has it ALL. Almost reach-out-and-touch-it space and depth, incredibly vibrant ride cymbal decay, tone and texture, creamy, steady guitar licks, blisteringly fast percussion attack, authentic skin tone pitch definition, and full-bodied, creamy pianos.
This is not just another reissue, this is the perfect example of what can be accomplished from the remastering/reissue process when it is successful! Quite honestly, I have never heard such precision and texture from a pop recording, even one from an acknowledged studio perfectionist as Alan Parsons. Even if this isn't your favorite Parson's work (it certainly isn't mine), you owe it to yourself to hear what can be done with outstanding master tapes in the hands of talented and attentive hands like those of Maestro Grundman and the Classic Records crew. Also HIGHLY RECOMMENDED.