FOWN-MING TIEN'S SYSTEM:
LOUDSPEAKERS
Thiel CS 2.2
ELECTRONICS
Aesthetix Callisto line stage, Scott Endler Passive Stepped Nude Attenuators, Jeff Rowland Model 10 amplifier, and an Onix H34 tube integrated.
SOURCES
Digital: McCormack Audio UDP-1. Analog: Oracle Delphi MkII, SME 3009 tonearm w/ Cardas cabling, Denon 103 cartridge.
CABLES
Paul Speltz Anti-Cables speaker cables, CryoTweaks Trinity speaker cables, CryoTweaks Silver Reference MkII interconnect, Aural Thrills WBT Gold digital S/PDIF coax interconnect, custom Dodson "secret skunkworks" digital S/PDIF coax interconnect, and Eichmann eXpress6 AC power cable, Electraglide Reference Tri-Glide power cord.
ACCESSORIES
Tice Power Block power conditioner with Hubbell 20A hospital grade outlets, Hubbell 20A hospital grade outlets in wall, Bedini Ultra Clarifier, Auric Illuminator Optical Playback Resolution Enhancement, Quantum Symphony Pro, Black Diamond Racing cones Mk3, Polycrystal amp stands (2), and Verastarr Granite Vibro- Slabs.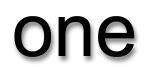 All audio gear represents some sort of compromise. Take power amplifiers, for example. You love the luscious liquidity that tube amps have in the midrange, but can do without the flabby bass. On the flip side, you love the powerful, authoritative bass of good solid-state amps, but dislike the parched and sterile midrange. What's a music lover to do? Allow me to introduce the $3250 Spread Spectrum Technologies Son Of Ampzilla 2000 100-watt stereo amplifier. The designer of the amplifier, James Bongiorno, calls it "tubistor," as he feels it combines the sonic virtues of both tube and solid-state amplifiers.
Bongiorno has had a hand in designing many fine audio products. He began his engineering career with Hadley Laboratories, then moved on to Marantz. As the director of engineering at Dynaco, he created the Dynaco 400. While serving as director of engineering at SAE (Scientific Audio Engineering), he invented the full-dual-differential, full-complementary amplifier topology concept that has become the standard for virtually all high-end power amps made today. After leaving SAE, he founded The Great American Sound Company (GAS), where the Ampzilla amplifier was born. Upon selling his interest in GAS, Bongiorno went on to found Sumo Electric Company, where he created yet another new amplifier concept, the four-quadrant, full-complementary, differential balanced power amplifier. The result of this concept, a 450-watt-per-channel pure-class-A amp, became known as "The Power." At that point, due to life-threatening liver problems, Bongiorno was forced to focus on his health for almost twenty years. Finally healthy again, he reentered the audio scene in 2002, founding Spread Spectrum Technologies and releasing an update of the Ampzilla called Ampzilla 2000. The Son Of Ampzilla 2000 is the little brother of the Ampzilla.
Conservatively rated at 100 watts per channel, the power transformer of the Son is rated at 2400VA. It is completely balanced, input to output, with four-quadrant differential push-pull feedback. It sports either a black or a blue aluminum faceplate with a large, 18-karat-gold-plated logo suggestive of Star Trek and gold lettering on an escutcheon in the middle. A third option is a plain black faceplate with no logo. The rear panel serves as home to two pairs of binding posts, a captive power cord, and input jacks that accept XLR connectors, or RCA connectors via included adaptors.
Everyone I know who has seen the amp either loves or hates the way it looks. I fall in the latter group. The review sample had the blue faceplate and gold logo and lettering. It would be conspicuous in any audio system, not necessarily in a good way. Also, the six exposed bolts that affix the rough-textured faceplate to the chassis gave the piece an unrefined, industrial feel. The more neutral black faceplate might offer a slightly higher wife-approval factor, but the plain black faceplate with no logo might be the easiest on the eyes. Tipping the scale at 52 pounds, the Son is heavier than most 100-watt amplifiers, probably due to the huge toroidal transformer residing behind the faceplate.
As beastly as the Son of Ampzilla looked, it sounded anything but. "Don't judge a book by its cover" certainly applied. True to Bongiorno's claim, the Son delivered a sound that combined some of the sonic virtues of both tube and solid-state amps. Simply put, Bongiorno knows how to design a fine-sounding amplifier.
In the all-important midrange, the Son was more tube-like than most solid state amps. Vocals had a pleasant, forward quality and a moist, expressive texture. Compared to my former reference amps, the $5500 Aragon Palladium MkII monoblocks, the Son was more detailed, with less grain and congestion in the upper midrange. While not as smooth or clean as the Rowland Model 10, the Son sounded warmer in the midrange. Vocals had a more tube-like sweetness and were pushed forward a step or two. Pianos and saxes had a bit more body, but images were not as tight and focused as they were with the Rowland.
In the bass, the Son of Ampzilla, driving the Von Schweikert VR-4 Jrs, kept the dual bass drivers on a tight leash, as I have come to expect from a high-quality solid-state amplifier. The same woofers, driven by the 50-watt Sophia Electric KT88 tube integrated amp or the 45-watt Onix H34 tube integrated, were much sloppier. Picture a puppy on a leash trying to figure out how to walk without tripping over its own feet, and you'll get the picture. With the Son of Ampzilla, the bass drivers were like well-heeled dogs, obeying each and every command The little Ampzilla exhibited a deceiving amount of control for a 100-watt amplifier. Compared to the $3400 Soaring Audio SLC-A300 amp, which also puts out 100 watts, the Son had much better control and delivered harder-hitting dynamics. However, compared to my 150-watt Rowland Model 10, the Son was less iron-fisted. On the "Duende" track on Bozzio, Levin, Stevens' Black Light Syndrome album, the electric bass was cleanly articulated, but not quite as defined as it is with the Rowland. I heard the same thing on the title track of Flight of the Cosmic Hippo by Bela Fleck and the Flecktones. The bass extension and slam were the best I've heard from a 100-watt amplifier, but just short of the higher standards set by the Rowland.
In the treble, the Son of Ampzilla exhibited characteristics that fell between those of the Aragon Palladium MkIIs and the Rowland. Compared to the Aragons, it was as if a veil was lifted, but the Rowland lifted the veil even higher. The Son did not have quite the same level of clarity, separation, or sonic purity. Then again, the Son of Ampzilla sells for about 40 percent of the price of the Rowland.
In my large listening room, driving the VR-4 Jrs, the Son played cleanly, never protesting at any volume level lower than one that would induce permanent hearing damage. Red LEDs on the front panel light up when the amp reaches distortion levels of a mere 0.1%, but no matter how loud I cranked the volume, or how demanding the source material, I was unable to get them to even flicker! I had a chance to hear the Son driving a pair of 84-dB sensitive SP Tech 2.1 Timepiece speakers in a large room, and again, the Son had no problems. It never sounded congested, nor did it strain to drive these less efficient speakers. Other amps with similar power ratings would be gasping for breath, but only when the volume was cranked did I see the Son's LEDs light up briefly.
I compared the Son of Ampzilla in both single-ended and balanced mode to the Rowland amp in both modes. I heard the same kinds of differences with one type of connector that I did with the other. I did not conduct an RCA vs. XLR comparison with the Son to determine if one type of connection was superior to the other because I had a bigger selection of RCA interconnects on hand, and did the majority of my listening in single-ended mode. Because the Son has a captive power cord, power cord experimentation was impossible, but I would have liked to see an IEC connector.
I found the Son Of Ampzilla to be very enjoyable, with a wonderful sense of pace, balance, and musicality, whether I listened to Patricia Barber, Herbert Von Karajan, or Tom Petty. It did not deliver the highest levels of resolution or clarity, but it far exceeded my expectations for an amp of its price. It combined the strengths of a good solid-state amp and those of a good tube amp better than any other amplifier I have heard to date. It is also one of the few amplifiers I have heard that handles every type of music very well. The Son of Ampzilla is a fine amplifier that deserves serious consideration. While it is not perfect, it represents the least amount of compromise for those unwilling to trade excellent bass performance for an engaging midrange. If only I could live with the looks! Fown-Ming Tien
ROBERT H. LEVI'S SYSTEM
LOUDSPEAKERS
Avalon Eidolon and REL Stadium III subwoofer.
ELECTRONICS
E.A.R. 324 phono preamplifier, E.A.R. 890 amplifier, Pass X1 preamplifier, and an Adcom 750 preamplifier for secondary sources.
SOURCES
VPI Scout/JMW 9 tonearm, VPI SDS Controller, ZYX R100H phono cartridge. ModWright Sony 999 SACD/CD Player with Signature Truth, Mod/Bybee Filters and Revelation Cryo Silver Umbilical. Pioneer DVL 919 LD/DVD Player, and a Marantz DV8400 DVD/SACD/CD player. Magnum Dynalab MD-108 Reference Tuner, Marantz 17 tuner, and Scott 300B FM Stereo Tuner, AQ 7500 FM Antenna, Stax 7t Electrostatic headphones, Grado Reference 1 headphones, and a Grado headphone amplifier.
CABLES
Harmonic Technology CyberLight, Soundstring interconnects and speaker cables, or Kimber Select balanced, Kimber TAK phono AG, Kimber Hero balanced and single ended interconnects, Eichmann Express 6 Series 2 interconnects, and Kimber KCAG/KCTG speaker cables. Acoustic Zen Silver Reference II balanced interconnects.
ACCESSORIES
Monster Reference 350 Mark II v2 Power Conditioner and World Power Power Wing, Kimber Palladian power cables, Tara RSC and Decade power cables, Tiff power cables, Tice power cables, Tice Clock, and Audio Prism Quiet Line IIs. Cable Cooker 2.5, Winds Stylus Pressure Gage, Bedini Ultra Clarifier, VPI Record Cleaning Machine 16.5, Soundstring Pro Power Cables, and Kimber Pro 10 Gold Power Cables.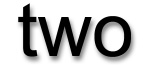 The Son of Ampzilla 2000 stereo power amplifier makes excellent music. It breathes with life and energy, and startles with upscale performance at a real-world price. The new Son of Ampzilla was created in the tradition of the original Ampzilla and Son of Ampzilla amplifiers, manufactured by the Gas Company in the late 1970s, when Jim Bongiorno pioneered this fully complementary, fully differential solid-state design. The Ampzilla made many audiophiles switch their allegiance from tube gear to solid state. Bongiorno reintroduced the Ampzilla monoblocks a few years ago, and they got great reviews. The new Son of Ampzilla is a dual-mono amp with added high-tech goodies. This is an extraordinarily high-value amplifier, and was a terrific match for my Avalon Eidolons. I've not heard a solid-state amp as pleasurable and detailed in this price range, ever!
This amp is well built. Made of quarter-inch steel and solid as a fortress, but small in size, it runs only barely warm after hours of play. The 18-karat gold plating on the face is cool. The amp is fully balanced, with very unusual inputs that take either single-ended or balanced connectors in the same socket. It has one set of gold-plated binding posts covered in plastic, which I chipped when tightening, but which got a truly firm grip on my spade terminations. Quiet as a mouse, the amp fires up silently from a very robust switch on its face. Professional-looking lights give warmup and overload info that is easy to interpret. At 100 watts per channel into 8 ohms, double into 4 ohms, and double again into 2 ohms, it never ran out of gas. It runs in class AB, has a servo that automatically selects single-ended or balanced operation, and sports a giant power supply with separate left and right signal paths. The power ratings seem conservative to me, as the amp refused to clip. Its captive power cord is satisfactory, but unfortunate. I felt that I could improve the amp's performance with a better cord, but that's just me. This amplifier's sound quality, and its fit and finish, indicate that it should sell for $5000 to $6000—not $3250.
This little beauty's ultra-low distortion, coupled with a frequency response that goes well over 50kHz, make it sing. It may be a bit out of order, but I want to start with the mids. I used to own Pass X-600s, and the Son of Ampzilla has more musical mids and better detail than those $16,000 monoblocks. The sound is fleshy and colorful, with extremely precise imaging. Depth perspective is as good as it gets, and it is beautifully detailed in the back of the stage. The music never sounded as if it were sitting on the speakers, but flowed around and behind them. The amp was smooth and delicate as needed, and would do sweet and creamy when so challenged. I have never heard a solid-state amplifier that had truly liquid textures, but the Son of Ampzilla got very, very close. It teased me with semi-liquid overtones, but would not really do wet. This is a neutral- to slightly warm-sounding amplifier that never got edgy. A careful choice of interconnects is mandated. Switching from state-of-the-art Harmonic Tech Cyberlights to the more colored Kimber Selects yielded those added colors and harmonic changes. Use of bright or vivid interconnecting cables will certainly be heard—and unappreciated—with this amplifier. The amp also liked power conditioning. Using my Power Wing added a pleasant sense of relaxation to the sound versus plugging the amp into the wall. I've heard this with nearly all amps, but with this amp, the difference was important for the overall pleasure I derived from critical listening on revealing loudspeakers.
Does the Son of Ampzilla sound like a tube amp? It might be mistaken for a push/pull 6550 design. Its mids are similar to that of 6550 amplifiers I've heard and owned, and it only fell a little bit short in portraying tonal colors as brightly. It's also slightly smaller-sounding and less detailed. I detected fewer violins in the violin section and a bit of truncation in the textures, but my goodness, at this price, it's a true beauty! I was unable to make it clip or compress at high volume on 87-dB-efficient, 4-ohm loudspeakers.
The highs are the Son's next-best feature. They are extended, accurate, and delicate, and approach, say, 90 percent of my ideal. My reference amp displayed colors and textures missing from the Son. It was like the soprano had lost twenty pounds when singing through the Son—she still sounded elegant and musical, just slightly thinner. Again, a cable change might fix this. Cardas, Jorma, MIT, Kimber Select, or Transparent would all be excellent matches. Again, the Son would do sweet when needed, hinting at liquid, which was a real triumph for a solid-state design. There were no glassy artifacts or leading edge crispies. This amp clearly exceeds the performance of other solid-state designs in its price range, and equals that of amps costing much more. This is more than a lot of amplifier for the money, particularly if you like jazz and classical music.
The bass is very, very good—tight, detailed, and ultra-deep. It was so deep that I had to reduce the output of my Rel subwoofer and change the crossover point from 26Hz to 22Hz to match my speakers properly. This is ideal, but I like swagger, and the Son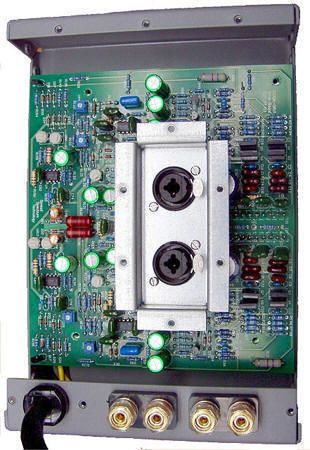 only suggests that kind of bold pacing and slam. It has extraordinary focus and detail, and with most amps in this price range, you get bloating and slur. This was where I wished I could play with power cords, but that was not to be. Nevertheless, the Son was powerful enough to be convincing, and might be truly superb on speakers with less damped drivers. Though the bass never exploded, it sang elegantly and sweetly. It matched the rest of the amp's range in a very linear and honest way, without stress. If you are a detail freak, welcome to nirvana. There was as much detail in the bass as there was in the mids and highs, and this was an unusual joy. The amp's lack of compression on crescendos meant that I could hear lesser instruments even over organ fortes and drum bursts. I assume that the bass performance was a design choice, and it is a very legitimate one. If I were the designer, I would not trade the bass definition for more slam.
The Son of Ampzilla 2000 does not have a single competitor at its price that will give this kind of performance. Though I did not feel that the Son was the ultimate amplifier, its lack of coloration and nasties meant hours and hours of relaxed enjoyment with the most demanding music. Pairing it with slightly warm and richly textured interconnects and speaker cables will bring tremendous sonic rewards. The Son's compatibility with my reference Cyberlight Interconnects was absolutely excellent. The amp was smooth and sweet enough to be completely at home with a solid-state preamp like my Pass X-1, and it should be marvelous with any tube preamp extant. Its history is rich, and it shows. I could live happily with the Son with loudspeakers costing seven times as much—it's that good! What a superb job Jim Bongiorno has done in bringing this top-drawer amplifier to market at a real-world price. I give it a strong recommendation. Robert H. Levi
Son of Ampzilla 2000
Retail: $3250
Spread Spectrum Technologies
web address: http://www.ampzilla2000.com